The intense pressure placed upon Chinese students taking the Gaokao pushed one 18-year-old student over the edge, jumping to his death hours after receiving his exam results yesterday.
The teenager, surnamed Wang, jumped from his home on the 27th floor of an apartment building in Hefei, capital Anhui Province.
READ: Look at these ingenious James Bond-esque cheating gadgets confiscated during gaokao
READ: Rich kids hire university students to sit the gaokao collage entrance exam for them
READ: 15 arrested for producing and selling gaokao cheating devices
Wang's grandfather and father were home at the time he committed suicide, but were unable to persuade him against jumping.
Wang died before an ambulance was able to reach him. Police are investigating the case.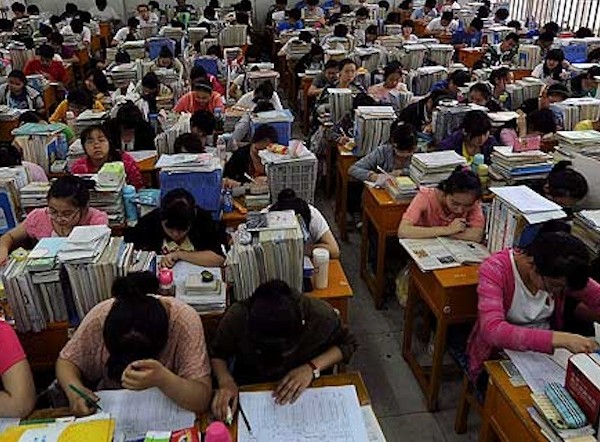 Chinese students are put under immense pressure to achieve success in the Gaokao examination