That's Shanghai takes a look at the best concerts of the week:
---
Dec 20: Cao De Wan

Photo courtesy of the promoter
Cao De Wan are an electronic combination of Hangzhou resident and painter Ren Shang and musician Yu San. They're calling everyone to round out the year with them in an eclectic EDM extravaganza.

Dec 20, 9pm, RMB80 pre sale, RMB120 door. Changjiang Theater, see event listing.
---
Dec 21: Michael Jackson Come Back to the X Holographic Concert




Photo courtesy of the promoter
The late King of Pop is back to spin, swirl and moonwalk across the stage – in holographic form, anyway. In a show packed with some impressive technology and visual effects, you can watch the MJ digital apparition strut his stuff and perform some of his greates hits. Think 'Thriller,' 'Beat It' and 'Man in the Mirror,' to name a few.

Dec 21, 7.30pm, RMB144-384. The Mixing Room at Mercedez-Benz Arena, buy tickets.
---
Dec 22: Giant Swan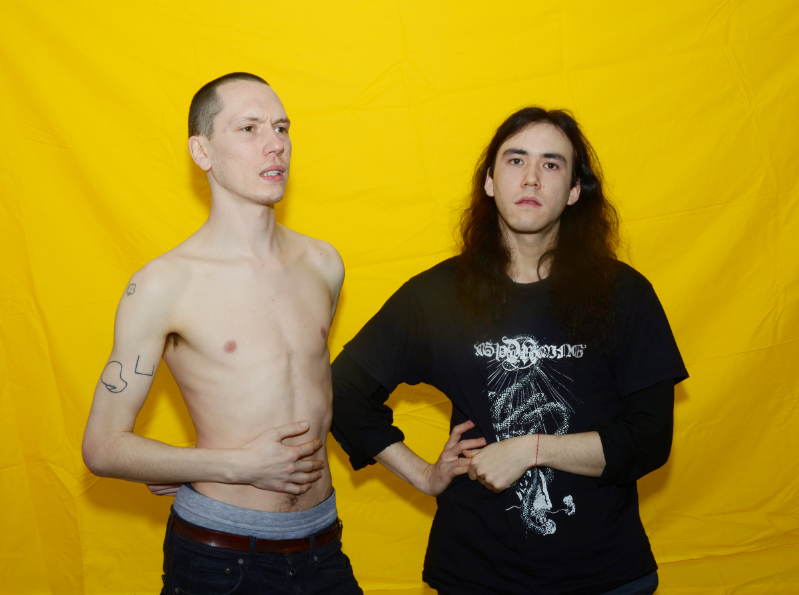 Photo courtesy of 247tickets
This UK based techno-not-techno band is the brainchild of Robin Stewart and Harry Wright. Famed for their ever-changing, energized live performances, Giant Swan create a cross-breed of hypnotic bass, industrial percussion and disorientating energy delivered with telepathic intricacy. Expect some supporting acts from the Chinese underground music scene as well.

Dec 22, 11pm, RMB130 pre sale, RMB150 door. Modern Sky Lab, see event listing, buy tickets.
---
Dec 22: Peach Illusion, Chestnut Bakery and the Cheers Cheers

Photo courtesy of the promoter
Check out the best of the best from the Xiamen, Suzhou, Guangzhou and Xuzhou indie music scenes. With some sweet lo-fi sounds, cute acts and even cuter outfits, this evening of refreshing music will make all your internet dreams come true. Also we love Peach Illusion. Like, so much.

Dec 22, 8.30pm, RMB100 pre sale, RMB120 door. Yuyintang Park, see event listing.
---
Dec 24: PAELLAS




Photo courtesy of the promoter
This unique, genre-melding Japanese band is coming to town to melt your hearts and make you dance. With their melancholic yet groovy sound that folds 80s synths with indie rock, PAELLAS aim to make fresh tunes with a touch of nostalgia. So head down to Yuyintang Park to spend an unforgettably cool Christmas Eve with these guys and their opening act HOWHY.

Dec 24, 8pm, RMB180 pre sale, RMB200 door. Yuyintang Park, see event listing.
---
For more things to do in Shanghai, check out our Events Section.

Get more Shanghai event guides sent directly to your phone (along with restaurant reviews, giveaways and other goodies) by adding Thats_Shanghai on WeChat, liking us on Facebook or subscribing to our weekly newsletter.

If you have an event, upload it to our site through our User Center. It's free, it's easy and it's the best way to get into one of our Event Guides.