If you've ever searched for authentic Taiwanese popcorn chicken, look no further than the newly opened XBT Fried (呷不停). The shop is run by Taiwan-born Daniel Chang, who has had years of practice in the kitchen helping at his family's store of the same name in the special administrative region. The Chinese name of the store is Xia Bu Ting, and xia sounds like jia in Taiwanese Mandarin which means 'to eat.' Put it together – 'don't stop eating.'

Image via XBT Fried
Earlier this year, Chang opened a brick-and-mortar shop but was forced to close due to the coronavirus outbreak. He soldiered on and continued selling Taiwanese popcorn chicken and other snacks at MixC's night market for three months in the summer, which was well-received. After building a solid customer base, he felt confident enough to reopen shop again.

Image via XBT Fried
The new location is a cozy spot in the heart of Shekou, and was designed by Chang himself. The dishes served build upon his mother's recipes, and are topped with his own flair. In addition to fresh chicken and Taiwan-imported cuttlefish balls, mini sausages, rice blood cakes, beer and fish tempura – there are vegetarian options as well.
Image via XBT Fried
Additionally, you can find an array of Taiwanese drinks such as home-brewed cold wintermelon tea, Apple Sidra, Maixiang black tea and more.
In the future, you can still catch XBT at various night markets around the city so don't fret if Shekou may be too far for you. (Though if you're in the area we highly suggest grabbing a snack!)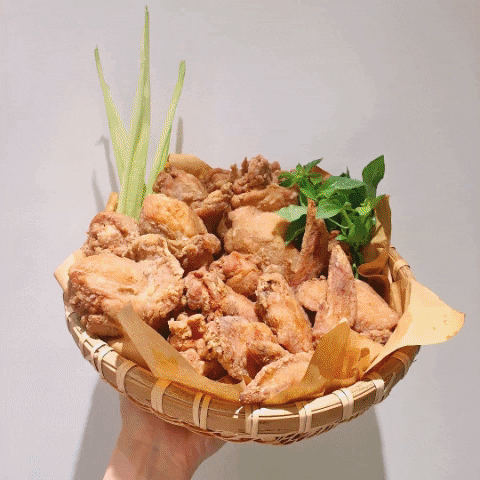 Image via Giphy
---
See listing for XBT Fried.

[Cover image via XBT Fried]