That's Shenzhen takes a look at the best of the weekend:
---
Thu, Sep 24: Baia Unplugged
Image via promoter
Baia is hosting another chill acoustic night on its rooftop. Burgers, beers and beats? We're there.
Every Thursday, 8pm-midnight; free entry. Baia Burger Concept.
---
Fri, Sep 25: Werewolf Night
Mid-Autumn Festival is approaching, party it up on a rooftop this Friday.
Fri Sep 25, 9pm; free entry. Roof Bar.
---
Fri, Sep 25: Nederlandse Borrel @ Brass House
A Dutch networking event hosted by NVG and Bencham. Mingle with friends and enjoy Dutch snacks and drinks.
Fri Sep 25, 6pm; free entry. Brass House.
---
Fri-Sat, Sep 25-26: CC Lee's Quartet

On Friday it will be 1970's to 2000's contemporary jazz night, and the following night 1940's to 1960's swing and bebop.
Fri-Sat Sep 25-26, 9.30-11.30pm; RMB100 presale. Roots House. See event listing. Tickets.

---
Sat, Sep 26: Silent Disco Yoga + Aromatherapy + Sparking Wine
Image via Zocentive
Enjoy a mindful, silent disco-yoga-aromatherapy session at sunset. This event is open to all levels, practice yoga while listening to a remix of zen beats. No yoga experience needed. Please bring your own yoga mat.
Sat Sep 26, 5-7.30pm; RMB298-338. Residence G. See event listing. Tickets.
---
Sat, Sep 26: Dogfulness: Meditate With Your Dog
Have you ever meditated with your dog? This Saturday, reconnect and deepen your relationship with your pup. The event will be guided by Dr. Emanuele Gatti, a certified mindfulness instructor and PawSomeAll is offering a free fresh meal for the first 10 tickets sold. Proceeds will cover expenses of rescued pets. Scan the QR code for more info (only 20 tickets available!)
Sat Sep 26, 10-11am, RMB130. OCT Loft Ecological Square.
---
All Weekend: Oil

NTS x China Social Club will be playing at the main room on Friday. As usual Oil has events lined up all weekend for those looking to party.
All weekend, 9pm-late; various prices. Oil. See event listing. Tickets.
---
Sun, Sep 26: Live Long with Health & Beauty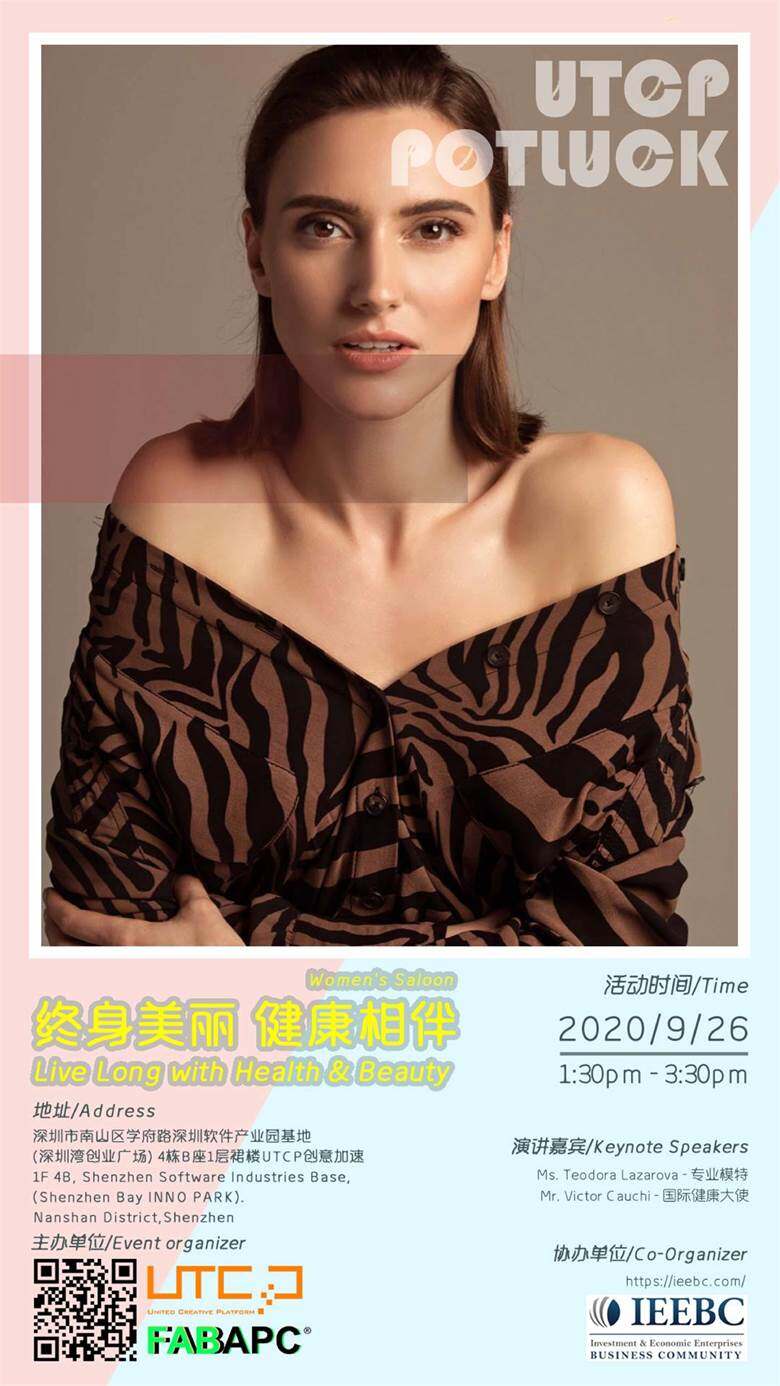 Professional model Teodora Lazarova and well-respected health guru Victor Cauchi will share valuable insights and tips to achieving health, beauty and longevity.
Sun Sep 26, 1.30-3.30pm; RMB49. Shenzhen Software Industry Base. Tickets.
---
For more Shenzhen event guides, get them sent directly to your phone (along with restaurant reviews, giveaways and other goodies) by adding 'ThatsShenzhen' on WeChat, liking us on Facebook or subscribing to our weekly newsletter.

If you have an event, upload it to our site through our User Center (see our how-to guide here). It's free, it's easy and it's the best way to get into one of our Event Guides.
[Cover image via Baia Burger Concept, promoter 2,3,4]