That's Shenzhen takes a look at the best of the week:
---
Tue, Dec 24: Ugly Sweater Christmas Party at Mambo

No plans yet for Christmas Eve? Make your way down to Mambo for holiday-themed drinks, an ugly sweater contest, gift exchange (RMB50 value) and great drink deals. Shout out to Veronica as it's also her birthday!

Tue Dec 24, 7pm; free entry. Mambo. See event listing.
---
Tue, Dec 24: Spirit of Christmas: Holiday Dinner


Image courtesy of Lift Shenzhen
Lift Shenzhen and Lazy Laowai are teaming up again to bring you a Spirit of Christmas dinner on December 24 at Mix'd Café Bar in Shekou. This time they have partnered with a wonderful organization called Treasure of Hope out of Dongguan to do something extra special – an angel tree. Angel trees are a way to give the gift of Christmas to others through the kindness of sponsors.
Tue Dec 24, 6pm; RMB60. Mix'd Cafe Bar. See event listing. RSVP.
---
Tue, Dec 24: Merry Christmas, Mr. Roots

Enjoy a jazzy Christmas Eve with a special Christmas quartet consisting of Louis Zhao on sax, License on guitar, Ryn on bass and Ray Zhong on drums. For more information, click here.
Tue Dec 24, 10pm-midnight; RMB128 advance, RMB148 at the door. Roots House. See event listing. Tickets.
---
Thu, Dec 26: Book Exchange Library


Image via Unsplash
The Book Exchange Library is happening for the very last time in 2019. Come browse books, meet people and exchange ideas. As per usual, you are welcome to drop by anytime and do a quick book run or you can spend some time reading, chatting and all that fun stuff. Wearing a santa hat and singing Christmas carols are encouraged too! The Book Exchange is Shenzhen's biggest expat library, with around 800 English volumes and 200 Chinese/foreign language ones. During events, their collection is opened up for checkouts, returns and discussions.
Thu Dec 26, 7pm; free entry. Shuiwei Community Service Center. See event listing.
---
Fri, Dec 27: Howie Lee & Teom Chen with YEHAIYAHAN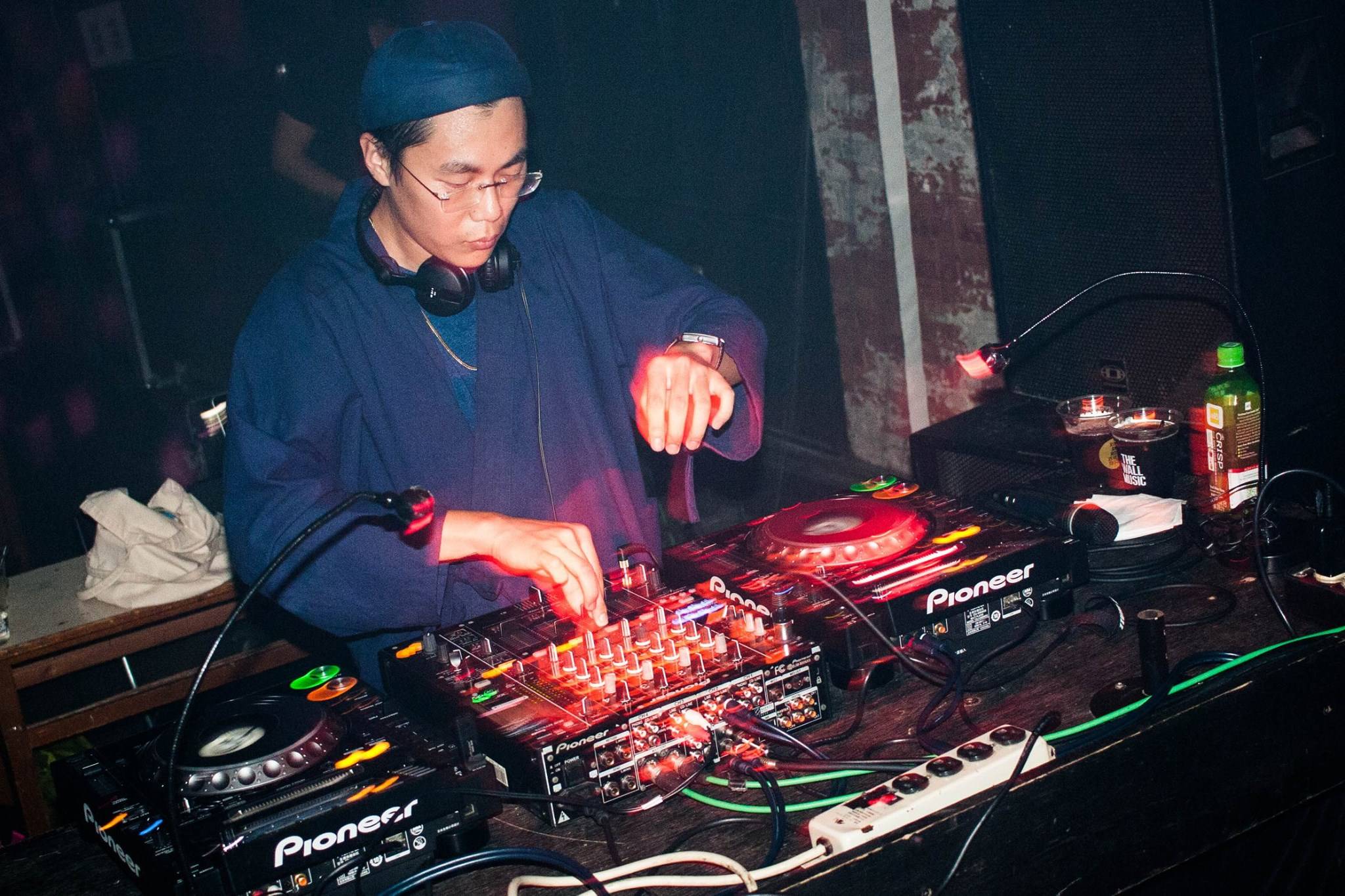 Image via 247 Tickets
Howie Lee, a Beijing-raised, UK-educated audiovisual producer and co-founder of the Do Hits label, is hailed as one of the foreplayers in Chinese electronic music today. He is known for lushly layered, ever-evolving soundscapes that deftly fuse Chinese instrumentals, global folk and modern genres ranging from drum and bass to trap.
Fri Dec 27, 10pm; RMB100 presale, RMB120 at door. OIL. See event listing. Tickets.
---
Until Dec 30: Grand Hyatt Shenzhen x Maserati Afternoon Tea


Image courtesy of Grand Hyatt Shenzhen
The Maserati afternoon tea set was inspired by the luxury car brand's classic and modern character as well as the brand's 105th anniversary celebration. The desserts combine delectable blends of Italian flavors with the classic blue and white Maserati colors, and include tiramisu, garden blueberry Bavarian, ricotta cheese cannoli and gelato bonbons. In addition, guests will be impressed by unique and savory dishes such as Wagyu mini beef burgers, yellowfin tuna tartare with caviar and foie gras torchon. See the full menu here.
Until Dec 30, 1-6pm, RMB358/set. Grand Hyatt Shenzhen. See event listing.
---
For more Shenzhen event guides, get them sent directly to your phone (along with restaurant reviews, giveaways and other goodies) by adding 'ThatsShenzhen' on WeChat, liking us on Facebook or subscribing to our weekly newsletter.

If you have an event, upload it to our site through our User Center (see our how-to guide here). It's free, it's easy and it's the best way to get into one of our Event Guides.
[Cover image via Lift Shenzhen, 247 Tickets, Unsplash, Grand Hyatt Shenzhen]