That's Shenzhen takes a look at the best events of the month:
---
Oct 1-5: 2019 Shenzhen International Auto Show


Image via Unsplash
The 2019 Shenzhen International Auto Show is back and bigger than ever (80,000 square meters, to be exact). This year's event brings 100 well-known domestic and international automobile brands under one roof for five days of auto awesomeness. More than 700 new models will be unveiled, including from major automakers. Activities will include an iHome interactive experience zone, a 'Car Baby Supermodel Competition' and 'Children's Creative Car Painting.' So, bring the kids or the whole family out!
Tue-Sat Oct 1-5, 9am-5pm; RMB45 early bird, RMB50 at the door. Shenzhen Convention Exhibition Center. See event listing.
---
Oct 12: NBA Shenzhen Game


Image via Bendibao
The NBA China Games 2019 will be the NBA's 27th and 28th games in China, with 17 NBA teams having played games in Beijing, Guangzhou, Macao, Shanghai, Shenzhen and Taipei since 2004. The Lakers' roster currently features three-time NBA Champion LeBron James, six-time NBA All-Star Anthony Davis, four-time NBA All-Star DeMarcus Cousins and 2018 NBA All-Rookie First Team member Kyle Kuzma. The Nets' roster boasts two-time NBA Champion Kevin Durant, six-time NBA All-Star Kyrie Irving, three-time NBA All-Star DeAndre Jordan and 2018 Most Improved Player Award finalist Spencer Dinwiddie.
Sat Oct 12, 7pm; RMB350-18,888. Shenzhen Universiade Sports Center. See event listing. Tickets.
---
Oct 13: Barry Douglas Piano Recital

Image via Design Society
Since winning the Gold Medal at the 1986 Tchaikovsky International Piano Competition, Barry Douglas has established a major international career. He was the first non-Russian pianist to be honored with the award since Van Cliburn in 1958. In his debut concert at Mountain View Theater, Barry Douglas pairs Tchaikovsky's principal works for solo piano: 'The Seasons,' and Mussorgsky's warhorse 'Pictures at An Exhibition.'
Sun Oct 13, 8pm; RMB380-2,600. Mountain View Theater. See event listing. Tickets.
---
Oct 19: 11th Annual Captivating Midnight Charity Run


Image via Unsplash
All proceeds from registration fees and raised funds will support the work of the Shenzhen Charity Federation Captivating Fund, which works to educate school girls in West China. There are two registration options, the first is RMB250/runner (limited to 160 attendees). If you fundraise over RMB1,000 you can get one free entry!
Sat Oct 19, 11.15am; RMB250-1,000. Lianhuashan Park. See event listing. Tickets.
---
Oct 23: Broncho China Tour 2019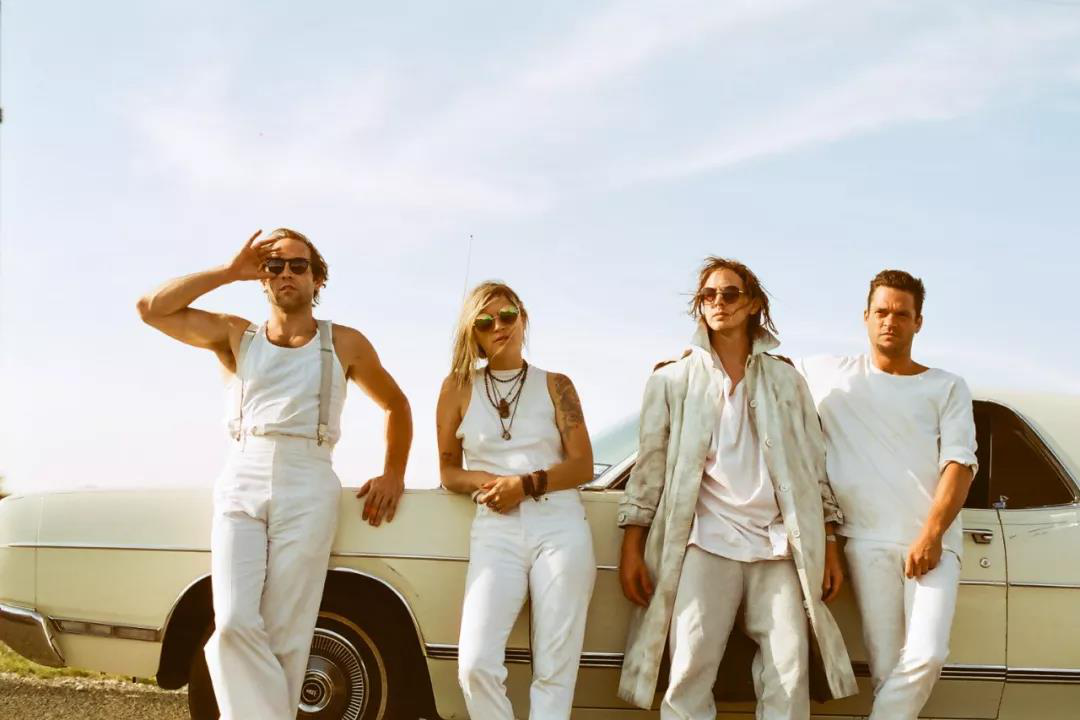 Image via 247 Tickets
Broncho is an American indie rock band based in Norman, Oklahoma that formed in 2010. Churning out thoughtful, nuanced rock 'n' roll with an art school spirit and a punk rock heart, the band's fourth album, Bad Behavior, finds them leaning into their strengths for their best album yet. Sometimes their nonsensical syllables capture the improvisational joy of pop music better than proper words ever could. Their standout single 'Class Historian' is a prime example of these catchy non-lexical vocals.
Wed Oct 23, 8.30pm; RMB150 presale. Hou Live. See event listing. Tickets.
---
Oct 27: Wuthering Heights


Image via 247 Tickets
This month in Shenzhen, Chapterhouse Theatre Company is proud to present the wild and tempestuous love story of Emily Bronte's Wuthering Heights, set on the beautiful and mysterious Yorkshire moors. This tale of passion and revenge has thrilled readers and audiences alike for generations. Adapted by award-winning writer Laura Turner, this play will be presented in English with Chinese subtitles.
Sun Oct 27, 7.30pm; RMB180-380. Shenzhen Children's Palace. See event listing. Tickets.
---
Oct 27-Nov 3: Shiseido WTA Finals Shenzhen


Image via Unsplash
The Shiseido Women's Tennis Association (WTA) Finals Shenzhen will be held from October 27 to November 3 at Shenzhen Bay Sports Center. The eight-day event will feature the top eight singles players and doubles teams who accumulate points on the Porsche Race to Shenzhen, which takes in 53 WTA tournaments and the four Grand Slam tournaments across the course of 2019. Local fans in China will be able to purchase tickets simply by following the Shiseido WTA Finals Shenzhen WeChat account, where there will be links to other ticketing sites available.
Sun-Sun Oct 27-Nov 3, all day; RMB180-1,680. Shenzhen Bay Sports Center. See event listing. Tickets.
---
Ongoing: Starbucks Reserve and Bar Mixato at MixC Shenzhen Bay


Image courtesy of promoter
Starbucks South China's first Bar Mixato has opened up at the Starbucks Reserve in the MixC Shenzhen Bay! Bar Mixato offers over 30 different cocktails, wines and craft beer options on top of its premium Starbucks Reserve offerings. Pop in and sample a small-batch roast or try an espresso martini, metropolitan or Aperol spritz.
Daily, 9am-10pm (Mon-Thu), 9am-10.30pm (Fri), 10am-10.30pm (Sat-Sun ); various prices. Starbucks Reserve and Mixato Bar.
---
For more Shenzhen event guides, get them sent directly to your phone (along with restaurant reviews, giveaways and other goodies) by adding 'ThatsShenzhen' on WeChat, liking us on Facebook or subscribing to our weekly newsletter.

If you have an event, upload it to our site through our User Center (see our how-to guide here). It's free, it's easy and it's the best way to get into one of our Event Guides.
[Cover image via 247 Tickets, Bendibao, promoter, Unsplash]