That's Shenzhen takes a look at the best events of the month:
---
Sept 7: Kanho Yakushiji


Image via Nikkei Asia Review
Kanho Yakushiji's music roots run deep. Over 10 years ago, he formed a band called Kissaquo in Kyoto and five years ago Yakushiji decided to become a priest, as he plans to eventually take over the temple run by his family. Weaving both passions together, he's performed at numerous temple halls, which he remarks are "ideal concert venues" with their "high ceilings and excellent acoustics." This time, though, you can catch him performing at A8 Live!

Sat Sept 7, 8-9.30pm; RMB280 presale, RMB350 at the door. A8 Live. See event listing. Tickets.
---
Sept 7: Punpee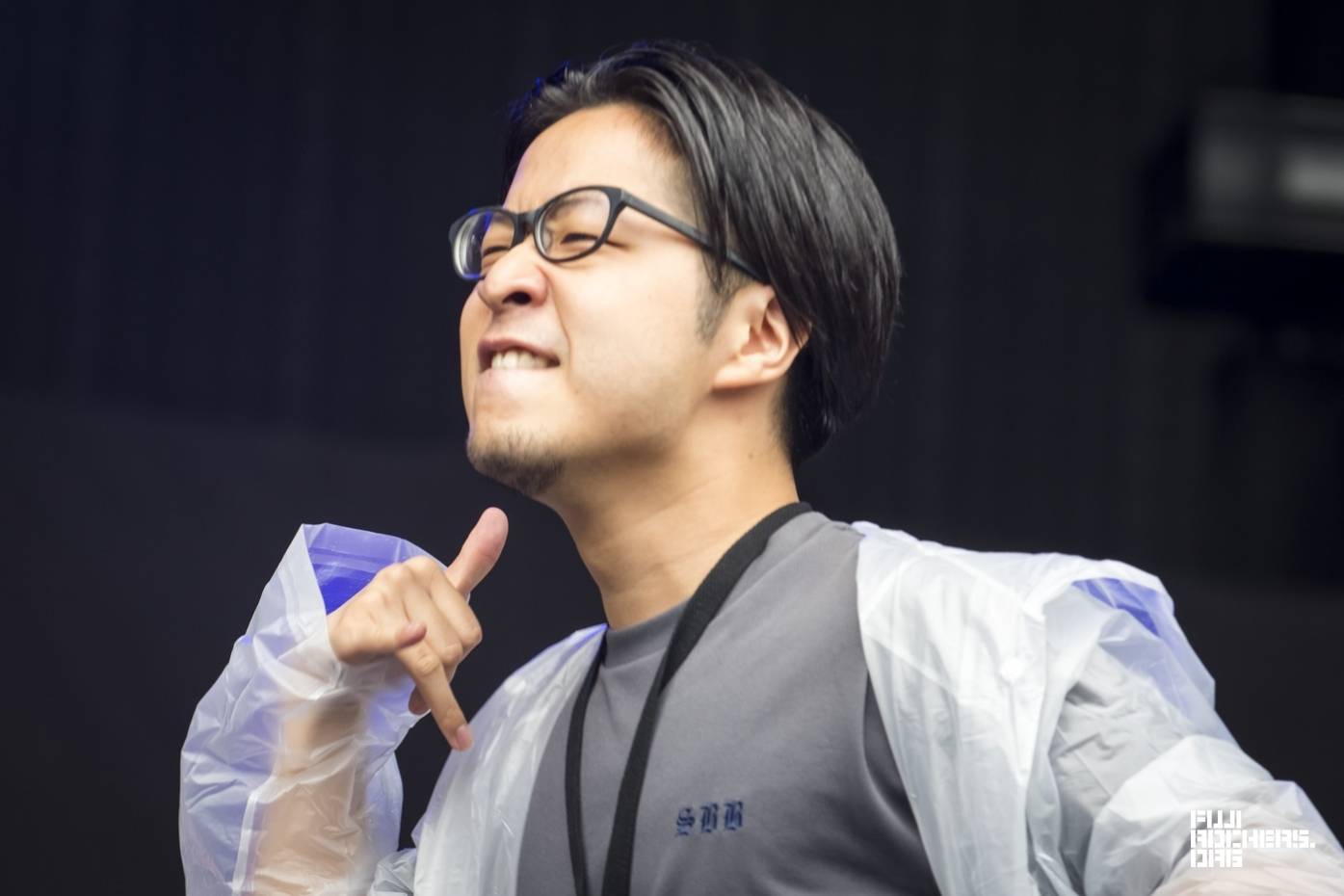 Image via 247 Tickets
Although Punpee's first solo album Modern Times was launched two years ago, he's already become a hip-hop heavyweight in Japan. The 'p' stands for peace and patience, but also passion and playfulness. In 2006, he was crowned champion at the MC Battle Tokyo Conference. With his upbeat playful tempos and slick rhymes you'll be sure to have a good night.
Sat Sept 7, 8.30pm; RMB220 presale, RMB240 at the door. Hou Live. See event listing. Tickets.
---
Sept 7: Shenzhen Newcomer Event
New to Shenzhen? Or maybe you've been here for a little while, but still feel like there's more to learn about getting the best out of life here... this Newcomer Event is not to be missed. All essential service providers you need will be present along with representatives from clubs, charities and organizations who can help make the transition easier. The event will include health tips, how to deal with emergencies, how to adapt to your new city, as well as information on all aspects of life, from how to find apartments, good food and restaurants, fun activities and more. Don't just survive, thrive!
Sat Sept 7, 10am-noon; free entry. Vista-SK International Medical Center. See event listing.
---
Sept 8: Lebanon Hanover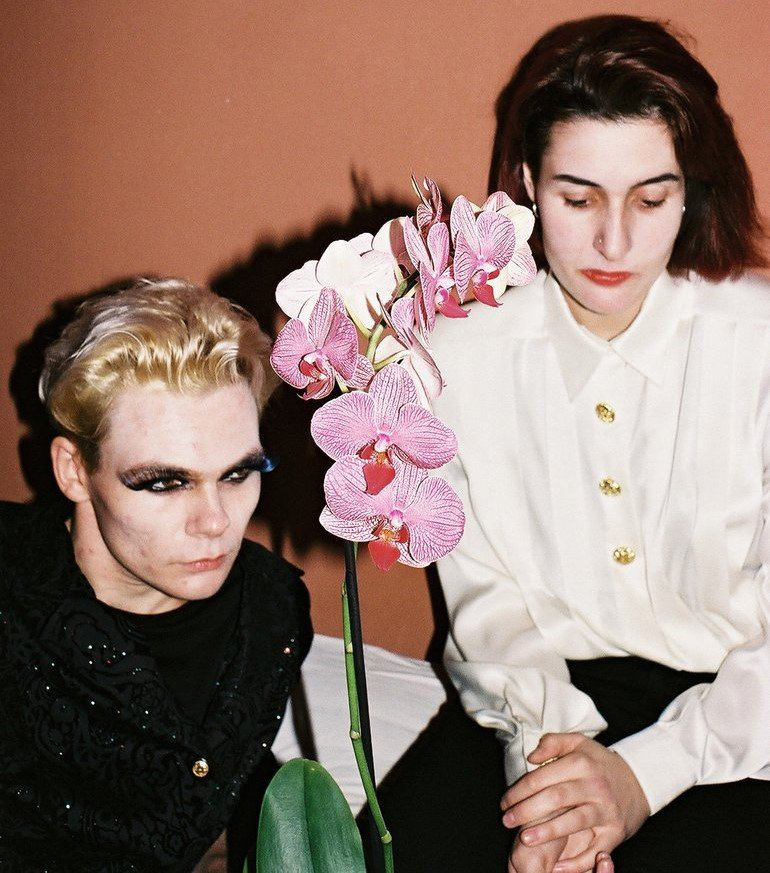 Image via 247 Tickets
The duo of Larissa Iceglass and William Maybelline from the Berlin post-punk band Lebanon Hanover are true romantics of the modern age. Lebanon Hanover is known for the minimalist efficiency of their music. There's not a note or phrase wasted. Their albums are an honest result of two forsaken manic depressives, blending lush synthesizers with wavy guitars on top of Williams' solid, strong bass lines. Black English and German lyrics are a distinguishing mark of this duo.

Sun Sept 8, 8.30pm; RMB150 presale, RMB180 at the door. B10 Live. See event listing. Tickets.
---
Sept 10: Interchamber Business Networking

Following the InterChamber Drinks in Guangzhou, Austcham will jointly host InterChamber Shenzhen with the British Chamber of Commerce Guangdong at The Langham Shenzhen on September 10. Guests will enjoy an excellent spread of food and beverages while meeting new and old friends from eight international chambers of commerce. Scan the QR code on the poster or e-mail events.southchina@austcham.org for tickets.
Tue Sept 10, 6.30-9.30pm; RMB200-330. The Langham Shenzhen. See event listing.
---
Sept 11-14: Cats the Musical


Image via Damai
This hugely popular musical, composed by Andrew Lloyd Webber, has been translated into over 15 languages and has toured across 30 countries around the world. Cats tells the story of a tribe of felines called the Jellicles and the night known as the 'Jellicle choice' where they decide which cat will ascend to the Heaviside Layer and come back to a new life. The cast members of this brilliant production are top performers selected from all over the world. Choreography, sets, costumes and props will all be upgraded for what will be a remarkable China tour.

Wed-Sat Sept 11-14, 7.30pm (Wed-Fri), 2pm (Sat); RMB380-1,380. Nanshan Cultural and Sports Center. See event listing. Tickets.
---
Sept 12-15: Art Shenzhen 2019


Image via Art Shenzhen
Founded in 2015, Art Shenzhen brings together galleries, artists, collectors, nonprofits and media both domestic and international. Backed by the Guangdong-Hong Kong-Macao Greater Bay Area, the exhibit acts as a contemporary art trading platform. Nearly 100 art institutions will be invited to participate in the exhibition, and there will be a broad range of work including oil paintings, prints, sculptures, installations, images, contemporary ink paintings and more. Additionally, there will be interactive elements such as seminars, art forums, collection lectures and VIP previews. Art connoisseurs, this is a must-see!

Thu-Sun Sept 12-15, 10am-7.30pm (Fri-Sat), 10am-5pm (Sun); price TBD. Shenzhen Convention & Exhibition Center. See event listing.
---
Sept 12-16: Shenzhen International Jewelry Fair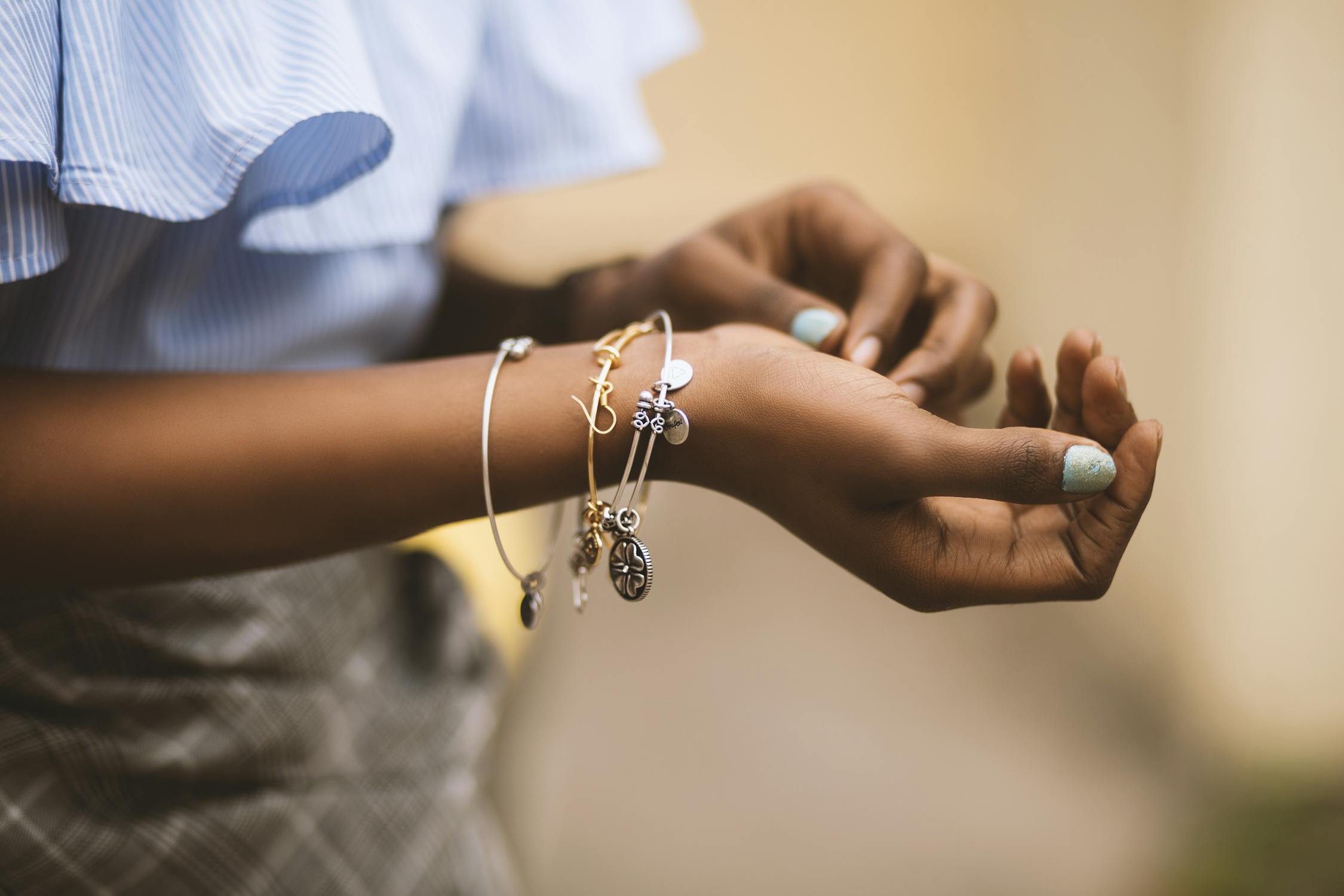 Image via Pexels
Shenzhen International Jewelry Fair is one of the largest and most successful trade fairs held on the Chinese mainland. It's the perfect place to connect with buyers and sellers, as there will be more than 40,000 buyers and 1,200 exhibitors looking for the latest innovative designs in the jewelry space. Find the perfect intricate adornments for your shop and explore all types of materials ranging from diamond, gold, pearls, platinum and gemstones to rare earth metals and beyond. Swing by to stay up to date on all the industry trends, just in time for the fall/winter 2019 season.

Thu-Mon Sept 12-16, 9.30am-5.30pm; free for industry professionals. Shenzhen Convention & Exhibition Center. See event listing.
---
Sept 13-15: Leevan Art Fair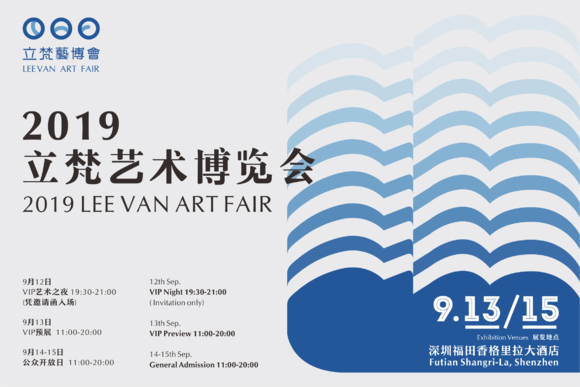 Futian Shangri-La, Shenzhen is hosting an art fair that will feature artists from all over the world, showcasing a broad range of creative styles. Audiences will have a chance to interact with the artists and also view replicas of some iconic art pieces. Artists will personally introduce their works and explain the concepts and processes that go into their creations. The Leevan Art Fair will also have a jam-packed schedule filled with fun activities such as immersive drama shows and interactive art performances. Enjoy these works by Chinese contemporary artists alongside those of international artists from India to Singapore.
Fri-Sun Sept 13-15, 11am-9pm; RMB68-288. Futian Shangri-La, Shenzhen. See event listing. Tickets.
---
Until Sept 15: Pokémon Exhibition: Detective Pikachu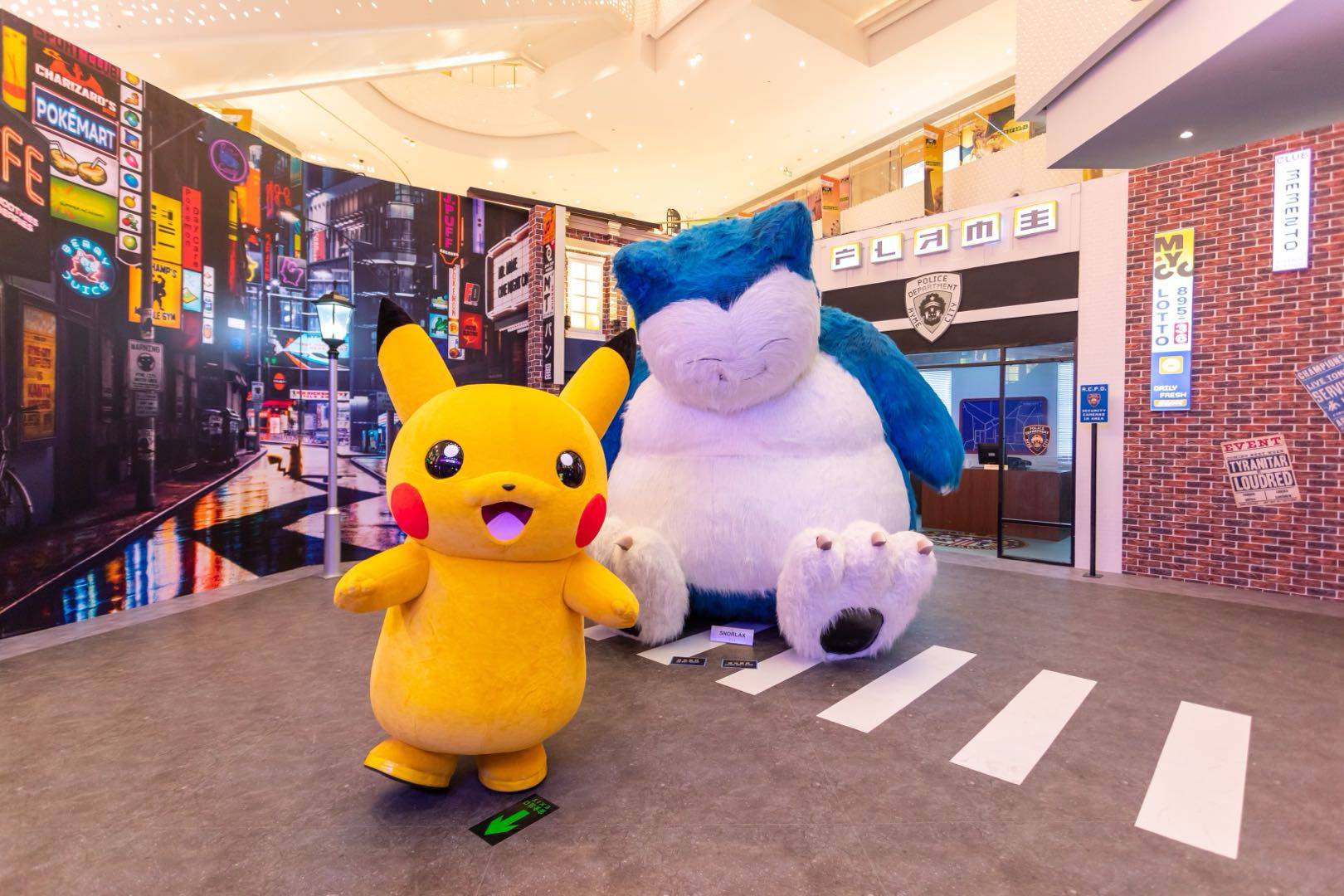 Image via 247 Tickets
Get ready to catch all your favorite Pokémon characters, brought to life in this exciting exhibition! From Mewtwo to Bulbasaur, immerse yourself into everything Pokémon. The exhibition boasts a number of scenes from the recent Pokémon Detective Pikachu movie as well as interactive camera equipment and set replicas. You can snuggle in the arms of a 3.5-meter oversized Snorlax or ride the fuzzy Pikachu train, which is perfect for the little ones! As the infamous N would say, "Make your wonderful dream a reality, it will become your truth."

Until Sept 15, 10am-7pm; RMB88-128. Sea World Culture and Arts Center. See event listing. Tickets.
---
Sept 19: Greyson Chance


Image via Showstart
Greyson Chance is an American singer whose cover of Lady Gaga's 'Paparazzi' went viral when he was only 13. Now 22 years old, he has a sound that leans toward nuanced indie rock and alternative electronic pop. In March of this year, he released his second full-length studio album, Portraits, which takes a sleek, synth-pop journey through Chance's previous relationships, exploring themes of heartbreak and loneliness throughout the record's 12 tracks.

Thu Sept 19, 8pm; RMB480 advanced tickets. Hou Live. See event listing. Tickets.
---
Until Sept 30: Shunde Cuisine by Award-Winning Guest Chef Qian Bingkun


Image courtesy of JW Marriott Hotel
Shunde has a reputation for producing some of the best food in southern China, and the area's cuisine features fresh ingredients, such as vegetables, seafood, meat and rice. Chef Qian won first prize at the 2018 Shunde Cuisine Cooking Competition, and will be bringing his mastery of the cuisine to JW Marriott Shenzhen this month. Expect fragrant pan-fried fish cakes, lobster dishes, double-layer milk custard and more. All dishes are thoughtfully and expertly executed, so diners, be prepared to indulge.
Until Sept 30, 11.30am-10pm; RMB163. Man Ho. See event listing.
---
Until Oct 8: Marine Life in the Forbidden City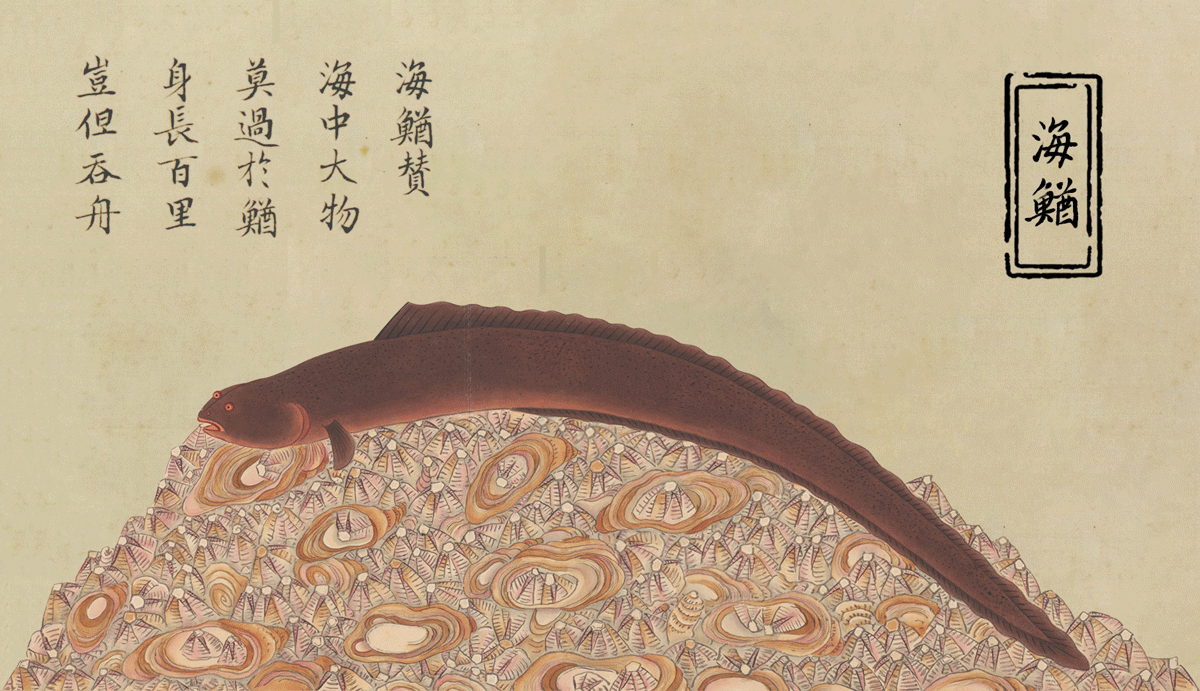 Image via 247 Tickets
This exhibition was developed from Hai Cuo Tu – an illustrated book by Nie Huang, who was a painter and biologist during the Qing Dynasty. Huang recorded and illustrated over 300 marine creatures he saw or heard about throughout his journey across China. This exhibition is a multimedia, digital representation that transforms two-dimensional texts into a multisensory experience combining visual, audio and tactile components.

Until Oct 8, 10am-7pm (Tue-Fri), 10am-9pm (Sat-Sun); RMB98-198. Sea World Culture and Arts Center. See event listing. Tickets.
---
For more Shenzhen event guides, get them sent directly to your phone (along with restaurant reviews, giveaways and other goodies) by adding 'ThatsShenzhen' on WeChat, liking us on Facebook or subscribing to our weekly newsletter.

If you have an event, upload it to our site through our User Center (see our how-to guide here). It's free, it's easy and it's the best way to get into one of our Event Guides.
[Cover image via Nikkei Asia Review, Showstart, Damai, Art Shenzhen]