That's Shenzhen takes a look at the best events of the month:
---
Aug 2-4: Attraction Shadow Theatre: Let Love Win


Image via 247 Tickets
Attraction Shadow Theatre is a Hungarian theater group that rose to fame during a performance at the Hungary Olympic Oath Ceremony for the 2012 London Olympics. A year later they scooped up the first place prize on the seventh season of Britain's Got Talent. They have performed for royalty all across the world including the Danish Queen, the royal family of Dubai as well as the British royal family. Let Love Win's narrative is told through compelling silhouettes, stunning visual effects, beautiful artistry and sharp choreography.
Fri-Sun Aug 2-4, 8pm; RMB280-880. Shenzhen Poly Theatre. See event listing. Tickets.
---
Aug 3: 2019 Trophée des Champions

This year will see the 24th edition of the Trophée des Champions, a French association football trophy contested in an annual match between the champions of Ligue 1 and the winners of the Coupe de France. Currently, Paris Saint-Germain still stands as the six-time defending champions, having beaten Monaco in the 2018 event.

Sat Aug 3, 8pm; RMB599-1,599. Shenzhen Universiade Sports Center. See event listing. Tickets.
---
Aug 6-9: 2019 Artificial General Intelligence Conference


Image via organizers

AI enthusiasts, this will be the 12th annual conference held by the Artificial General Intelligence Society in cooperation with the Association for the Advancement of Artificial Intelligence (AAAI). The conference encourages interdisciplinary research based on different understandings of intelligence, and explores different applications of AI in robotics, biomedical research, automation, autonomous vehicles and much more. Top scholars from around the world will be presenting and sharing new ideas.
Tue-Fri Aug 6-9, 8.30am-6pm; RMB200-1,888. Sheraton Shenzhen Futian Hotel. See event listing. Tickets.
---
Aug 7: Yu-Chien Tseng Violin Recital



Image via Design Society
UPDATE (August 6, 2019 11.37am CST): Yu-Chien Tseng Violin Recital has been canceled.

Violinist Yu-Chien (Benny) Tseng is rapidly building an international reputation as an emerging young soloist of enormous promise. Critics have praised him for his "grace, poise and blistering virtuosity." For his upcoming concert, Benny will be playing a selective repertoire that will highlight his technical expertise, which will include famous compositions by Tartini, Schumann, Ernst and Franck.
Wed Aug 7, 8pm; RMB480-2,600. Sea World Culture and Arts Center. See event listing. Tickets.
---
Aug 8: Slush Shenzhen 2019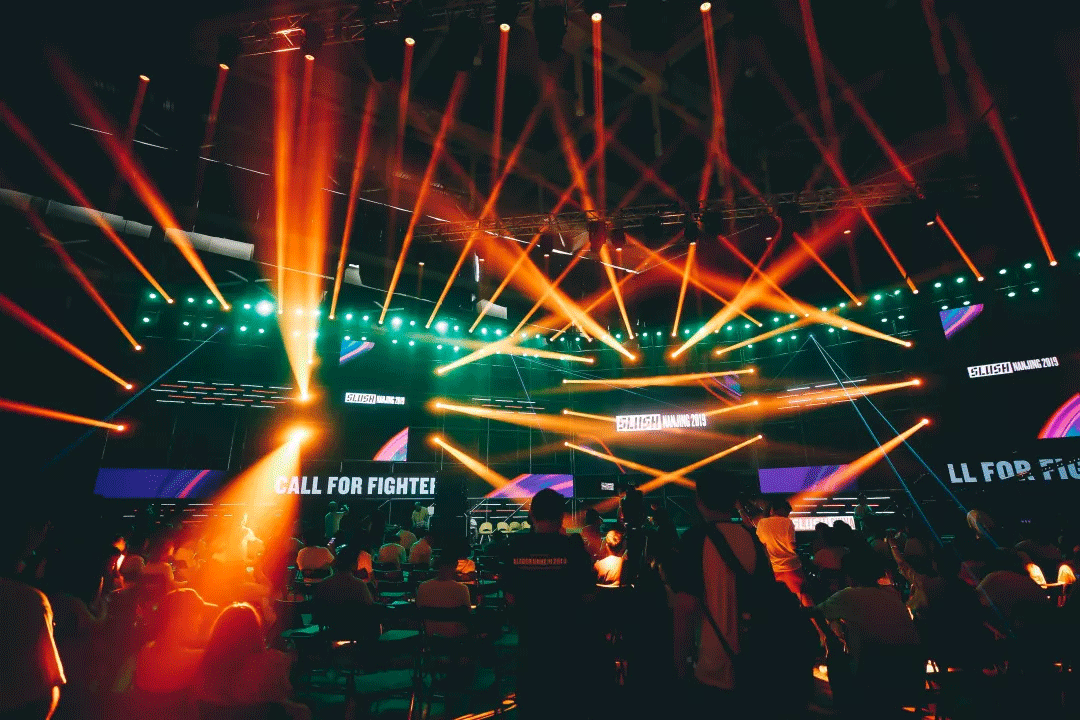 Image via 247 Tickets
Slush Shenzhen will be held in the Shenzhen Pingshan High-Tech Zone, where 2,500 tech-savvy heads from corporations, investment agencies, startups and media will gather to discuss issues concerned with medical technology, smart manufacturing, new energy and environmental protection. This event originated from Helsinki in 2008, with the goal of creating a worldwide startup and tech community. There will be networking events, pitching competitions judged by leading VCs and industry leaders and a large exhibition showcasing new products. When the sun goes down, Slush Music Festival begins – an evening filled with live music and DJs spinning tunes all night.
Thu Aug 8, 10.30am-10.30pm; RMB60-200. Shenzhen Pingshan International Expo Centre. See event listing. Tickets.
---
Aug 9-10: Swan Lake by Russian State Ballet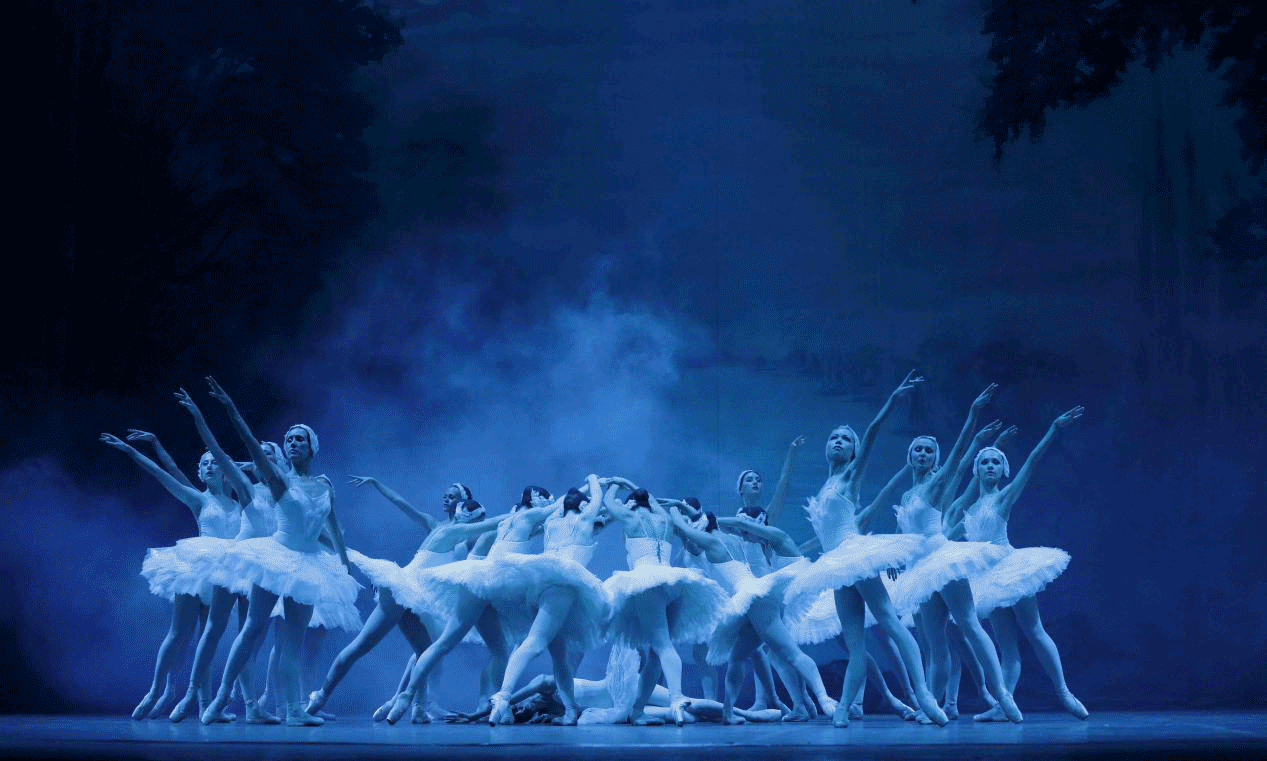 Image via 247 Tickets
Swan Lake is a Tchaikovsky classic that still remains one of the most popular ballets a century after its inception. It is a tale of two young women, Odette and Odilie, who resemble each other so strikingly that one can easily be mistaken for the other. The ballet will be performed by the Russian State Ballet, one of the leading Russian ballet companies for over 20 years. Artistic director Vyacheslav Gordeev will oversee this show filled with mystery, romance and pure artistry.
Fri-Sat Aug 9-10, 3pm (Fri), 7.30pm (Fri and Sat); RMB80-380. Shenzhen Children's Palace. See event listing. Tickets.
---
Aug 9: Pictured Resort


Image via Douban

After a three-year hiatus, Pictured Resort finally put forth their much-anticipated eponymous, new album on July 3. Now they're ready to hit the road and go on tour this summer. The Japanese band is composed of lead singer and guitarist Koji Takagi, keyboard player Yushi Ibuki, bassist Yuki Akashi, drummer Yutaro Okawa and guitarist Kyosuke Tanimura. Their sound evokes the spirit of a relaxed beachside holiday by integrating AOR, '80s city pop, classic pop, disco and indie pop.
Fri Aug 9, 8.30pm; RMB120 presale, RMB150 at the door. B10 Live. See event listing. Ticket.
---
Aug 21: Alpha Wolf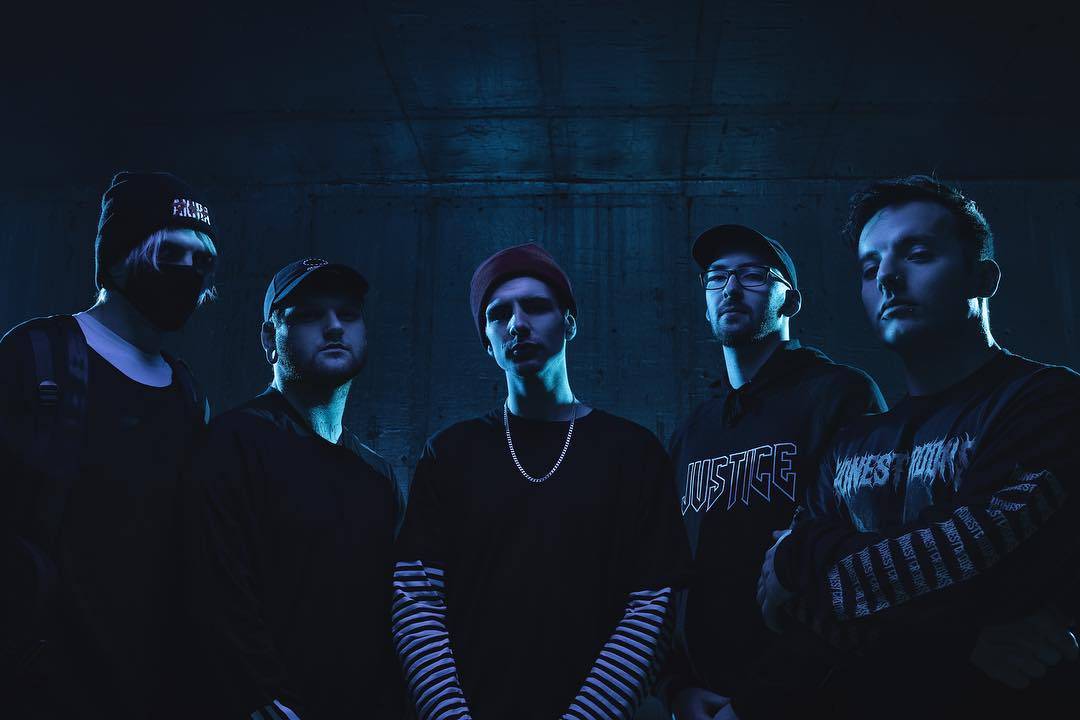 Image via 247 Tickets
Staying true to their name, this Australian nu-metalcore band's music embodies the piercing looks and spine-tingling spirit of wolves. Alpha Wolf just released their new EP back in April and they're ready to put on a bold show for the fans. Their sound can be described as a mix of heavy riffs of deathcore contemporaries paired with the groove of the current wave of nu-metal bands. Get ready for a hair-raising night of live music.
Wed Aug 21, 8.30pm; RMB120 presale, RMB160 at the door. B10 Live. See event listing. Tickets.
---
Aug 23: Colin Phils

Image via Showstart
Colin Phils' second to last stop on their 21-city China tour is Shenzhen! The American post-rock quartet formed in South Korea in 2013. The band self-released their first album titled Right at Home in June 2014 and subsequently embarked on a large tour throughout China in 2016. This year, the band released an acoustic version of their song 'Don Cabs' and have been busy recording their fourth full-length album.
Fri Aug 23, 8pm; RMB80 presale, RMB100 at the door. Hou Live. See event listing. Tickets.
---
Aug 24-25: Samajam: Kids Show 2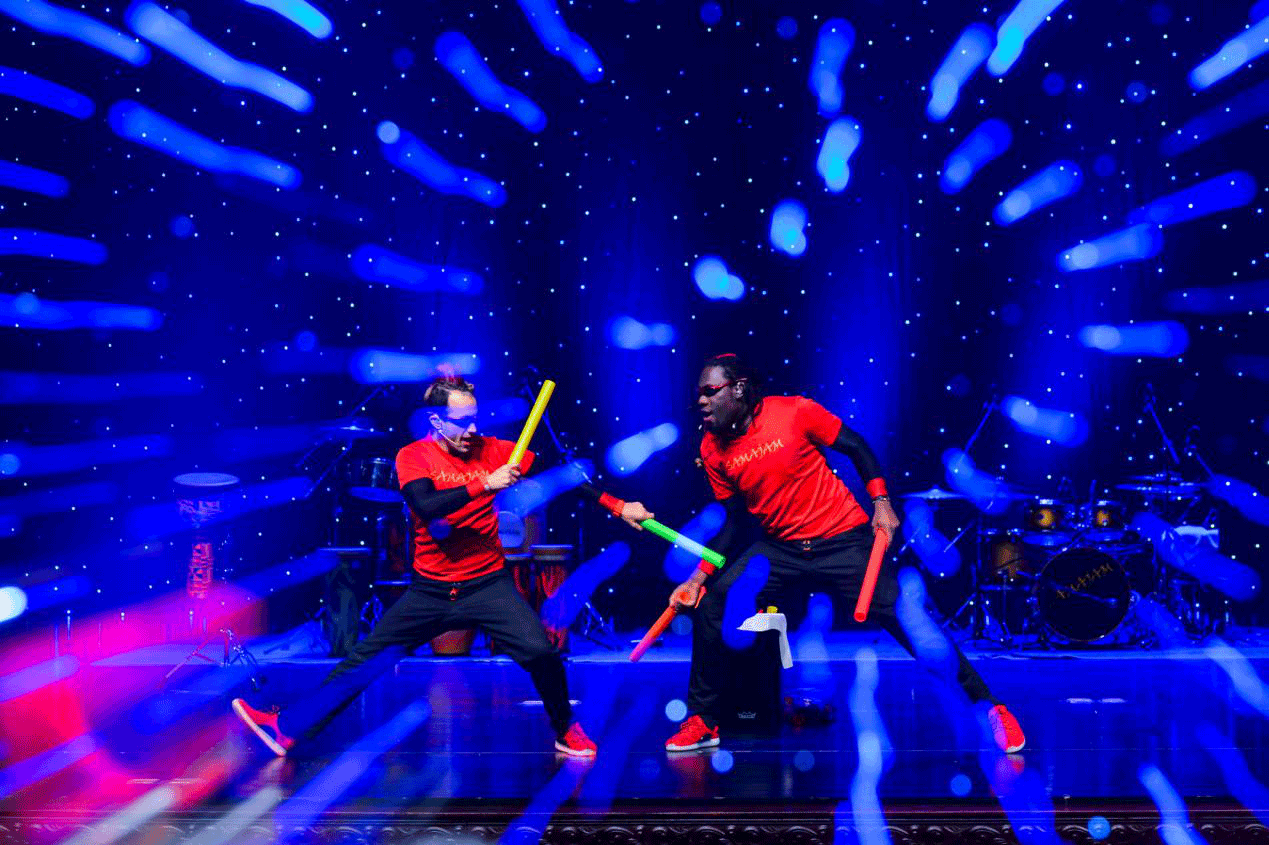 Image via 247 Tickets
Samajam is back in Shenzhen for its third show this year! Bring the little ones or the whole family and discover the joy of music in this rhythmic interactive show. Attendees will be given a bag full of percussion instruments and will learn and perform music led by Samajam artists. At this neat concert, the audience become the musicians!
Sat-Sun Aug 24-25, 10.30am, 3.30pm; RMB180-380. MixC World Theater. See event listing. Tickets.
---
Aug 29-31: 2019 Shenzhen International Vape Expo


Image via RHBVE
Shenzhen International Vape Expo, also known as RHBVE, is organized by Reed Huabo Exhibitions. First held in 2015, the expo now attracts over 10,000 visitors from all over the world every year. There will be a diverse array of interactive activities held on-site, including new product releases, cloud-chasing contests, vape trick competitions and also an e-cigarette forum.
Thu-Sat Aug 29-31,10am-4pm; free registration. Shenzhen Convention & Exhibition Center. See event listing. Tickets.
---
Aug 31: UFC Fight Night Shenzhen


Image via MMA Mania
This event marks UFC's third live event on the Chinese mainland and its debut in Shenzhen. It will feature the first-ever UFC championship fight held in China, including the first Chinese fighter, Zhang 'Magnum' Weili, with a shot at a UFC title on her home turf. She'll be competing against strawweight incumbent Jessica 'Bate Estaca' Andrade of Brazil.
Sat Aug 31, 3pm; RMB280-4,880. Shenzhen Universiade Sports Centre. See event listing. Tickets.
---
All month: Meet Switzerland Festival


Image via InterContinental Shenzhen
Celebrate the culture of Switzerland all month long at Mercado Restaurant and Cafe at the InterContinental Shenzhen. The gooey goodness of cheese fondue will be available on weekends, along with other Swiss delicacies such as smoked salmon with potato roesti, goose liver, bratwurst and bundernerfleisch. Finish off your evening with a choice of assorted fruit pies, souffles or strudels. Come hungry!
Daily all month, 5.30-9.30pm; RMB358 per person, RMB418 per person (Fri-Sat). Mercado. See event listing.
---
Until Sept 13: Sheraton Shenzhen Moon Cakes


Image via Sheraton Shenzhen Nanshan
In celebration of the Mid-Autumn Festival, Sheraton Shenzhen Nanshan announced two elegant and unique moon cake gift boxes, 'Ren' and 'Li,' available for purchase until September 13. The thoughtfully designed Ren gift box (RMB298) contains four moon cakes of different flavors, while the Li gift box (RMB228) includes six small moon cakes. Order before August 10 for 5% off; bulk orders may also receive up to 50% off! For more information, call 2266 9999.
Daily until Sept 13. Sheraton Shenzhen Nanshan. See event listing.
---
Until Sept 30: Y-COMIC-X? Exhibition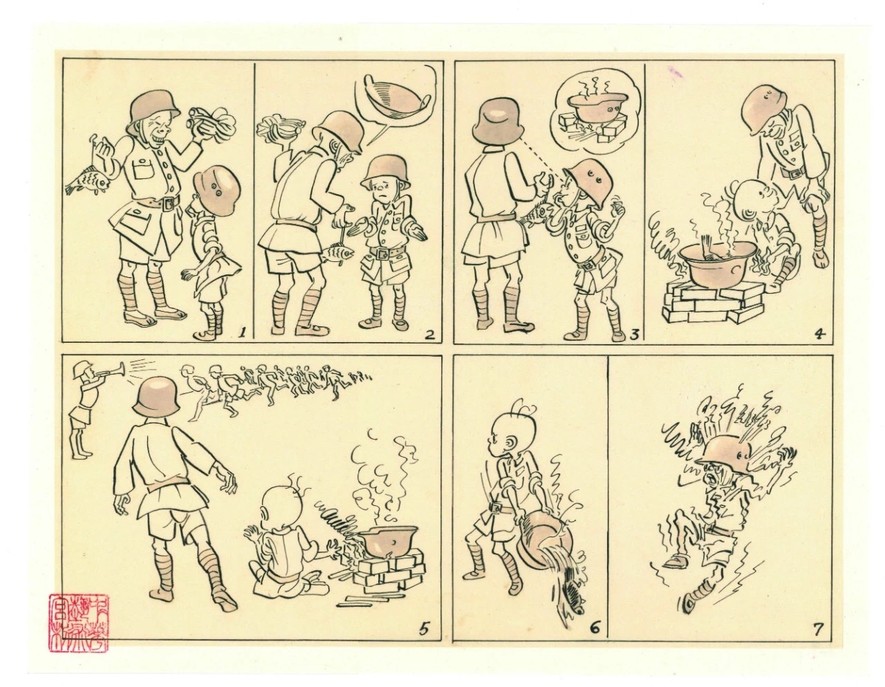 Image via Design Society
Curated by Design Society, Y-Comic-X? showcases the story of China through the evolution of Chinese comics. There will be more than 400 local works from 85 comic artists, including 73 original drawings displayed in chronological order. The exhibition is composed of six chapters: Early Comics and Comic Strips, The Golden Age of Comic Strips, External Influences on Chinese Comics, Globalization and Digitization of Chinese Comics, Independent Spirit and Comics in the Multimedia Age. It presents the evolution of Chinese comics as a unique form of narration.
Daily until Sept 30, 10am-7pm (Mon-Fri), 10am-9pm (Sat-Sun); RMB40-80. Sea World Culture and Arts Center. See event listing. Tickets.
---
For more Shenzhen event guides, get them sent directly to your phone (along with restaurant reviews, giveaways and other goodies) by adding 'ThatsShenzhen' on WeChat, liking us on Facebook or subscribing to our weekly newsletter.

If you have an event, upload it to our site through our User Center (see our how-to guide here). It's free, it's easy and it's the best way to get into one of our Event Guides.
[Cover image via 247 Tickets, MMA Mania, InterContinental Shenzhen, Design Society]