When you came into this world naked, screaming, and totally weird-looking, who was there to wipe you off and give you your first hug? It's been mom all along. Show her your appreciation this Mother's Day by taking mommy dearest to one of these special events in Shenzhen!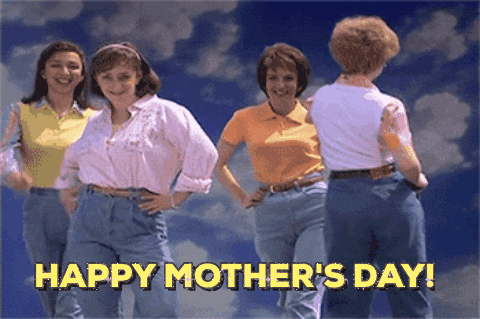 Image via Giphy

Head over to Coffee Garden this Sunday to enjoy a great brunch deal – four adults for the price of three! Additionally, every mother in attendance will be treated to a bowl of delightful papaya stew with bird's nest, as well as a beautiful bouquet of flowers!
Sun May 12, noon-3pm; RMB394 per person. Coffee Garden.
Nothing says 'I love you mom' like a bowl of bird's nest soup! So, this Mother's Day treat the woman that brought you into this world to a bowl of bird's nest soup with Chinese dates for only RMB226 at Fortuna. Another awesome dish worth trying at the restaurant is the stewed papaya with hasma, which costs RMB57.
Sun May 12, 11am-2.30pm (lunch), 5.30-10pm (dinner); various prices. Fortuna Chinese Restaurant.
On Sunday, take your mom to a garden party at La Piazza at the Venice Raytour Shenzhen to show her that you've made it, that you're pulling in the dough and that you can afford to drop a little cash on a nice day out. Tickets to the garden party cost RMB250 per person, but for an additional RMB100 per person you and your mother can enjoy brunch as well! Additional specials will be offered at the hotel's other restaurants, including a 50% discount for ladies at Café Zentro. For more details and bookings, call 755-2693 6888.
Sun May 12, noon-3pm (brunch), 3-7pm (garden party); RMB250-350. La Piazza.
"'BBQ! BBQ!' the moms all shouted as they marched through the streets of Shekou towards Latina." So will read the news on Monday, after mothers across Shenzhen descend on Latina this Sunday to enjoy 50% off the restaurant's deluxe Brazilian barbecue!
Sun May 12, from 11am. Latina. See event listing.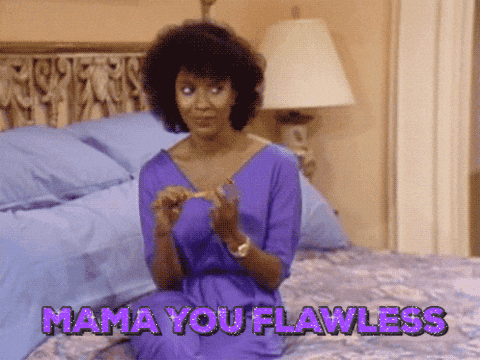 Image via Giphy

Treat mommy dearest to a lunch or dinner buffet at Mercado this weekend to show how much you appreciate her putting up with your antics and questionable life choices. In addition to delightful edibles, those who book in advance will receive a voucher worth RMB400 from Coscia.
Sat-Sun May 11-12, 11.30am-2.30pm, 5.30-9.30pm; RMB288 per person (lunch), RMB418 per person (Saturday dinner), RMB358 per person (Sunday dinner). Mercado.
Show your mum how much you appreciate her with a delicious and decadent dinner at Shang Palace this Mother's Day. A well-curated menu will be presented in the restaurant's private dining room, along with heart-shaped cake and a full-body massage for moms!
Sun May 12, 5.30-10.30pm; RMB394. Shang Palace.
Does your mom like tea? Of course she does! Which is why you should consider bringing her to the Galaxy Ballroom at The Ritz-Carlton, Shenzhen this Sunday to enjoy a special afternoon tea set. Included in the price of this tea-focused event is a beautiful flower arrangement for the woman of the house!
Sun May 12, 2.30-5.30pm; RMB488 per set. Galaxy Ballroom, The Ritz-Carlton, Shenzhen.
Give mom a break this Mother's Day by taking her out for a special buffet lunch or dinner at JW Marriott Hotel Shenzhen Bao'an's The Shenzhen Kitchen. Indulge in copious amounts of seafood and, if you visit during the dinner buffet, partake in fun DIY activities.
Sun May 12, noon-2.30pm, 5.30-9.30pm; RMB338 (lunch), RMB558 (dinner). The Shenzhen Kitchen.
---
For more things to do in Shenzhen, check out our Events Section.

For more Shenzhen event guides, get them sent directly to your phone (along with restaurant reviews, giveaways and other goodies) by adding ThatsShenzhen on WeChat, liking us on Facebook or subscribing to our weekly newsletter.
If you have an event, upload it to our site through our User Center. It's free, it's easy and it's the best way to get into one of our Event Guides (See our how-to guide here).
[Cover image via Pixabay]