Shenzhen, the city of all things tech – but did you know, it's also estimated to have the largest amount of Amazon sellers in the world? Although Amazon announced its departure from China earlier this year, business continues to thrive abroad with the expertise of Chinese exporters.
Guangdong and Shanxi provinces account for roughly half of all Chinese sellers. Shenzhen leads with 31.8% of Chinese sellers, followed by Guangzhou at 5.1%, Taiyuan at 3.2% and Luliang at 2.3%, according to Marketplace Pulse research. The data was analyzed from a sample size of 250,000 Chinese sellers from Amazon's worldwide marketplaces. Although Marketplace Pulse's publicly released findings do not specify which percentage of global sellers are based in Shenzhen, their dominance among other Chinese cities might very well be an indicator of their estimated pole position.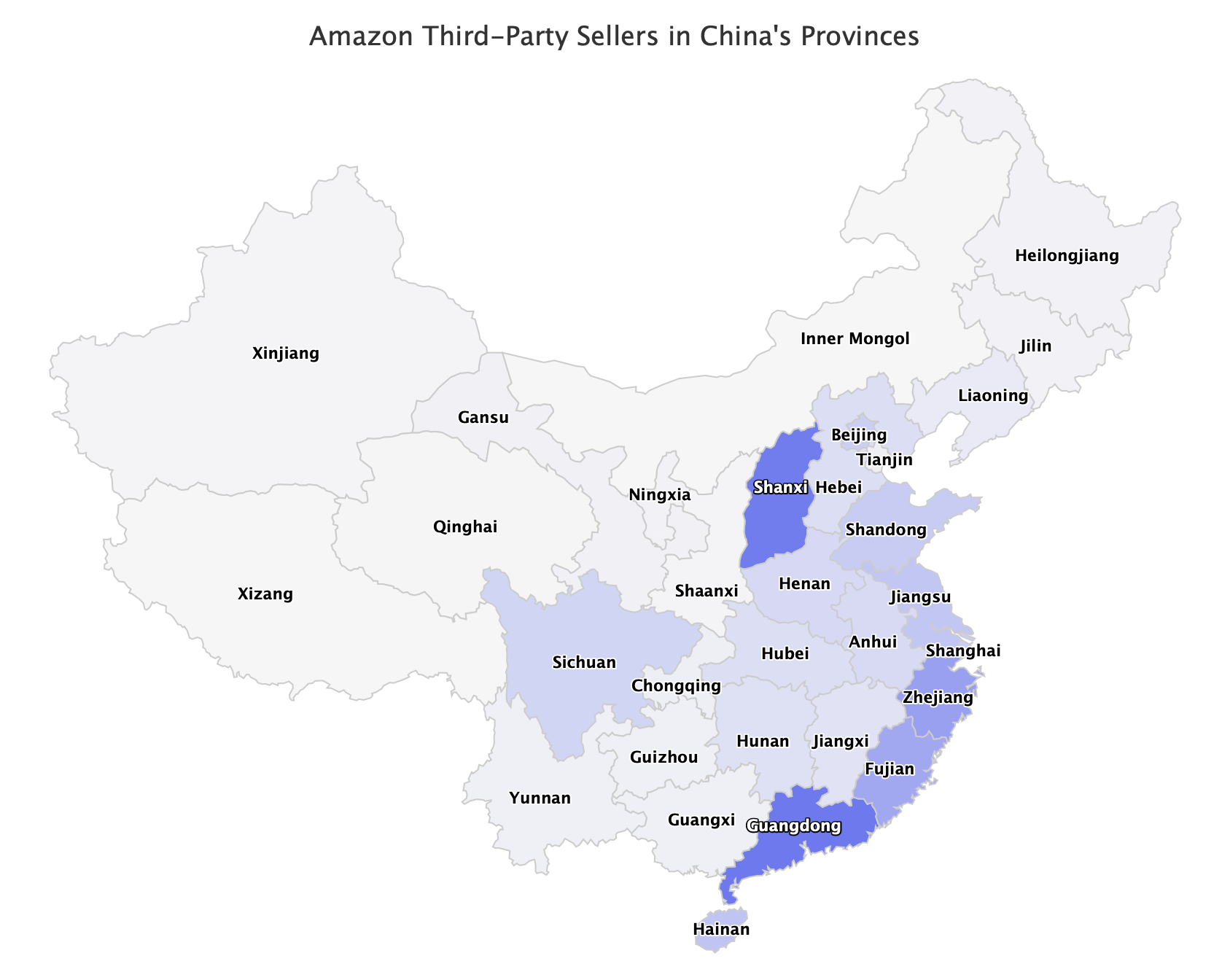 Image via Marketplace Pulse
The number of Chinese Amazon sellers continues to steadily grow year after year. Barriers to entry have been lowered with end-to-end services like Fulfillment by Amazon (FBA), which ultimately eliminates slow shipping, and routine summits which are held to attract and train new sellers. In fact, 40% of top sellers on Amazon are Chinese businesses.
Although the volume of Chinese sellers has been flourishing, that trend may come to a halt with the ongoing trade war between China and the US. South China Morning Post reported last month that the new tariffs have started to impact Amazon sellers. In this current landscape, sellers must chose between "lowering profit margins or passing costs on to consumers," both options being less than ideal.
A Guangdong-based cookware manufacturer, Winnington Metal, has seen its total sales drop by 10-15% during this time, as reported by SCMP. That's spoke with Runxin, a small-scale Amazon seller in Shenzhen who's not too worried about the tariffs. "If the product has a high margin, you don't need to be too worried, just focus on marketing and product selection," Runxin stated.

With all things considered, do you think selling products on Amazon is a viable side hustle while living in China?
READ MORE: Trump Threatens China With New Tariffs on Consumer Goods
[Cover image via Unsplash]