This year celebrates the 70th anniversary of the founding of the People's Republic of China. In 1949, the nation began to rebuild itself after decades of warfare and chaos. Fast forward to present day, China has grown to become the world's second largest economy. Take a look at the photos below to see what daily life was like during the '60s compared to now: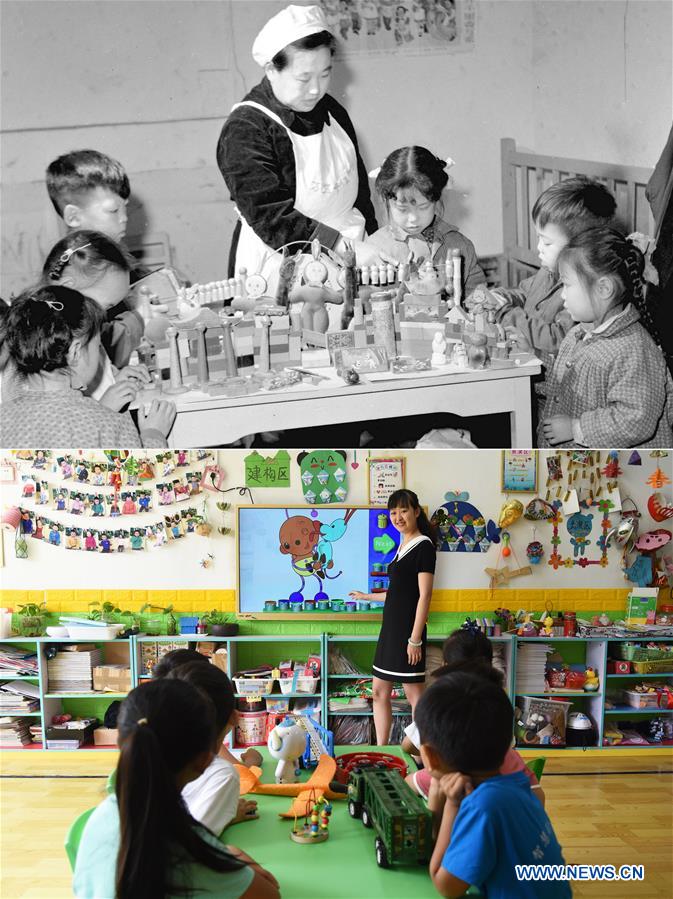 Top: A 1960's file photo shows a nursery worker taking care of children at a kindergarten in Tianjin. Bottom: Photo taken in 2019 of an online multimedia education platform being used to teach children at a kindergarten in Jinan, Shandong province. Images via China Daily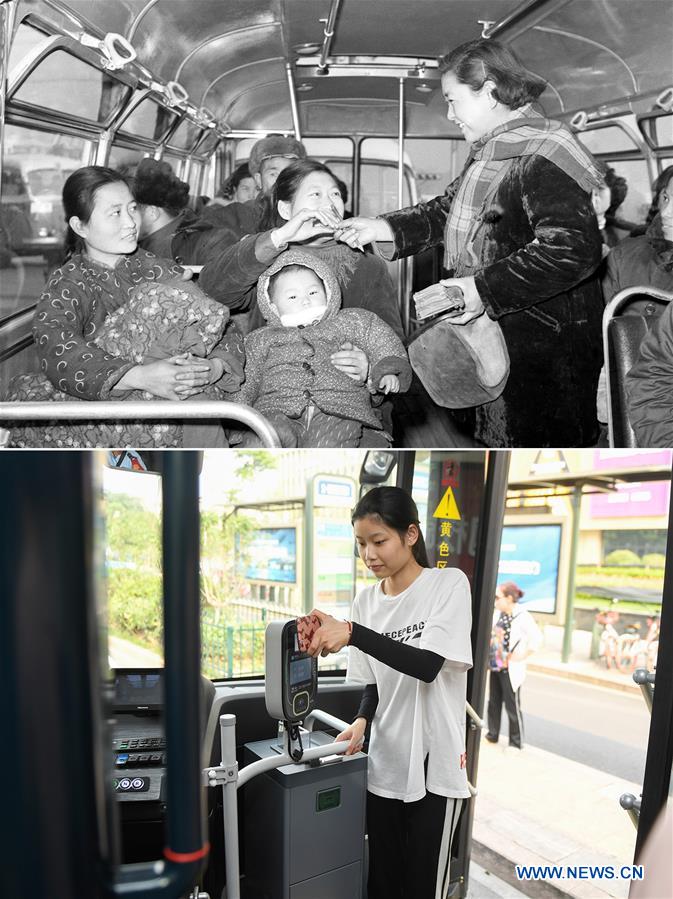 Top: A bus conductor in Beijing in 1960. Bottom: A passenger pays for a ticket via mobile payment in Hangzhou in 2019. Images via China Daily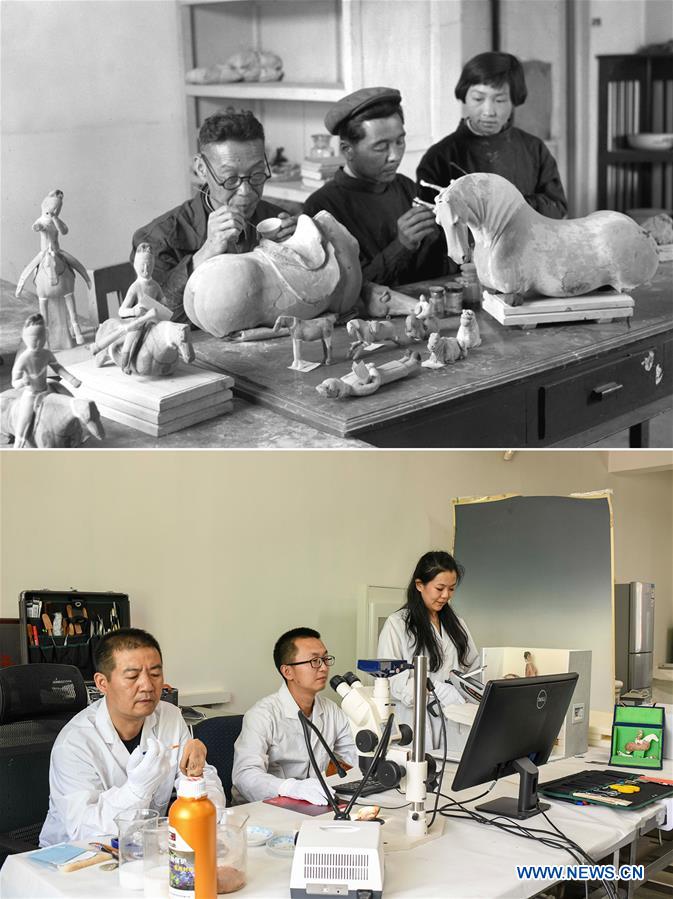 Top: Technicians restore clay sculptures unearthed from a tomb of the Tang Dynasty (618-907 CE) in Turpan, Northwest China's Xinjiang Uygur autonomous region in 1961. Bottom: Researchers restore cultural relics at a Xinjiang Museums' conservation center in Urumqi, Xinjiang in 2019. Images via China Daily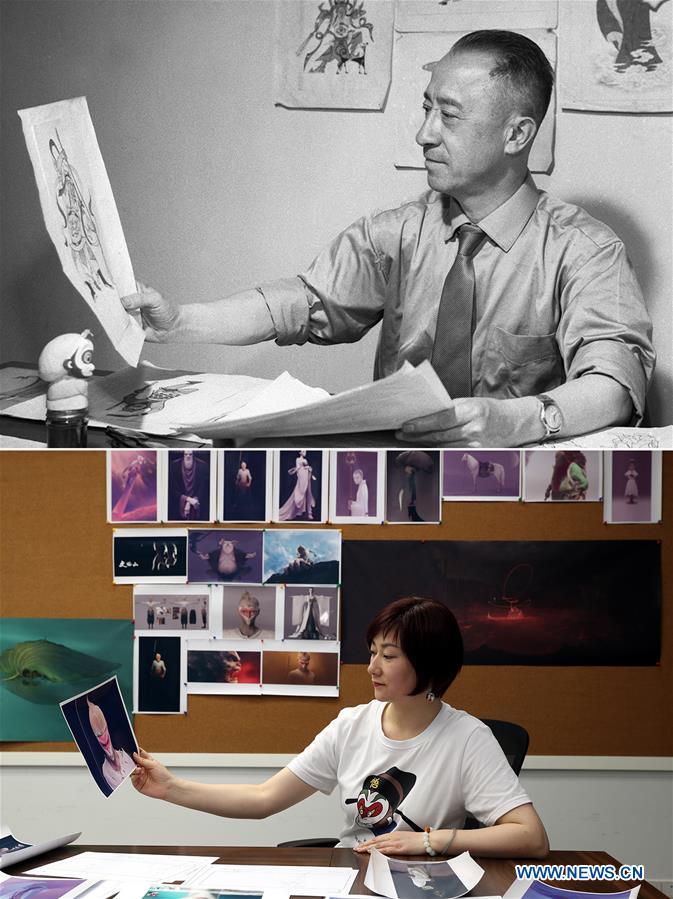 Top: Photo taken in the 1960s shows artist Wan Laiming's preliminary sketches for the animated cartoon 'The Monkey King (Part Two).' Bottom: President of Shanghai Animation Film Studio and director of the 3D animated film 'Sun Wukong' (Monkey King), views 3D renderings in 2019. Images via China Daily.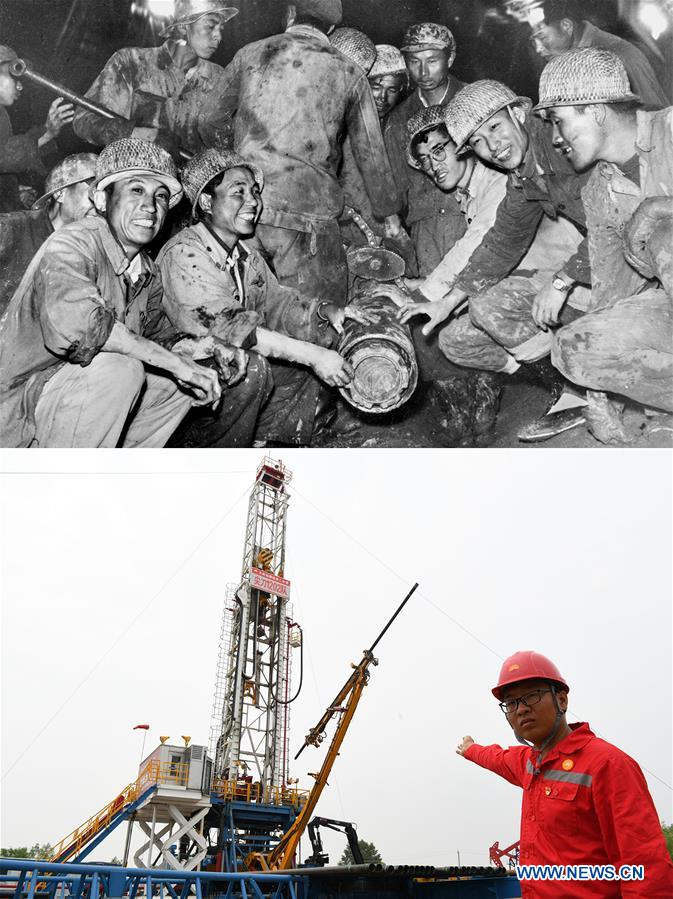 Top: Taken in 1965, oil workers take out a long rock core for the first time in Daqing, in Northeast China. Bottom: Jiang Hongwei introduces an advanced drill in use at Daqing Oilfield in 2019. Images via China Daily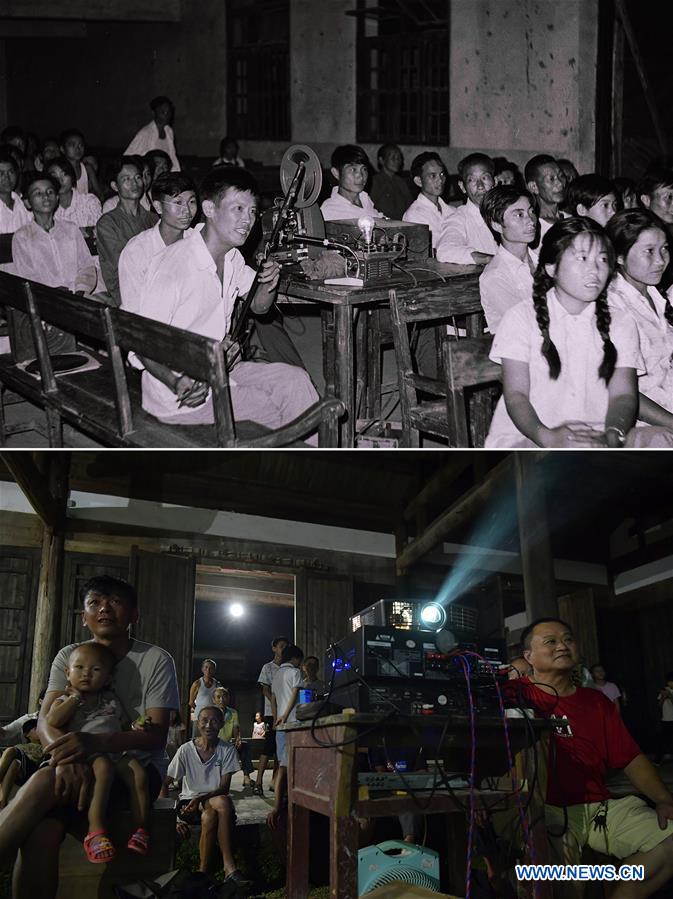 Top: Taken in 1967, a film screening in Yudu county, East China's Jiangxi province. Bottom: A film projectionist who has been devoted in the career for 41 years, screens a film for villagers in Huzhou village in 2019. Image via China Daily
[Cover image via China Daily]