As Chinese New Year approaches, it seems that traveling may be out of the question as COVID-19 still remains prevalent. Let's turn towards our fair city to see what you can do during your time off.
---
1. High Tea at the St. Regis

Image courtesy of St. Regis Hotel Shenzhen
On a clear day, head to the St. Regis before sunset for sweeping daytime and nighttime city views. Afternoon tea is priced at around RMB220 per person.
2. Ping'an Finance Center

Image via Unsplash
It's one of the city's most famous landmarks, but have you actually been inside? The sightseeing floor is located on floor 116 where you can enjoy a 360-degree view of Shenzhen's dense urban jungle.
3. Indoor Rock Climbing
Image via Dianping
What better time than now to work on that upper body strength? Check out Nerd Cave or Upper Climbing Gym for a good ol' challenge.

4. Board Game Night

Image via Mambo
Host your own board game night or join Mambo's which is on every Tuesday from 7-10pm.
5. Animal Cafes
Image via That's
There's a plethora of animals cafes to check out: alpacas, pigs, rodents, huskies, cats, raccoons and more. Try searching '宠物店' chongwudian on Dianping.
6. Bar Hopping
Have you checked out the new Hope & Sesame or Nightingale? Cocktail connoisseurs will appreciate the fine ingredients and attention to detail at these hidden gems in OCT and Shekou, respectively.
7. Coffee Shop Hopping

Image via @sz_coffeemaps
Check out @sz_coffeemaps on Instagram, they give detailed addressed and mini-reviews in both Chinese and English on coffee shops all around the city.
8. Hike Nanshan Mountain

Image via @riri_roundy/Instagram
Go up on a clear day to see city views. Be warned, this hike consists of a lot of stairs.
9. Buffet at The Langham, Shenzhen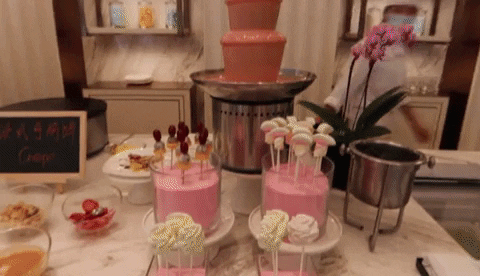 Image via @riri_roundy
Stuff yourself at The Langham, Shenzhen's all day buffet. You can find a variety of top-quality dishes, excellent service and free flow wine. On weekdays the lunch buffet is RMB312/person, and dinner is RMB510. Weekends the price is set at RMB382 for lunch and RMB615 for dinner.
10. Get Unlazy at Lazy Laowai

Image via Lazy Laowai
Look to Lazy Laowai in Shekou for fair prices, high intensity and strength training classes plus the option of an open gym. Click here for more info.
11. Visit the V&A Gallery

Image via Design Society
Three exhibits are currently on, there is Metabolic or Five Old Altars of Rare Bacteria, Fashioned from Nature and Values of Design: China in the Making.
12. Weekend Adventure

Images courtesy of Hiker Club
Go on a weekend adventure led by trip organizers like Hiker Club, Global Hiker or Pacha Mama. They often have trips within Guangdong, so you won't have to risk having your health QR code change color.
---
[Cover image via Hiker Club, Design Society, @riri_roundy, That's]