That's Shenzhen takes a look at the best of the week:
---
Tue and Thu, Nov 19 and 21: Shenzhen Dragons Rugby Practice


Image courtesy of Shenzhen Dragons
The Shenzhen Dragons were founded in 2008 and have been a mainstay of the rugby circuit in South China and Shenzhen. The club has both a men's and women's team, who train twice weekly on Tuesday and Thursday, play full contact matches and compete in the best tournaments in the region. The Dragons do their best to foster the social aspect with both playing and non-playing members through dinners and drinks socials, as well as group gym sessions and even martial art classes. This friendly and lively bunch are always open to welcoming all newcomers, regardless of age, ability, experience or background. Training sessions work on various aspects of rugby with touch sessions and technical drills. All training sessions are RMB50 per person and are free for first-timers. Add WeChat ID: adri7581 for more info.
Every Tue and Thu, 8.30-10.30pm; RMB50. Qiaochengbei. See event listing.
---
Thu, Nov 21: Múm 'Yesterday was Dramatic – Today is OK' Tour


Image via Showstart
New Noise are proud to invite Múm from Iceland back to China for four specials shows in Shenzhen, Hangzhou, Shanghai and Beijing, celebrating 20 years of their groundbreaking album Yesterday was Dramatic, Today is OK. The band has widely been praised for being able to take their listeners to a magical musical universe. Since their establishing in 1998, Múm have been constantly releasing music simply bursting with gorgeous melodies, which also incorporate electronic sounds and acoustic instrumentation.
Thu Nov 21, 8.30pm-10pm; RMB160 presale. B10 Live. See event listing. Tickets.
---
Thu-Sun Nov 21-24: Shenzhen International Art Fair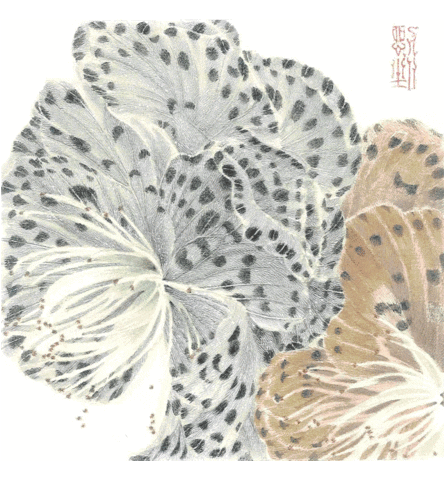 Image via Giphy
The Shenzhen International Art Fair was held for the first time in 2012, and was one of the first to exhibit original fine art in Shenzhen. This year's theme is 'Art for Home – Be A Collector.' There will be more than 80 galleries from different countries and districts of Shenzhen, plus 600 artists' works including some big names and many fresh faces. You can find art pieces ranging from RMB100 to more than RMB100,000 – SIAF is sure that everyone will find what they love here.
Thu-Sun Nov 21-24, noon-9.30pm (Thu VIP preview)/ 10am-6pm (Fri-Sun open to public); RMB50 presale, RMB80 at door. Shenzhen Convention & Exhibition Center. See event listing. Scan QR code in event listing for tickets.
---
Fri, Nov 22: Beaujolais Nouveau
Image courtesy of organizers
Beaujolais Nouveau is a traditional and historical French event which is always organized on the third Thursday of November to celebrate the famous Beaujolais Wine. This event is organized by the CCI France Chine, in partnership with the General Consulate of France in Canton. Every year more than 800 people from Chinese and French communities gather to enjoy new wine in this relaxing and funny atmosphere. A traditional French menu will be served buffet-style, and will be accompanied by an assortment of cheese and other surprises. A great opportunity for both Chinese and French communities to meet and greet. Please reserve your place before November 20!
Fri Nov 22, 7pm; RMB320 members seat, RMB450 nonmembers seat. Shenzhen Luohu Shangri-La Hotel. See event listing. Tickets.
---
Sat, Nov 23: The First 'Belt & Road' Classic Reading Party for Foreign Friends


Image via Pexels
A great opportunity to learn about Chinese cultural classics during Shenzhen's 20th Reading Month, this is a big reading party and foreigners are encouraged to come! Reading aloud is a very effective way to improve the fluency in a language, foreigners who join will have the chance to read an ancient Chinese story or poem. Everyone who is interested can choose one article or poem from the reading list.
Sat Nov 23, 7.15-8.45pm; free entry. Shenzhen Book Mall. See event listing.

---
Daily until Sat, Nov 23: 10th Shenzhen Fringe Festival


Image via @szfringeart/WeChat
Shenzhen Fringe Festival's mission is to explore emerging artists and diverse art forms. Fringe is not a traditional festival that will follow the curatorial concept. It is a platform that encourages people to join in and express their artistic ideas and share their performances with the public. Shenzhen Fringe keeps the spirit of adventure and keeps trying new things that other festivals may ignore.
Daily until Sat Nov 23, various times, various prices. Nanshan Cultural and Sports Center. See event listing. Tickets.
---
Sat, Nov 23: 5K Run/Walk Turkey Trot

Lift Shenzhen and Lazy Laowai present the 5K Run/Walk Turkey Trot, where all proceeds will go to Lift Shenzhen's mission of raising awareness and bringing accessible mental health support to the community. Scan the QR code on the flyer to be added to the Turkey Trot group where more information will be provided.
Sat Nov 23, 8-10am; RMB50. Shenzhen Talent Park. See event listing. Tickets.
---
For more Shenzhen event guides, get them sent directly to your phone (along with restaurant reviews, giveaways and other goodies) by adding 'ThatsShenzhen' on WeChat, liking us on Facebook or subscribing to our weekly newsletter.

If you have an event, upload it to our site through our User Center (see our how-to guide here). It's free, it's easy and it's the best way to get into one of our Event Guides.
[Cover image via organizers, 2, 3, @szfringeart/WeChat]