That's Shenzhen takes a look at the best of the week:
---
Mon, Oct 28: Free DJ Class: Mula Workshops Vol.4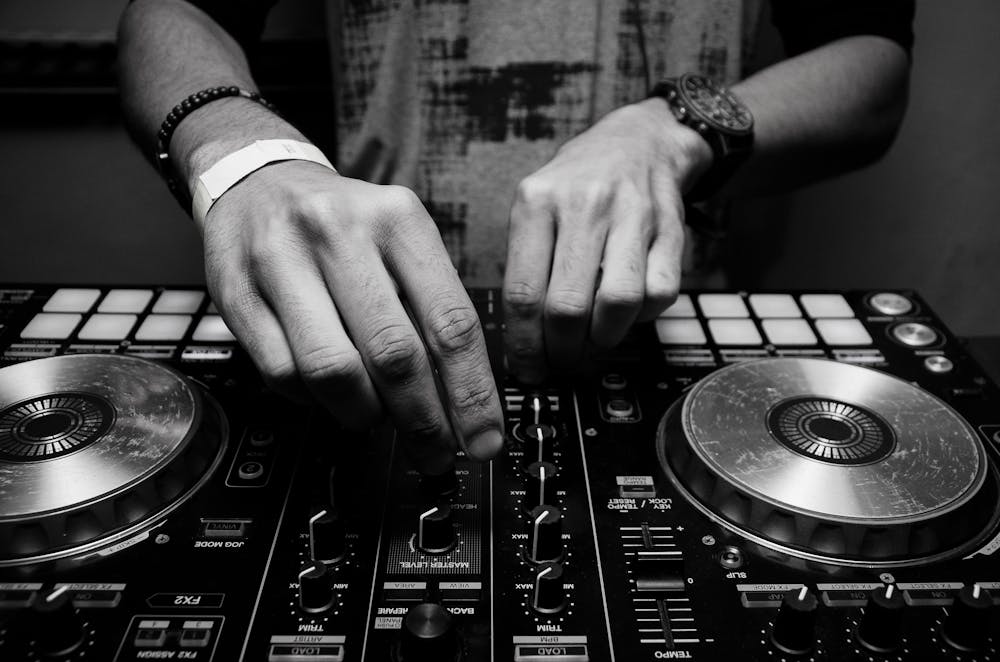 Image via Pexels
Mula Workshops, organized by visual artist and DJ Niv, are free and open to people of all backgrounds. This session will be an intro to DJing, which will be conducted in English. There will also be a Q&A with the founders of Oil Club! Spaces are limited so make sure to RSVP.
Mon Oct 28, 7.30pm; free entry. Oil Club. See event listing. RSVP.
---
Thu, Oct 31: Budx Freakout: Halloween Warehouse Rave

This is where all your nightmares become a reality! The epic Halloween Warehouse Rave is back for its fifth frightening year. Ravers, partypgoers and anyone with a heartbeat, step right up to the evil circus. A packed lineup of DJs and rappers await: Herobust, Svdden Death, K?D, ATLiens and Fat Nick. There will also be evil circus-themed games and much more. So go get your party crew together and pick out your costumes because Halloweekend is approaching.
Thu Oct 31, 9pm; free entry. Superface. See event listing.
---
Thu, Oct 31 & Sat, Nov 2: Boos Booze & Brews

Join these two good ol' Halloween pub crawls, where you'll hit Woodpecker, Brass, Trafalgar and Vicha. But the fun doesn't stop there! There will be an after-party at Barbershop on Thursday, October 31 and one at Still on Saturday, November 2 with DJ Tayta and A.Black DJ spinning tunes all night long. Scan the QR code on the poster above for more info and tickets.

Thu Oct 31 & Sat Nov 2, 7.30pm; RMB50-100. Various venues. See event listing.
---
Fri, Nov 1: We Lost the Sea


Image via Showstart
Sydney-based instrumentalists We Lost the Sea will debut their brand new album Triumph & Disaster on their 10-stop China tour. The album is a post-apocalyptic view on the collapse of the world through a children's story, illustrated through the eyes of a mother and her son as they spend one last day on Earth. In this album, We Lost the Sea talk climate crisis, over consumption, isolation and the loss of love and trust. It is a lament for the planet, all of us on it and the beauty we will leave behind.
Fri Nov 1, 8.30pm; RMB100 presale. B10 Live. See event listing. Tickets.
---
Fri, Nov 1: Halloween Party for Kids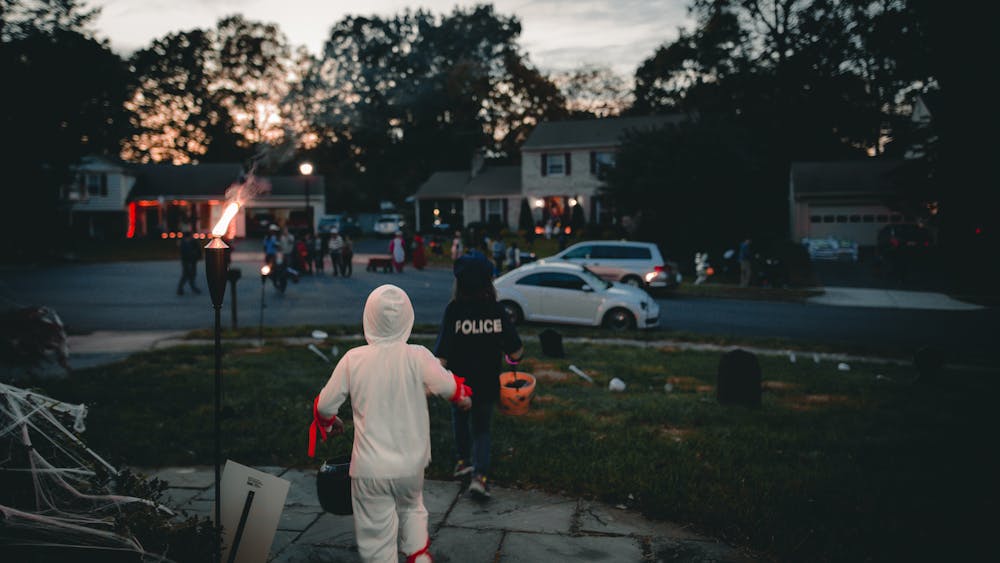 Image via Pexels
Bring your kids dressed in their spookiest (or cutest) Halloween costume to the Nanshan International Cultural Exchange and Service Center on Friday for a free family-friendly Halloween party! Pumpkin carving starts at 5pm, followed by trick-or-treating at 6.30pm around Sea World. Children of all ages are welcome! If you'd like to carve pumpkins, be sure to RSVP using the QR code on the poster in the event listing. See you there!

Fri Nov 1, 5pm; free admission. Nanshan International Cultural Exchange and Service Center. See event listing.
---
Until Sun, Nov 3: Shiseido WTA Finals Shenzhen


Image via Unsplash
The Shiseido Women's Tennis Association (WTA) Finals Shenzhen will be held until November 3 at Shenzhen Bay Sports Center. The eight-day event features the top eight singles players and doubles teams who accumulate points on the Porsche Race to Shenzhen, which takes in 53 WTA tournaments and the four Grand Slam tournaments across the course of 2019. Local fans in China will be able to purchase tickets simply by following the Shiseido WTA Finals Shenzhen WeChat account, where there will be links to other ticketing sites available.
Until Sun Nov 3, all day; RMB180-1,680. Shenzhen Bay Sports Center. See event listing. Tickets.
---
Until Nov 17: Urban Pop Group Exhibition
Image via promoter
Great Art Space, in collaboration with L+/Lucie Chang Fine Arts from Hong Kong, presents the Urban Pop Group Exhibition. Five iconic pop artists active in the Asia-Pacific region have been invited to bring their most stylish works, which feature pop culture, street art and digital painting.
Open daily until Nov 17, 10am-7pm; free entry. Great Art Space. See event listing.
---
Ongoing: 40 Years of Humanizing Technology
Image via Design Society
In this exhibition, the last 40 years, which witness the so-called 'Digital Revolution,' are examined. This period has sparked a rapid, global dynamic that is known as the Digital Revolution, which has become one of the global challenges for society. While it initially seemed a logical, further development of the Industrial Revolution, over time it came to pervade and digitalize the classic industrial model. Today, as a society, we are facing another paradigm shift with regard to our technology and our relationship to it. From automation to its autonomization, this paradigm shift will not only have an effect on industry, but will also be felt deeply in our everyday lives, forcing us to question our concept of being human.
Until Feb 2020, 10am-7pm (Mon-Fri), 10am-9pm (Sat-Sun); RMB48 early bird, RMB68 presale, RMB119 regular. Sea World Arts and Culture Center. See event listing. Tickets.
---
For more Shenzhen event guides, get them sent directly to your phone (along with restaurant reviews, giveaways and other goodies) by adding 'ThatsShenzhen' on WeChat, liking us on Facebook or subscribing to our weekly newsletter.

If you have an event, upload it to our site through our User Center (see our how-to guide here). It's free, it's easy and it's the best way to get into one of our Event Guides.
[Cover image via @WTA/Instagram, Pexels, promoter, Design Society]