Tens of millions of people were on the move this week as we welcomed in the Year of the Pig. And in what has become somewhat customary in China, we take a look at what everyone was up to over their week-long holiday using data compiled from various governmental agencies as well as private companies.
Here are some crazy statistics to wrap your heads around as the CNY madness begins to cool down.
12.59 Million Air Passenger Trips

Image via Unsplash
From February 4 (Chinese New Year's Eve) to February 10, 12.59 million trips were made by air passengers, according to the Civil Aviation Administration of China (CAAC). About 111,000 flights took off during the seven-day national holiday, with cities like Haikou, Lijiang and Harbin experiencing a massive influx of incoming tourists, according to Xinhua.
12.5 Million Cross-Border Trips

Image via Unsplash
There were over 12 million trips made to and from the Chinese mainland over the course of the Spring Festival holiday. More than 7 million of those trips were made by Chinese residents for reasons such as visiting family and friends and traveling. Hong Kong and Macau were the two most visited places, with Thailand and Japan as the next top destinations.
823 Million Hongbao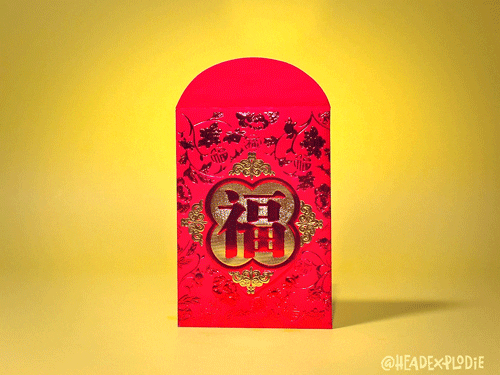 Image via Giphy
Digital hongbao are here to stay. WeChat recorded 823 million hongbao that were sent out over the course of the Lunar New Year holiday, a 7 percent increase in the lovable red packets compared to a year ago. Beijingers took home top honors among Chinese cities for sending and receiving the most festive digital money packets, with Guangzhou and Chongqing as runners-up. Meanwhile, users born in the '90s both sent and received the most hongbao among all age groups.
RMB1.16 Trillion of Online Transactions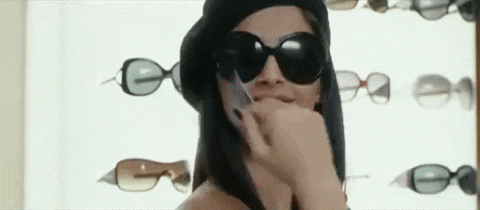 Image via Giphy
China UnionPay, the PRC's first and only bankcard association, recorded an all-time high volume of online transactions by reaching RMB1.16 trillion during Chinese New Year, which represents a 71.4 percent increase from last year's Spring Festival holiday. A news segment aired on CCTV 2 noted a significant spending surge on New Year's Eve dinners, reunion dinners, entertainment, sporting activities and shopping.
60.3 Million Railway Trips

Image via @getlostinchina/Instagram
The tracks were super busy over the Spring Festival holiday, with over 60 million railway trips recorded in China over the seven-day break. Total railway trips are expected to reach 413 million between January 21 and March 1, according to Xinhua.
15.1 Million Hours of Online Reading

Image via Unsplash
The number of hours Tencent users spent reading on the company's popular WeChat Read (微信读书) app surpassed an astounding 15 million. Users from the '90s accounted for 40 percent of total hours, which can only mean one thing: we need to get out more.
RMB5.84 Billion in Box Office Sales

Image via @ramonhh/Weibo
The silver screens were a massive hit in the Chinese mainland as the box office made over RMB1.44 billion on the first day of the Lunar New Year, according to China Daily. Major movie hits like The Wandering Earth and Crazy Alien earned RMB1.94 billion and RMB1.42 billion as of February 10, respectively. Box office sales totaled around RMB5.84 billion during the holiday period.
RMB1.005 Trillion in food, food and more food

Image via @sarasyn/Weibo
China's retail and catering industry brought in RMB1.005 trillion during Chinese New Year. According to the Ministry of Commerce, this is the first time the industry surpassed one trillion in sales volume over the holiday.
963 Million Steps

Image via Unsplash
The number of steps recorded by WeChat's fitness mini-program, Werun, over the course of the Chinese New Year holiday (February 4-9). Within the holiday period, 130 million people registered with WeChat's pedometer logged over 10,000 steps. Tencent noted that February 5, the first day of the Year of the Pig, was when people walked the most while on February 7 everyone seemed to "love their home."
PHOTOS: China's Tourist Spots You're Glad You Avoided Over CNY
[Cover image via @mooglefet/Instagram]