Easter has almost arrived, and with it, a selection of dinner and lunch deals, egg hunts, egg paintings, parties and more! See below for the best holiday events in Shenzhen this year, and get egg-cited for the fun times ahead.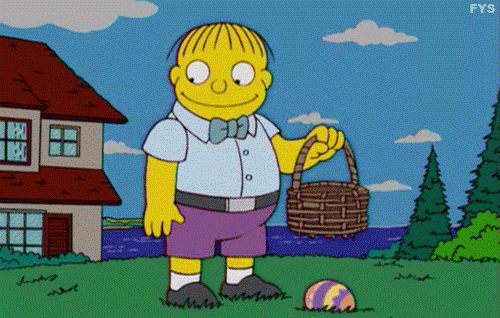 ---
Food

A special holiday-themed menu will be offered from now until the end of the month at Elba, located on the 99th floor of St. Regis Shenzhen. The menu features the creations of chef Giovanni, and will be paired with select house wines. Guests can also enjoy Easter decorations all month in both the restaurant and the rest of the hotel.
Apr 10-30, 6-10pm; RMB788 plus 10 percent service charge plus six percent tax. Elba.

The British pub is again serving up an array of hearty classics on Easter Sunday. The menu involves a lot of flexibility, with choices between honey roast ham and roast rack of lamb, scalloped and mashed potatoes and more. Plenty of Yorkshire pudding, gravy and other sauces will be provided in this savory meal. Also, kids get a discount!
Apr 16, 12-9pm; RMB148 for adults, RMB88 for kids under 10. George & Dragon.
In honor of the holiday, the hotel is offering a lunch buffet (RMB338) at the OPEN restaurant from 12-2.30pm. During that time, kids can join in egg painting and hunting activities, and enjoy a guest appearance from the Easter Bunny. Afterwards, a sweet afternoon tea deal (RMB228) with bunny-shaped treats and cocktails will be available from 2.30-5.30pm in the Lobby Lounge.
Apr 16, 12-5.30pm; RMB228, RMB388. Hilton Shenzhen Shekou Nanhai.
At this seaside family gathering on Easter Day, enjoy a seafood brunch plus some kids' activities: egg painting and 'beach hunting.' The Clown and the Columbia band will be providing the soundtrack to what's sure to be a relaxing morning and afternoon by the sea. Contact the hotel (phone: 8888 6688) for the early bird rate.
Apr 16, 11.30-3pm. RMB388 plus other applicable fees and charges for adults, free for one child with accompanying adult. Sheraton Dameisha Resort.
---
This post is sponsored by:
---
Activities and Parties

Kids can join Snowball the Bunny on a secret Easter mission that involves an egg hunt, egg painting, a 'rabbit garden' and plenty of Polaroid pictures. A French style buffet is included in the price of the ticket, along with complimentary juice, tea and coffee. For an extra fee parents can also indulge themselves with free flow wines.
Apr 16, 11.30-2.30pm; RMB398 for adults (extra RMB198 for free flow wine), RMB199 for kids ages 5-11, free for kids under 5. L' étoile.
Haxnbauer is organizing a fun-filled event for kids. There'll be egg painting, DIY pizza and face painting activities. The house chefs will also whip up a kids' meal tailored for this special occasion. Capacity is limited; To reserve tickets, please contact Miss Lyubov at 182 0767 1377 or Miss Aine at 158 0214 2042.
Apr 16, 3-6pm; RMB100. Haxnbauer.

The '4th Easter Community Party,' co-hosted by our sister magazine Urban Family, offers parents and kids everything from drone workshops to bubble football to family trivia and, of course, an egg hunt. There'll be a buffet from 1-3.15pm, and a lucky draw to finish things off from 4.15-5pm. If all those aren't incentive enough, the proceeds from the event will go to 'Aaron's cause,' helping a local family fundraise for their baby's medical treatment. Pre-booking is advised, find more details here.
Apr 16, 12-5pm, RMB300 for adults, RMB500 for couples, RMB250 for teens from 12-17, RMB125 for kids from 7-12. Residence G Shenzhen.
This isn't your grandparents' (or parents') Easter party. Held the night before Easter, the bash will feature bunny costumes, and not the full-body kind either. The band TAS will be providing the soundtrack for the night, along with special guest saxophonist Tata.
Apr 15, 9pm; free entry. The Terrace Restaurant & Bar.
---
If we missed your Easter event, don't forget to post it to our events page! Find out how to make a post here.
[Photos via Artisan-Chocolatier.fr, A Pumpkin and a Princess, Fanpop.com]