That's Shanghai takes a look at the best nightlife events on this weekend:
---
Dec 27: 100% Hip Hop

Flyer courtesy of Le Baron
Le Baron is open on Thursdays and they're playing hip hop and hip hop only. The good vibes and even better music will get you through the rest of the week and, most importantly, get you ready for all the upcoming New Year's parties.
Dec 27, 10pm, no cover. Le Baron, see event listing.
---
Dec 27: Spectrum


Flyer courtesy of the promoter
Both local favorites and special guests will take to the Dada stage this Thursday. Shake it on the dance floor to the hypnotizing beats of reggae, dubstep, jungle and drum & bass at this mind-bending multi-genre party.
Dec 27, 10pm, no cover. Dada, see event listing.
---
Dec 28: Top 30 Metal Releases 2018 Listening Party

Photo courtesy of Inferno
With 2019 just around the corner, what better way to reminisce about the past year than through metal music. Because in case you missed it, 2018 was actually a badass year in terms of new metal records. Much like that smoking kid in elementary school who showed you his step brother's rad collection of music, Inferno is here to show you the top 30 metal releases of the year.
Dec 28, 7.30pm, no cover. Inferno, see event listing.
---
Dec 28: Barbarism Vol. 11


Flyer courtesy of Ink Sight Group.
The monthly club night for civilized barbarians. BARBARISM is an escape for those who work hard all week and need to experience rawness and real feelings. Expect dancefloor-filling and boundary-pushing pop and hip hop, forgotten classics, familiar vocals in strange new contexts, and songs you never knew you needed. Starts 10pm. Not suitable for viewers under 18. RSVP and table booking recommended.
Dec 28, 10pm, no cover. Le Baron, see event listing.
---
Dec 29: Nova Pre-New Year with Frankyeffe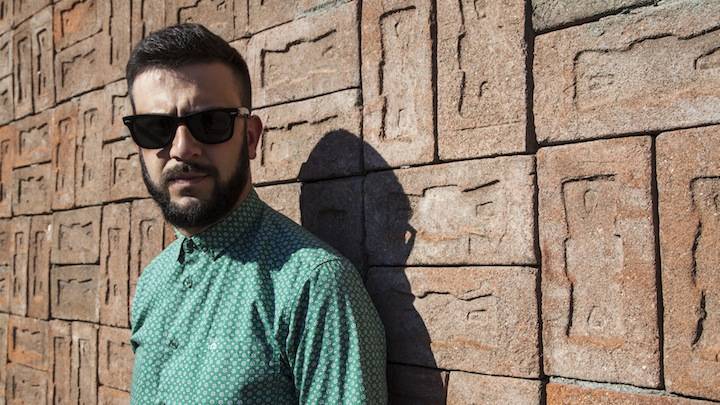 Photo courtesy of 247tickets

For those too impatient to wait for the New Year's festivities to kick off, the creators of NOVA, the monthly premium techno club event, are throwing an extra pre-New Year's party at the brand new King Kong Club. To top it all off, they've invited one of the coolest techno artists on the planet. The Italian DJ and producer Frankyeffe will take you on a space journey with his experimental, adrenaline-packed set.
Dec 29, 9pm, RMB70 pre sale, RMB100 door. KINGKONG Club, see event listing, buy tickets.
---
Dec 29: Me Me Da


Flyer courtesy of the promoter
If you're in the mood for a good old dance party, head down to the Dada dance floor on Saturday. They'll be playing your favorite hip hop classics as well as all the freshest hits all night long. Expect some tunes from dancehall to G house to the many types of bass music as well.

Dec 29, 9pm, no cover. Dada, see event listing.
---
Dec 29: Young Dragon Wokstar Release Party



Flyer courtesy of the promoter

The up-and-coming Chinese American rapper Young Dragon is returning to Shanghai after filming music videos across China and the US. The young artist has garnered praise from both local and international rap communities, and on Saturday he will drop his latest project 'Wokstar' at Le Baron. You don't want miss out on this one.

Dec 29, 10pm, no cover. Le Baron, see event listing.
---
Dec 30: Hotpot with DJ Wordy


Flyer courtesy of the promoter
On the last Sunday of the year, it's time for a hot pot feast; a figurative one, that is. In case you didn't know, DJ Wordy brings a musical 'hot pot' to Le Baron every month. Most of his live sets are pure improvisation, as he gives back to his audience with his crazy imagination and a high level of technicality.
Dec 30, 10pm, no cover. Le Baron, see event listing.
---
For more things to do in Shanghai, check out our Events Section.

Get more Shanghai event guides sent directly to your phone (along with restaurant reviews, giveaways and other goodies) by adding Thats_Shanghai on WeChat, liking us on Facebook or subscribing to our weekly newsletter.

If you have an event, upload it to our site through our User Center. It's free, it's easy and it's the best way to get into one of our Event Guides.