A 13-year-old panda named Xiaoyatou (meaning 'little girl' in Chinese) gave birth to twin male cubs on October 11 at the Chengdu Research Base of Giant Panda Breeding in Sichuan province. The cubs weighed 176.6 grams and 131.4 grams at birth, which are both heavier than the average newborn cub. This was Xiaoyatou's fourth time as a mother as she has given birth to female cubs in 2012 and 2017, and twin male cubs in 2015.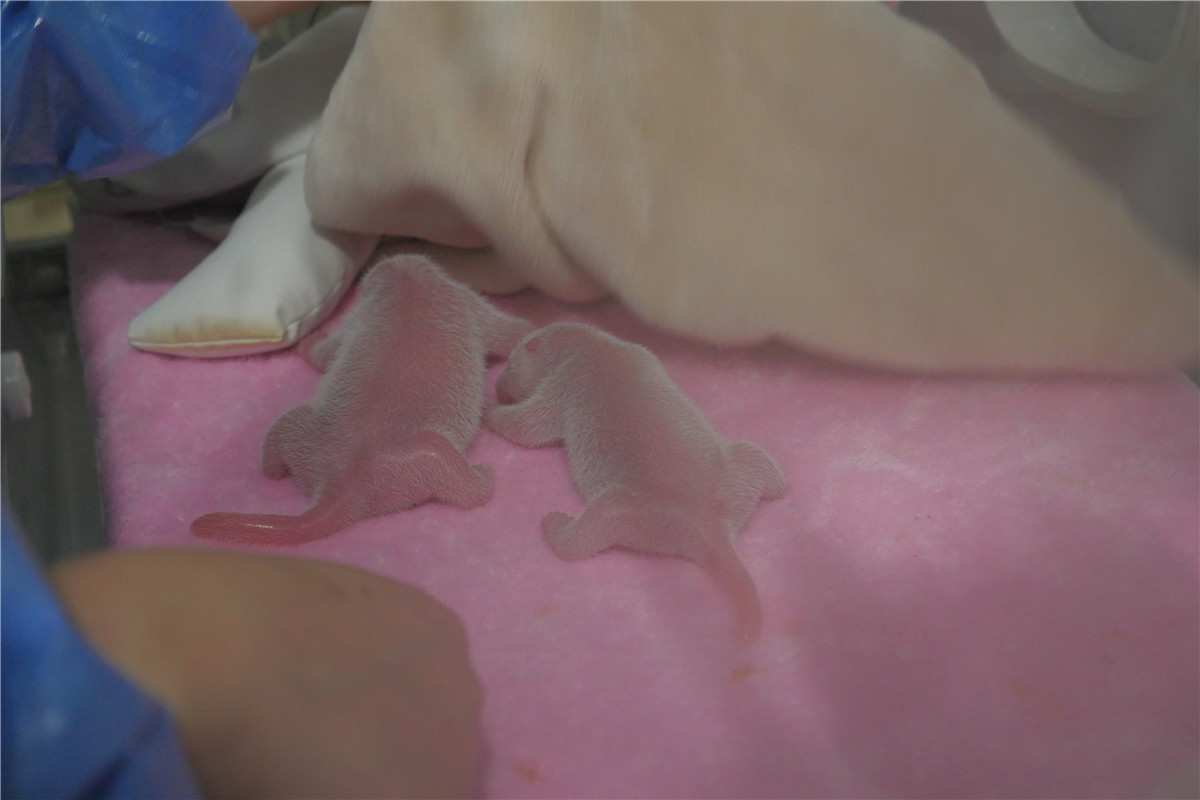 Image via Xinhua

Image via Xinhua
The research base reported that both the mother and cubs are in a stable condition. While panda mothers usually tend to only embrace one of their newborn cubs, Xiaoyatou embraced both cubs and licked them.

Watch the miraculous moment below (VPN off):
Eleven new cubs were born this year at the research base, bringing the number of its captive pandas to 206, base chief Zhang Zhihe stated. According to a release by the State Forestry and Grassland Administration, China has 548 pandas in captivity as of November 2018.
Although some outlets report that pandas are "notoriously hard" to breed, WWF notes that this is a misconception "due to the disappointing reproductive performance of captive animals." Long-term studies of wild panda populations have been shown to have thriving reproductive rates comparable to American black bear populations.
Some other cool panda facts from WWF:
Pandas normally give birth to only one baby at a time

Twins appear to be born more frequently in captivity when artificial insemination is used

A cub is just 1/900th the size of its mother – one of the smallest newborn mammals relative to its mother's size

A panda's average life span in the wild is 14 to 20 years, in captivity they can live up to 30 years
At the end of August, The Guardian reported that Meng Meng, a panda from the Chengdu Research Base of Giant Panda Breeding, who is currently housed at the Berlin Zoo – also gave birth to twins! The birth in Germany was the first time a panda has given birth in a German Zoo. The cubs will be returned to China within four years after they have been weaned.
WATCH: Albino Panda Sighted in Southwest China for Very First Time
[Cover image via Xinhua]