That's Shenzhen takes a look at the best of the weekend:

---
Fri, Sep 3: European Chamber South China Award Gala
The theme of the gala this year is 'Into the Future,' which promises a night of luxury dining, a world-class keynote speaker and award presentations at the Four Seasons Hotel Shenzhen.
Fri Sep 3, 6pm; RMB880-1,280. Four Seasons Hotel Shenzhen. Scan QR code above if you are interested.
---
Fri-Sun, Sep 3-5: Foshan Beer Festival

Be a part of the first Foshan Beer Festival! See more info here.
Fri-Sun Sep 3-5, all day; free entry.
---
Sat, Sep 4: CAGE: Megacity Apathy

Sat Sep 4, 9pm; RMB100-120. Oil. Tickets.

---
Sat, Sep 4: Foodie Meetup @ Bionic Brew

Image via ShenzhenEat
Join them on Saturday night to enjoy some great beers and food with a sharing menu that has something for everyone! If you're new in town or you are flying solo, then don't worry, ShenzhenEat Foodie Meetups have been the start of many a friendship – they're a friendly sort! See the menu here.
Sat Sep 4, 6.30pm; RMB180. Bionic Brew.
---
Sat, Sep 4: NSIC Flea Market

Browse some second hand and vintage items from the local community. Enjoy a guitar performance and folk songs by music enthusiast J.J Bult from the Netherlands.
Sat Sep 4 5.30-8.30pm; free entry. 1st Floor Square, Gateway II, Sea World.

---
Sat, Sep 4: Fix My Sh!t
Are you the kind of person people come to for advice, but can't seem to keep your own life together? Why is it easy to see others' problems but so difficult to fix our own? Why do we make excuses instead of unlocking our potential? Why cant someone else just... Fix my Sh!t? Come this Saturday to join the SZPC discussion on problem solving in your own life.
Sat Sep 4, 2-4pm; free entry. Commune.

---
Sat, Sept 4: Latin Passion Leopard Themed Party
Sat Sep 4, 8.30pm-midnight; RMB199-320. Park Hyatt Hotel.
---
Until Sep 5: China Restaurant Week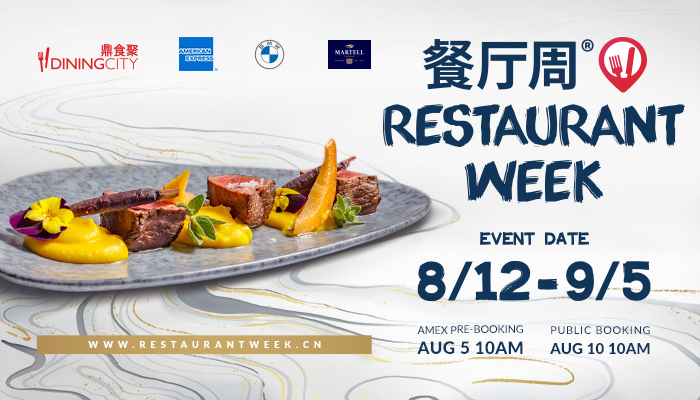 This is a 25-day event happening across 15 cities and more than 600 restaurants across China. Discover Michelin-starred restaurants, dining outlets inside five-star hotels and more popular emerging stars via China Restaurant Week to enjoy mouth-watering culinary delights with menus at valued prices.
Until Sep 5, various times and locations, RMB78-148 lunch, RMB118-298 dinner. Book a restaurant.
---
Until Sep 5: The Attic World Gin Tour

Until Sep 5, 8pm-1.30am; free entry. Park Hyatt Shenzhen.
Looking Ahead
---
Mon, Sep 6: EAT Shenzhen Movie Night

This Monday, Nobody (2021) will be screening. A hilariously clever action flick staring Breaking Bad and Better Call Saul's Bob Odenkirk. He plays a good man who is trying to leave a violent past behind, but movies have taught us for generations that's easier said than done.
Mon, Sep 6, 8.30pm; free entry. Salt & Talk.

---
Until Dec 15: Claude Monet Replicas Exhibit

Image via Shenzhen Look
Replicas of Monet's paintings collected by the Museum of Fine Arts Boston in the United States are on display at Ping An Finance Center. See more info here.
Until Dec 15, 10am-10pm; RMB200. Free Sky, 116/F, Ping An Finance Center.
---
Until Nov 7: Leandro Erlich: The Confines of the Great Void

Like optical illusions and a play on perspective? Sea World Culture & Arts Center is currently showing Leandro Erlich's The Confines of the Great Void which is on until November 7. This is the third stop of the exhibit, with stops in Shanghai and Beijing prior.

Until Nov 7, Monday-Friday (10am-7pm), Saturday-Sunday (10am-9pm); RMB128/person. Sea World Culture and Arts Center.
---
[Cover image via Bionic Brew]