That's Shenzhen takes a look at the best of the weekend:

---
Thu, Aug 26: GBA Technology & Innovation Summit 2021
This will be a perfect opportunity to hear from key industry experts their insights on a range of technology-related matters and sectors.
Through this summit, BritCham Guangdong will establish a platform for tech-related industry members, investors, governments and so forth in the GBA.
Thu Aug 26, 1.5.30pm; free for members, RMB288 nonmember. Renaissance Shenzhen Bay Hotel. Register.
---
Thu, Aug 26: GWAAI @ Oil

This is GWAAI's second Nature Series and their debut at Oil. On deck will be Slade, KeNan and Piro.
Thu Aug 26, 9pm; RMB30-50. Oil. Tickets.
---
Sat, Aug 28: Sip and Paint Brunch Experience

Enjoy a day of relaxation before the school year starts. Ladies come and enjoy this second Sip & Paint Brunch experience which will include music, painting, brunch (with vegan options) and mimosas.
Sat Aug 28, 1-4pm; RMB385. Alla Torre.
---
Sat, Aug 28: Pub Golf Bar Crawl
Join for a round of pub golf around the Futian course. Teeing off at Craft Head at 4pm, they'll be sinking putts at Drip Lab x Mariachi Bowls, Juice Baby, Brass House, Keg Room, La Lupita and The Brew before approaching the green, and partying at Favela!

Sat Aug 28, 4pm; RMB50. various locations. Scan the QR code to join.
---
Sat, Aug 28: ZIP Improv Comedy Show

In addition to Domesticated Humans, a special guest from Shenzhen Stories, Trey Hobbs, will also be performing. Hobbs is a master storyteller, he founded Shenzhen Stories in 2016 in order to give Shenzhen ren an opportunity to come together and share stories with one another. Hear his tale of summer on Saturday!

Sat Aug 28, 8pm; RMB80-100. 2025 Cafe. Tickets.

---
Sat, Aug 14: The Philosophy of Words
There will be a discussion on how words affect humanity and our ability to communicate. The discussion will be based around three basic questions. How do words evolve? How are words understood? How are words perceived visually and literally?
Sat Aug 28, 2-4pm; free entry. The Brew.

---
Sat, Aug 28: InterNations Shenzhen Bay Rooftop Party
InterNations is back with the most amazing venue they've seen so far! The open-air rooftop venue of the Hyde Hotel is ready for this August social. DJ Santi will be on deck, and you'll receive two free drinks on entry, while food will be available a la carte. Don't miss out as there will be lucky draw prizes courtesy of their generous sponsors Bon App, Nogogo, Hanover Coffee, F45, Sailing Whale and Vista Medical Center.
Sat Aug 28, 7-10pm; RMB100 adults, RMB60 kids under 12 early bird price Hyde Hotel. Sign up at internations.org or message David on WeChat: 18516194400.
---
Sat, Aug 28: Pig Roast @ Liberty Brewing Co.

Join Liberty Brewing Co in Dongguan for their fifth annual pig roast and luau. Throw on your best grass skirt and grab yourself a tiki drink! There will be 100 kilograms of 24-hour slow cooked pork and 10 different sides to choose from, plus cold beer and hot tunes from DJ Pete. All proceeds go to sponsoring the Dongguan Bulldog Rugby Club.
Sat Aug 28, 2pm; RMB100 adults, RMB60 kids under 12 early bird price. Liberty Brewing Co.
---
Looking Ahead
Fri, Sep 3: European Chamber South China Award Gala
The theme of the gala this year is 'Into the Future,' which promises a night of luxury dining, a world-class keynote speaker and award presentations at the Four Seasons Hotel Shenzhen.
Fri Sep 3, 6pm; RMB880-1,280. Four Seasons Hotel Shenzhen. Scan QR code above if you are interested.
---
Until Sep 5: China Restaurant Week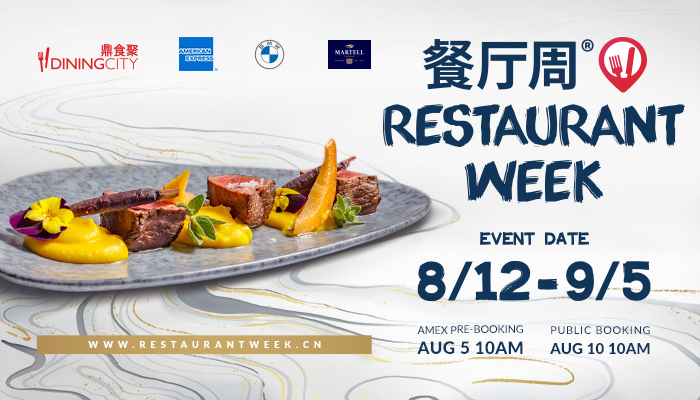 This is a 25-day event happening across 15 cities and more than 600 restaurants across China. Discover Michelin-starred restaurants, dining outlets inside five-star hotels and more popular emerging stars via China Restaurant Week to enjoy mouth-watering culinary delights with menus at valued prices.
Until Sep 5, various times and locations, RMB78-148 lunch, RMB118-298 dinner. Book a restaurant.
---
Until Sep 5: The Attic World Gin Tour

Until Sep 5, 8pm-1.30am; free entry. Park Hyatt Shenzhen.
---
Until Nov 7: Leandro Erlich: The Confines of the Great Void

Like optical illusions and a play on perspective? Sea World Culture & Arts Center is currently showing Leandro Erlich's The Confines of the Great Void which is on until November 7. This is the third stop of the exhibit, with stops in Shanghai and Beijing prior.

Until Nov 7, Monday-Friday (10am-7pm), Saturday-Sunday (10am-9pm); RMB128/person. Sea World Culture and Arts Center.
---
[Cover image via Domesticated Humans]