Craving Chipotle from back home?
Three friends Ellie, Ruby and Lei had always dreamed of opening their own spin on the fast-casual American restaurant here in Shenzhen. A few months ago, they walked past the rental sign for a vacant shop on Shangle Jie and thought, "This is the perfect space, let's do it."
Their restaurant, Fundamental, will be officially opening this weekend on Saturday, June 12. So for those sticking around in the city for the holidays, here's something new to check out!
The shop name Fundamental refers back to the basics of food and letting the ingredients do the talking.
We popped by the soft opening on Wednesday for a sneak preview of the food: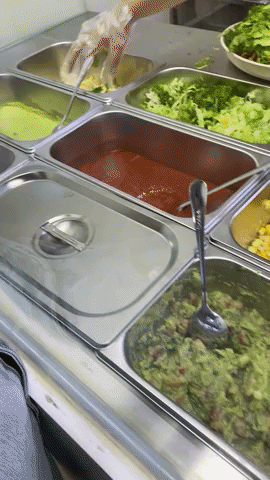 The menu and pricing in the background

Beef quesadilla

Pork nachos
For those unfamiliar, Chipotle is an American fast-casual restaurant that mainly serves Mexican-inspired foods. They've cultivated a huge fan base who love their customizable burrito bowls and have spurred memes like 'Omg I Love Chipotle... Chipotle Is My Life.'
Kris, a Chipotle regular back in the states, commented, "My favorite dish had to be the beef quesadilla. They tasted as good as they looked. I'd definitely order from them again, and I think they are on the right track to being mentioned in the same sentence as Chipotle."
Every month, Fundamental will also spice things up by adding different meats to the menu like Peking duck or orange chicken for an added fusion twist.
---
See listing for Fundamental.

[All images via That's]