That's Shenzhen takes a look at the best of the week:
---
Fri, Jan 10: #WomenUp Female Empowerment Talk III
Success for an entrepreneur seems like a never-ending uphill battle, no one seems to know the struggle more than female entrepreneurs. Female entrepreneurs have to fight social stereotypes, family pressures, gender biases and more just to succeed in business, but still they work hard to turn their dreams into a reality. HIBC has invited three wonderful female founders from Hong Kong, Macao and Shenzhen to share their inspiring stories with you. Scan the QR code on the poster to reserve your spot.
Fri Jan 10, 6.30-9.30pm; RMB98 advance, RMB128 regular. HIBC. See event listing.
---
Fri, Jan 10: SSS Improv Comedy Show
SSS is an improv team that is so improv that their name can be improvised at any time. They are a collection of improvisers from other established groups with years of experience who have decided to come together to create some thing completely new. Improvised if you will. So come out and join them for their first ever show at Mambo!
Fri Jan 10, 8pm; free entry. Mambo. See event listing.
---
Fri, Jan 10: Neun Welten


Image via 247 Tickets
Neun Welten, meaning 'nine worlds' in German, is a German band who primarily incorporate instrumental, acoustic, traditional and dark folk in their music. Their theatrical 2017 album, The Sea I'm Diving In, was described as "vast, elegantly experimental and cool as hell" by Sputnikmusic.
Fri Jan 10, 8.30pm; RMB90 presale, RMB130 at the door. B10 Live. See event listing. Tickets.
---
Fri, Jan 10: Space Station x 咸空气


Image via Showstart
Two bands, Space Station and 咸空气 (Xiankongqi) will be rocking the stage at Hou Live on January 10. Post rock band Space Station hails from Guangzhou and Xiankongqi is from Shenzhen; both were formed in 2014. Xiangkongqi likens their sound to wind blowing from the island: salty, astringent, ignorant and sweet. Both bands will have you swaying to their rhythmic, light melodies all night long.
Fri Jan 10, 8.30-10pm; RMB80 advance, RMB100 regular. Hou Live. See event listing. Tickets.
---
Fri-Sun, Jan 10-12: Notre Dame de Paris


Image via 247 Tickets
Having first enjoyed its Parisian debut in 1998 at the Palais des Congres, the original French production went on to sell out across the world, and was translated into nine different languages. Following the opening of Notre Dame de Paris, the production was noted in the Guinness Book of World Records 2000 for its record success for a musical during its first year. Catch up on what all the buzz is about! The musical will be performed in French with English and Chinese subtitles.
Fri-Sun Jan 10-12, 7.30pm (Fri-Sun)/2pm (Sat-Sun); RMB280-1,280. Shenzhen Poly Theatre. See event listing. Tickets.
---
Sat, Jan 11: #ILoveUnited Fan Event


Image via Manchester United's website
The event invites United fans to watch a live match screening of Manchester United vs Norwich City from Old Trafford at the Greater China Exchange Square (1 Fuhua Yi Lu in Futian). Club legends Bryan Robson and Wes Brown will be in attendance, meeting fans throughout the day and offering their expert insight into the game with pre-match and post-match analysis. Before the live event, fans can also enjoy all-day entertainment in the fan zone located at Coco Park. Everyone can participate in entertainment activities, draws and live competitions organized by the club's official partners.
Sat Jan 11, 10am-10pm; free entry. Coco Park. See event listing.
---
Sat, Jan 11: The Brownie Band


Image via promoters
The Brownie Band is a young Asian fusion pop band from Los Angeles with members from China, Korea and Japan. Formed by guitarist and lead singer Brownie in Los Angeles in 2018, Brownie Band combines jazz, funk, blues and soul. The band's album Julie was produced by well-known Hollywood producer Marc Dold (Celine Dion's official producer). Get ready for a night of electric live music!
Sat Jan 11, 9.30pm; RMB100 advance, RMB120 at the door. Roots House. See event listing. Tickets.
---
Sat-Sun, Jan 11-12: PAW Patrol Live: The Great Pirate Adventure


Image via 247 Tickets
It's Pirate Day in Adventure Bay, and Mayor Goodway is getting ready for a big celebration! But first, Ryder and his team of pirate pups must rescue Cap'n Turbot from a mysterious cavern. When they do, they also discover a secret pirate treasure map! The PAW Patrol set out over land and sea to find the treasure for Mayor Goodway's celebration before Mayor Humdinger finds it first! The pups will need all paws on deck for this pirate adventure, including some help from the newest pup... Tracker! The English showing is on January 12 at 7.30pm.
Sat-Sun Jan 11-12, various times; RMB180-580. Shenzhen Grand Theater. See event listing. Tickets.
---
Until Jan 12: Chicago the Musical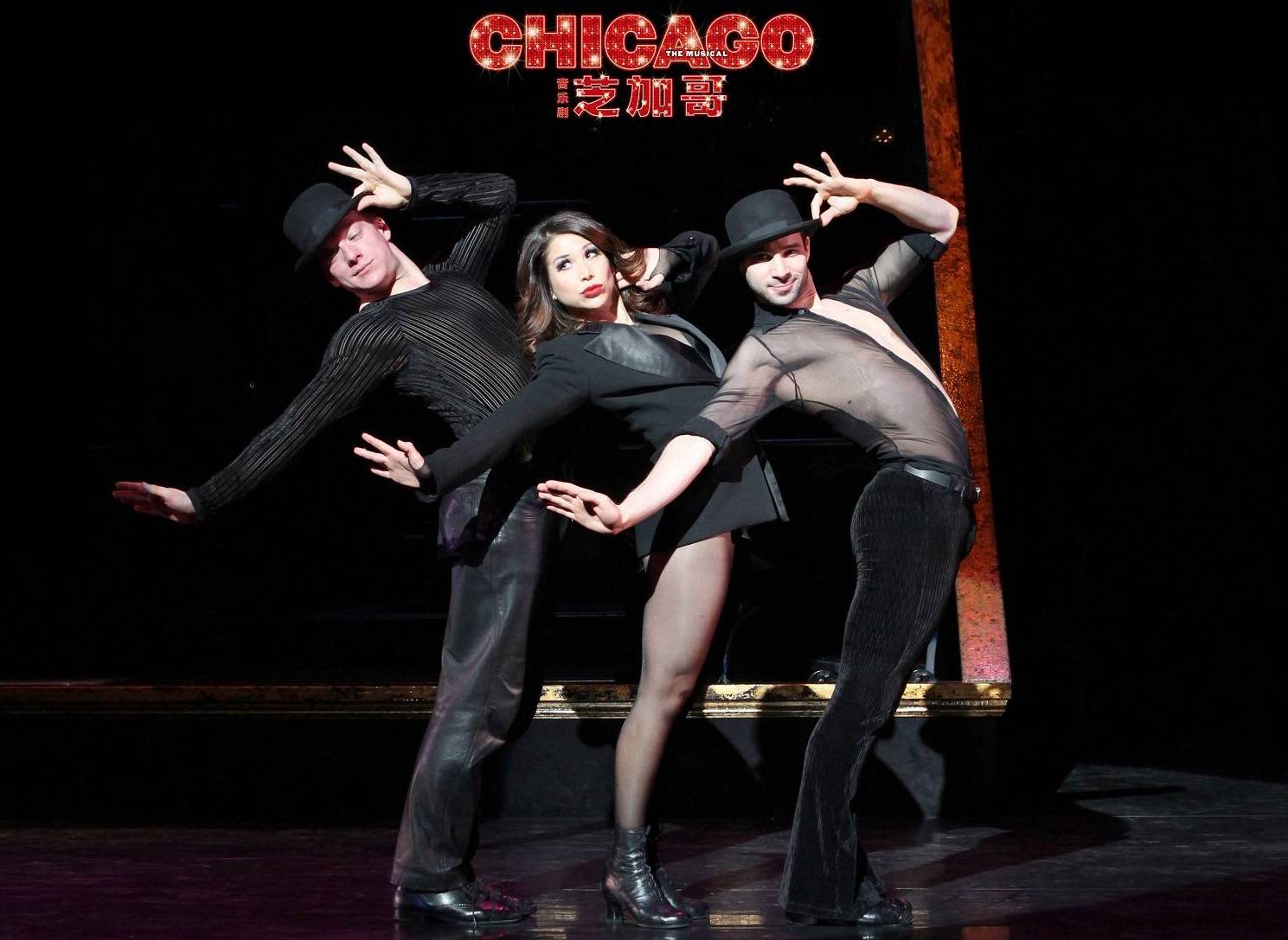 Image via 247 Tickets
The fabulously sordid story of murderesses Roxie Hart and Velma Kelly is coming to Shenzhen this January. Set in the titular city during Prohibition, Chicago is a pitch-black musical satire renowned for its scathing take on media bias and police corruption, plus Bob Fosse's legendary choreography and the addictive jazzy score.
Until Jan 12, 7.30-9.30pm; RMB280-980. Nanshan Cultural and Sports Center. See event listing. Tickets.
---
For more Shenzhen event guides, get them sent directly to your phone (along with restaurant reviews, giveaways and other goodies) by adding 'ThatsShenzhen' on WeChat, liking us on Facebook or subscribing to our weekly newsletter.

If you have an event, upload it to our site through our User Center (see our how-to guide here). It's free, it's easy and it's the best way to get into one of our Event Guides.
[Cover image via Showstart, promoter, Manchester United's website, 247 Tickets]