That's Shenzhen takes a look at the best of the week:
---
Tue, Dec 17: Mindful Christmas Group Counselling Session


Image via Unsplash
Feeling down during the holidays? Feeling lonely by the loss or distance from loved ones? Join a group counselling session with Dr. Emanuele Gatti, a seasoned communication professional, who's helped people for almost 20 years. Compassionate, understanding and humorous, Dr. Gatti is also an internationally certified MBSR instructor and has an MA in mindfulness neuroscience and clinical practice. Scan the QR code in the poster in the event listing to register for this free session.
Tue, Dec 17, 10am-noon; free entry. Nanshan International Cultural Exchange & Service Center. See event listing.
---
Thu, Dec 19: That's Food & Drinks Awards


Image via That's
Our biggest party of the year, this year's awards ceremony will take place on Thursday, December 19 at the rockin' Hard Rock Hotel Shenzhen. Themed 'A Galaxy Far, Far Away,' all the city's movers and shakers will be there (and presumably dressed up as iconic Star Wars characters, like Han Solo, Kylo Ren or the iconic Darth Vader). The event will feature free flow beer, bottomless wine and water, as well as a delightful selection of high-quality edibles provided by the culinary Jedi at Hard Rock Hotel Shenzhen.
Thu Dec 19, 6.30pm; RMB268. Hard Rock Hotel Shenzhen. See event listing. Tickets.
---
Fri, Dec 20: Haruka


Image via @OIL油/WeChat
Haruka is one of the leaders in today's asian techno hinterland. In recent years, he has successfully become one of the most exciting figures due to his difficult-to-copy taste selection and mix creation methods. Each of his sets seems to be a jumbled Tetris game, using an interpretable multidimensional style stitching method to create atmosphere, industry, acid, and psychology into an unpredictable abstract sound matrix.
Fri Dec 20, 10pm-late. RMB70 presale, RMB90 at door. Oil. See event listing. Tickets.
---
Fri-Sun, Dec 20-22: SipStreet Cocktail Festival

The folks behind The Compass Bar, Compass Café and Curator, are at it again with their latest endeavor, SipStreet – Shenzhen's first cocktail-centric festival. For the inaugural edition, SipStreet will bring a selection of southern China's best bar teams and bartenders together for a three-day extravaganza of all things cocktail. Aimed at being 'fun and informative,' SipStreet allows guests to interact with a variety of mixologists defining China's bar scene, and of course, taste a diverse range of cocktails, drink creations and craft food.
Fri-Sun, Dec 20-22, various times; RMB150 regular. One Avenue. See event listing. Tickets.
---
Until Dec 25: The World of Marc Chagall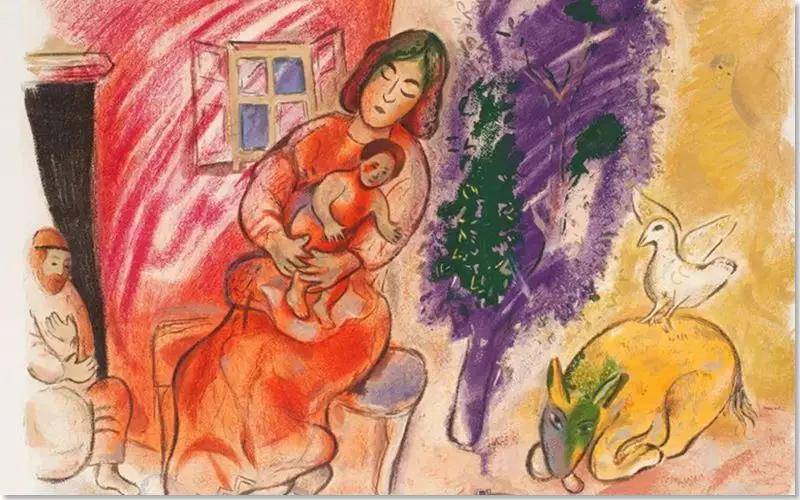 Image via 247 Tickets
Marc Chagall (1887-1985), a talented artist in the history of modern painting, is known for his cubist geometric abstract composition style, heavy ink colors and use of fantasy surrealism. The theme of this exhibition explores Chagall's depiction of love and incorporates immersive interactive areas that will lead guests to a comprehensive understanding of Chagall's artistic choices.
Daily until Dec 25, 10am-9.30pm; RMB100 standard. Yealife. See event listing. Tickets.
---
Until Feb 29: OCT-Loft Creative Festival


Image via @深圳华侨城创意文化园/WeChat
The 2019 OCT-Loft Creative Festival is currently held at Hall C2, North District of Shenzhen OCT Creative Culture Park. The theme of the exhibition is Fun Palace, and it focuses on our current technological life and its relationship with social identity. The role of people as 'questioners' are emphasized to stimulate discussions surrounding the topic. The festival is divided into three sections: the main exhibition, the playground and a question area. Sixteen groups of local and international artists have been invited to display 17 art works including different installations which include audiovisual elements, photography and much more.
Until Feb 29 2020, 10am-6pm (closed on Mon); free entry. C2 Space. See event listing.
---
For more Shenzhen event guides, get them sent directly to your phone (along with restaurant reviews, giveaways and other goodies) by adding 'ThatsShenzhen' on WeChat, liking us on Facebook or subscribing to our weekly newsletter.

If you have an event, upload it to our site through our User Center (see our how-to guide here). It's free, it's easy and it's the best way to get into one of our Event Guides.
[Cover image via Unsplash, 247 Tickets, That's, Unsplash]