That's Shenzhen takes a look at the best events of the month:
---
Dec 4-8: Evita the Musical


Image via Showstart
With more than 20 major awards, the original Broadway and West End production of Tim Rice and Andrew Lloyd Webber's iconic musical Evita embarks on an international tour this year, directed by legendary Broadway director Hal Prince. Evita charts the story of Eva Peron, the second wife of Argentine dictator Juan Peron, from her humble beginnings to the extraordinary wealth, power and status that ultimately led her to be heralded as the 'spiritual leader of the nation' by the Argentine people. Featuring some of the most loved songs in musical theater, including 'Don't Cry for Me Argentina,' 'On This Night of a Thousand Stars,' 'Oh What A Circus,' 'You Must Love Me' and 'Another Suitcase in Another Hall,' this is one show you do not want to miss.
Wed-Sun Dec 4-8, 7.30pm-9.30pm; RMB380-RMB1,280. Shenzhen Grand Theater. See event listing. Tickets.
---
Dec 7: DYGL China Tour 2019


Image via 247 Tickets
DYGL (pronounced 'day-glo') is an indie rock band from Tokyo, Japan. The group formed in 2012 when they were just students, studying at Meiji Gakuin University. In 2015, they self-released their first EP through audiocassette and online formats, which managed to draw the attention of music lovers from all around the world. The youthful four-piece emulate a British sound and have recorded most of their music in New York. They've also worked with Albert Hammond Jr. (guitarist of The Strokes). Get ready to experience an unforgettable night, rocking out with DYGL live.
Sat Dec 7, 2pm; RMB150 presale, RMB180 at the door. Hou Live. See event listing. Tickets.
---
Dec 7: Captivating Santa Run
The Captivating Santa Run will take place on Saturday, December 7, in collaboration with Shenzhen Charity Federation. Meeting point is the Central Park of Fishing Harbor (which is the park across the road from Emily's Cafe). Tickets are RMB150 for adults and RMB100 for children 12 years old or under and include a Santa hat, souvenir T-shirt and Santa gift for registered children. For more details please click here.
Sat Dec 7, 8am; RMB100 children, RMB150 adults. Park across from Emily's Cafe. See event listing.
---
Dec 7-8: M.I.C. Presents: Cinderella


Image courtesy of promoter
M.I.C. presents Rodgers and Hammerstein's Cinderella: a musical masterpiece that brings a classic fairytale to life. Don't miss your chance to see this English showcase event this Christmas. 'Made in China' (M.I.C.) is a brand spanking new community showcasing group in Shenzhen. Founded by three expats (Rob Beck, Katie Fogarty and Jen Smith), the group is a family-friendly showcase group in collaboration with DL English. With an extensive backstage team and an acclaimed cast including young performers, expats and locals, this show is set to be perfect family fun! You'll be swept away by belting Broadway belles, outrageously funny ugly step-sisters and their very own Prince Charming.
Sat-Sun Dec 7-8, 7pm (Sat-Sun), 3pm (Sun); RMB60 child, RMB100 adult. International School of Nanshan Shenzhen (ISNS). See event listing. Tickets.
---
Dec 7-8: Mission: Shenzhen Ultimate Frisbee Hat Tournament


Image via Unsplash
The Shenzhen Ultimate Players Association will be hosting its first two-day, seven-a-side ultimate Frisbee hat tournament on December 7-8. It will be played on one of the best grass fields in Shenzhen located at the famed Mission Hills in Longhua district. The theme of the tournament is spy vs. spy and the spies are: 007, Austin Powers, Archer, Ethan Hunt, Jack Bauer, Jason Bourne, Nikita and Solid Snake. Join the WeChat group for regular updates (ID: SZUltimate) and to register for this event.
Sat-Sun Dec 7-8, all day; RMB150. Bromsgrove Mission Hills. See event listing.
---
Dec 7-8: EPAM FinTech Hackathon


Image via Pexels

EPAM works with established banks, financial services institutions and fintech startups to drive innovative thinking. Join their third annual hackathon and explore ideas on new ways to bank, invest or enable the under-serviced to access financial support. In 24 hours, you will build a mini-program or app prototype related to one of the proposed challenges. If you haven't been to a hackathon before, do not worry, the event is open to enthusiastic developers, designers and creative people with ideas. Team up in a group of five, meet with industry experts and pitch your ideas all while enjoying free snacks, coffee, refreshments, meals and recreational facilities. Email hackathon_cn@epam.com for more info.
Sat-Sun Dec 7-8, 9am-5pm. Easy Work. See event listing.
---
Dec 14: MKW Bash at the Bay II


Image courtesy of promoter
Middle Kingdom Wrestling returns to Shenzhen on December 14 for MKW Bash at the Bay II! Featuring the best of the best Chinese and international pro wrestlers, including Michael Su, Zombie Dragon, Zeda Zhang, Ray Lyn and Nuwakote Tiger (all members of an elite group known as 'The Stable'), this bash of bodies is guaranteed to be a memorable evening! Eight jam-packed matches will be featured on the card, including singles men's and women's, tag team and multi-man matches. The event will be headlined by a match between MKW world champion Michael Su who will be defending against the unpredictable and undefeated challenger Zombie Dragon! This will be a classic main event pro wrestling match on Chinese soil. Add WeChat ID: mkwrestling for more information and tickets.
Sat Dec 14, 6pm; RMB80-180. Superface. See event listing. Tickets.
---
Dec 14: Caspian China Tour 2019

Image via Showstart
New Noise is proud to end this year with an eight-date China tour for American post rock band Caspian, who will be presenting work from their upcoming album. Through passionate songwriting, the band carves through the darkness and allows all to be bathed in light. Even when the band is at their heaviest, there are still feelings of peace and catharsis that hang in the air. Caspian transcend post rock norms to create some unique music that is emotive, well-written and utterly enthralling.
Sat Dec 14, 8.30pm; RMB120 presale. B10 Live. See event listing. Tickets.
---
Dec 15: Richard Clayderman


Image via Showstart
Clayderman's distinctive style has earned him superstar status all over the world. He has recorded over 1,300 melodies and clocked up a massive worldwide sales record of approximately 150 million as of 2006 (this number is presumably higher now). Come out to hear this distinguished 'prince of piano' while he's in town.
Sun Dec 15, 8pm; RMB836-1,311. Shenzhen Concert Hall. See event listing. Tickets.
---
Dec 19: That's Food & Drinks Awards


Image via That's
Our biggest party of the year, this year's awards ceremony will take place on Thursday, December 19 at the rockin' Hard Rock Hotel Shenzhen. Themed 'A Galaxy Far, Far Away,' all the city's movers and shakers will be there (and presumably dressed up as iconic Star Wars characters, like Han Solo, Kylo Ren or the iconic Darth Vader). The event will feature free flow beer, bottomless wine and water, as well as a delightful selection of high-quality edibles provided by the culinary Jedi at Hard Rock Hotel Shenzhen.
Thu Dec 19, 6.30pm; RMB268. Hard Rock Hotel Shenzhen. See event listing. Tickets.
---
Until Dec 25: The World of Marc Chagall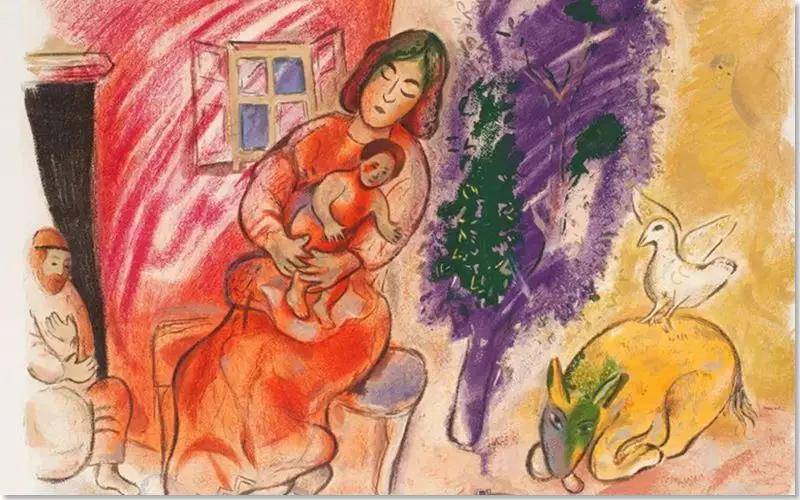 Image via 247 Tickets
Marc Chagall (1887-1985), a talented artist in the history of modern painting, is known for his cubist geometric abstract composition style, heavy ink colors and use of fantasy surrealism. The theme of this exhibition explores Chagall's depiction of love and incorporates immersive interactive areas that will lead guests to a comprehensive understanding of Chagall's artistic choices.
Daily until Dec 25, 10am-9.30pm; RMB100 standard. Yealife. See event listing. Tickets.
---
Every Tue and Thu: Shenzhen Dragons: Rugby Practice


Image courtesy of organizers
The Shenzhen Dragons were founded in 2008 and have been a mainstay of the rugby circuit in South China and Shenzhen. The club has both a men's and women's team, who train weekly on Tuesday and Thursday, play full contact matches and compete in the best tournaments in the region. The Dragons do their best to foster the social aspect with both playing and non-playing members through dinner and drink socials, as well as group gym sessions and even martial art classes. This friendly and lively bunch are always open to welcoming newcomers, regardless of age, ability, experience, or background. Training sessions work on various aspects of rugby with touch sessions and technical drills. All training sessions are RMB50 per person and are free for first-timers.
Every Tue and Thu, 8.30-10.30pm; RMB50. Zhonghang Shahe Field. See event listing.
---
For more Shenzhen event guides, get them sent directly to your phone (along with restaurant reviews, giveaways and other goodies) by adding 'ThatsShenzhen' on WeChat, liking us on Facebook or subscribing to our weekly newsletter.

If you have an event, upload it to our site through our User Center (see our how-to guide here). It's free, it's easy and it's the best way to get into one of our Event Guides.
[Cover image via That's, promoters, 247 Tickets]