That's Shenzhen takes a look at the best of the week:
---
Tue, Aug 20: Beijing Bikini Watermelon Championship

Round three! Come bust out your sexiest Beijing bikini tomorrow with Yi Tang Tap Room and Jing-A Brewing! We don't actually want to see your belly, but you should definitely come celebrate Jing-A's fantastic brew – Jing A Beijing Bikini Watermelon Wheat Beer – tomorrow at Yi Tang Tap Room's Luohu branch. Think you can devour watermelon at an ungodly speed? You'll be pleased to know that this (otherwise useless) talent can be put to the test during our watermelon-eating championship. Additionally, watermelon-balloon-blowing contests and a 'pick out the seed' challenge will put your competitive edge to the test. And, of course, epic prizes will be awarded to those who reign supreme, including awesome Jing-A Beijing bikini T-shirts, beer belly fanny packs, rounds of beer and more!
Tue Aug 20, 8-10pm; RMB38. Yi Tang Tap Room. See event listing. Tickets.
---
Wed, Aug 21: Book Exchange Library


Image via Unsplash
Come check out all the new donations the Book Exchange has received! This is Shenzhen's biggest expat library, with around 800 English and 200 Chinese and other foreign language books. Run by volunteers and hosted at a community center, it is free and open to the public. Drop by anytime during the event, make a quick book run or hang out for hours; it's up to you! There is no cover charge or need to bring a book — although donations are always welcome.
Wed Aug 21, 7-9pm; free entry. Shuiwei Community Service Center. See event listing.
---
Wed, Aug 21: Alpha Wolf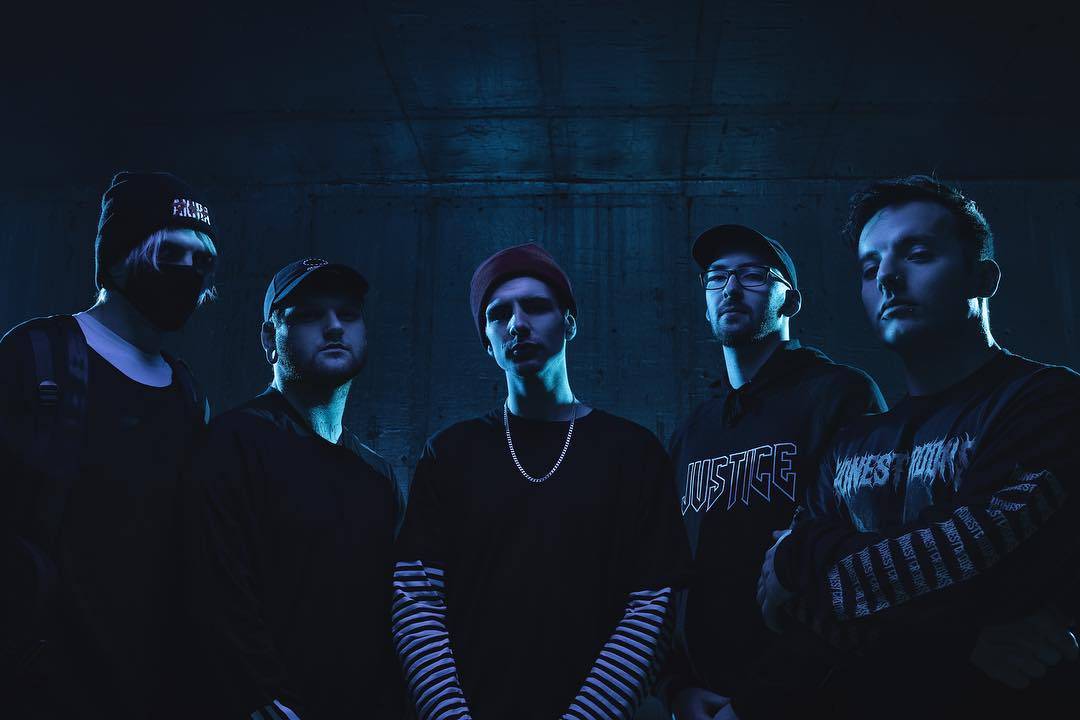 Image via 247 Tickets
Staying true to their name, this Australian nu-metalcore band make music that embodies the piercing looks and spine-tingling spirit of wolves. Alpha Wolf have released their new EP back in April and they're ready to put on a bold show for the fans. Their sound can be described as a mix of heavy riffs of deathcore contemporaries paired with the groove of the current wave of nu-metal bands. Get ready for a hair-raising night of live music.

Wed Aug 21, 8.30pm; RMB120 presale, RMB160 at the door. B10 Live. See event listing. Tickets.
---
Fri, Aug 23: Colin Phils

Image via Showstart
Colin Phils' second to last stop on their 21-city China tour is Shenzhen! The American post-rock quartet formed in South Korea in 2013. The band self-released their first album titled Right at Home in June 2014 and subsequently embarked on a large tour throughout China in 2016. This year, the band released an acoustic version of their song 'Don Cabs' and have been busy recording their fourth full-length album.
Fri Aug 23, 8pm; RMB80 presale, RMB100 at the door. Hou Live. See event listing. Tickets.
---
Until Aug 24: Balinese Cuisine Festival

Image courtesy of Shangri-La Hotel, Shenzhen
Mr. Irwanto, a Balinese guest chef, along with sous-chef Mr. Deni, is bringing an authentic taste of Bali to Coffee Garden at the Shangri-La Hotel, Shenzhen. Savor Balinese classics like ayam betutu (baked chicken wrapped with banana leaf), Balinese roasted suckling pig and klepon. In addition, on August 24, every Balinese Cuisine Festival attendee will have a chance to win wonderful prizes in a lucky draw, such as a four-night stay in Bali (including round-trip airline tickets), a two-night stay at a Shangri-La hotel, special Balinese snacks and more. Will you be the lucky one?
Until Aug 24, various times; RMB408 per person (Sun-Thu), RMB488 per person (Fri-Sat). Shangri-La Hotel Shenzhen. See event listing.
---
Sat-Sun, Aug 24-25: Samajam: Kids Show 2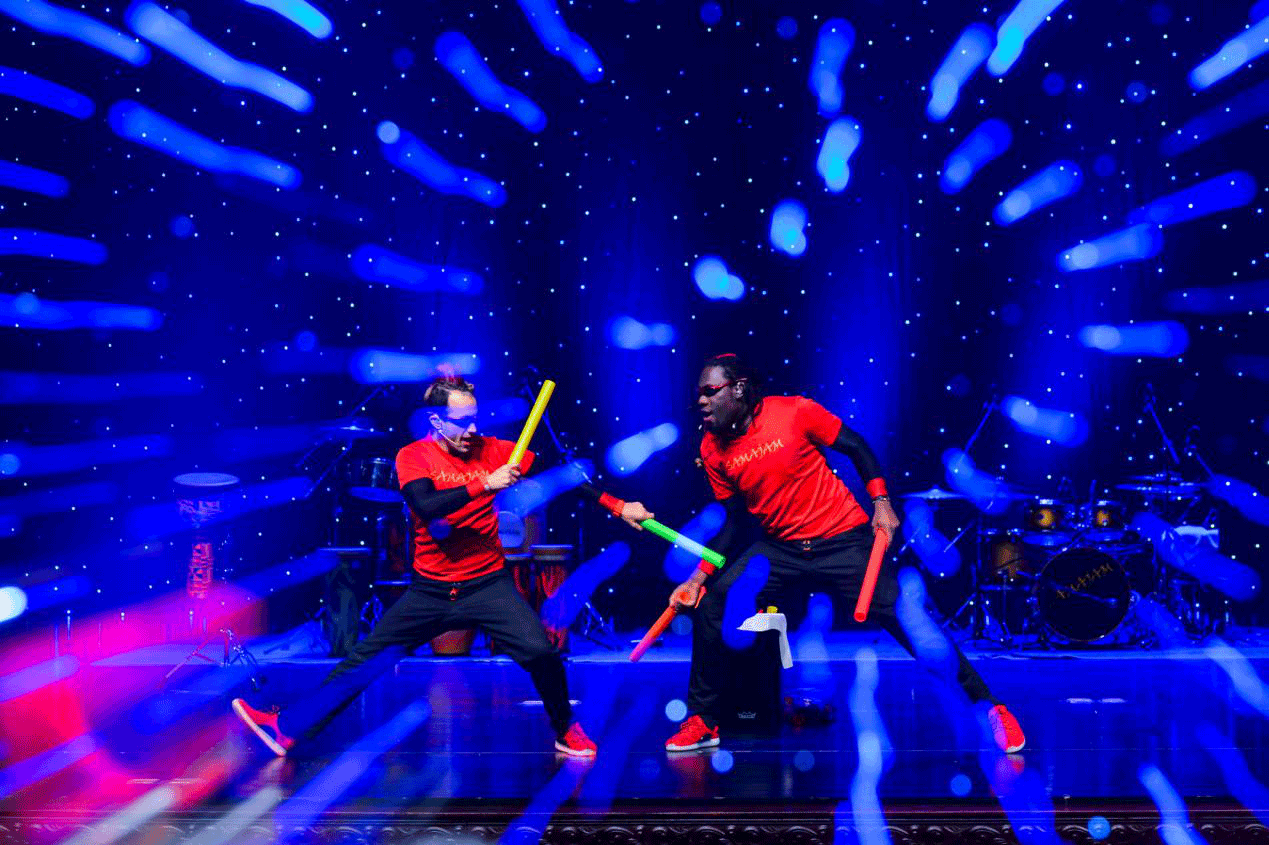 Image via 247 Tickets
Samajam is back in Shenzhen for its third show this year! Bring the little ones or the whole family and discover the joy of music in this rhythmic interactive show. Attendees will be given a bag full of percussion instruments and will learn and perform music led by Samajam artists. At this neat concert, the audience become the musicians!
Sat-Sun Aug 24-25, 10.30am, 3.30pm; RMB180-380. MixC World Theater. See event listing. Tickets.
---
Until Sept 15: Pokémon Exhibition: Detective Pikachu


Image via 247 Tickets
Get ready to catch all your favorite Pokémon characters brought to life in this exciting exhibition! From Mewtwo to Bulbasaur, immerse yourself into everything Pokémon. The exhibition boasts a number of scenes from the recent Pokémon Detective Pikachu movie, as well as interactive camera equipment and set replicas. You can snuggle in the arms of an 3.5-meter, oversized Snorlax or ride the fuzzy Pikachu train, which is perfect for the little ones! As the infamous N would say, "Make your wonderful dream a reality, it will become your truth."
Until Sept 15, 10am-7pm; RMB88-128. Sea World Culture and Arts Center. See event listing. Tickets.
---
Until Nov 10: Rong Design Exhibition: SunMao

Image via Design Society
SunMao is in its sixth year of the Rong Design Exhibition. Rong in Chinese means 'melting' – the idea is that by deconstructing traditional crafts, Rong designers can turn them into contemporary designs. Every year there is a focus on one traditional Chinese craft material. Past materials include bamboo, silk, mud, copper and paper, while this year the focus will be on joints, a traditional Chinese method to connect wood. This technique can be applied to large structures, such as buildings and bridges, yet also to smaller objects like furniture and windows. Ancient Chinese craftsmen used advanced wooden joints to complete complex three-dimensional structures.
Until Nov 10, 10am-10pm (Sun-Thu), 10am-10.30pm (Fri-Sat); free entry. Sea World Culture and Arts Center. See event listing.
---
For more Shenzhen event guides, get them sent directly to your phone (along with restaurant reviews, giveaways and other goodies) by adding 'ThatsShenzhen' on WeChat, liking us on Facebook or subscribing to our weekly newsletter.

If you have an event, upload it to our site through our User Center (see our how-to guide here). It's free, it's easy and it's the best way to get into one of our Event Guides.