That's Shenzhen takes a look at the best of the week:
---
Tue, May 14: SilentSpeech

Come on down to Hou Live next Tuesday to be captivated by the impressionable tunes of Indie rock band SilentSpeech. With their first EP City Bird in tow, the Beijing-based band hit the road for their first-ever tour, stretching across seven music-happy cities. After completing the first leg of their tour in Shanghai, Hangzhou and at a highly praised appearance at Midi Festival, the band are coming down south this weekend with shows in Nanjing, Wuhan, Guangzhou and Shenzhen. For those who love indie rock and '90s alternative rock, this is a show you won't want to miss!

Tue May 14, 8.30pm; RMB80 presale, RMB100 at the door. Hou Live. See event listing. Tickets.

---
Tue, May 14: Xpats' Trivia Night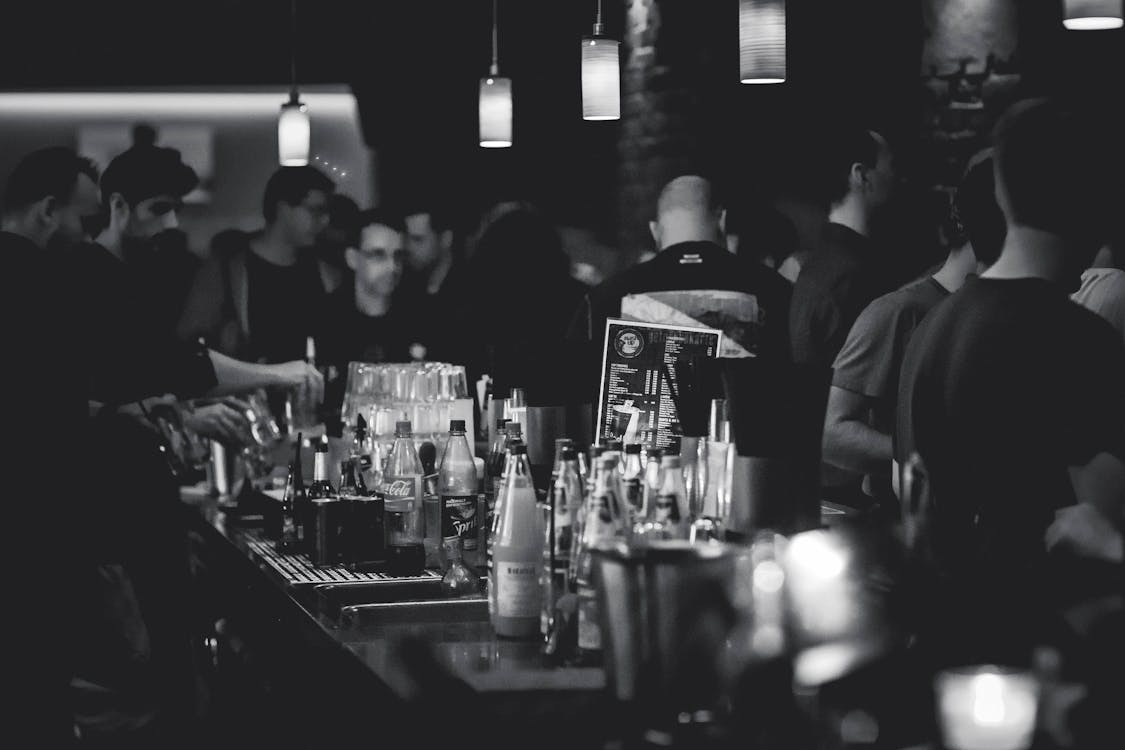 Image via Pexels

Want to test the limits of that 'useless' knowledge occupying a wee bit of brain space? Then join this fun trivia night on Tuesday at Xpats, hosted by trivia masters Gary and Kevin. Questions of the night will cover topics such as music, movies and general knowledge, with prizes including, but not limited to, RMB500 in vouchers for Xpats Bar & Grill.

Tue May 14, 8pm; free entry. Xpats Bar & Grill. See event listing.

---
Fri-Sun May 17-19: The 6th Tomorrow Festival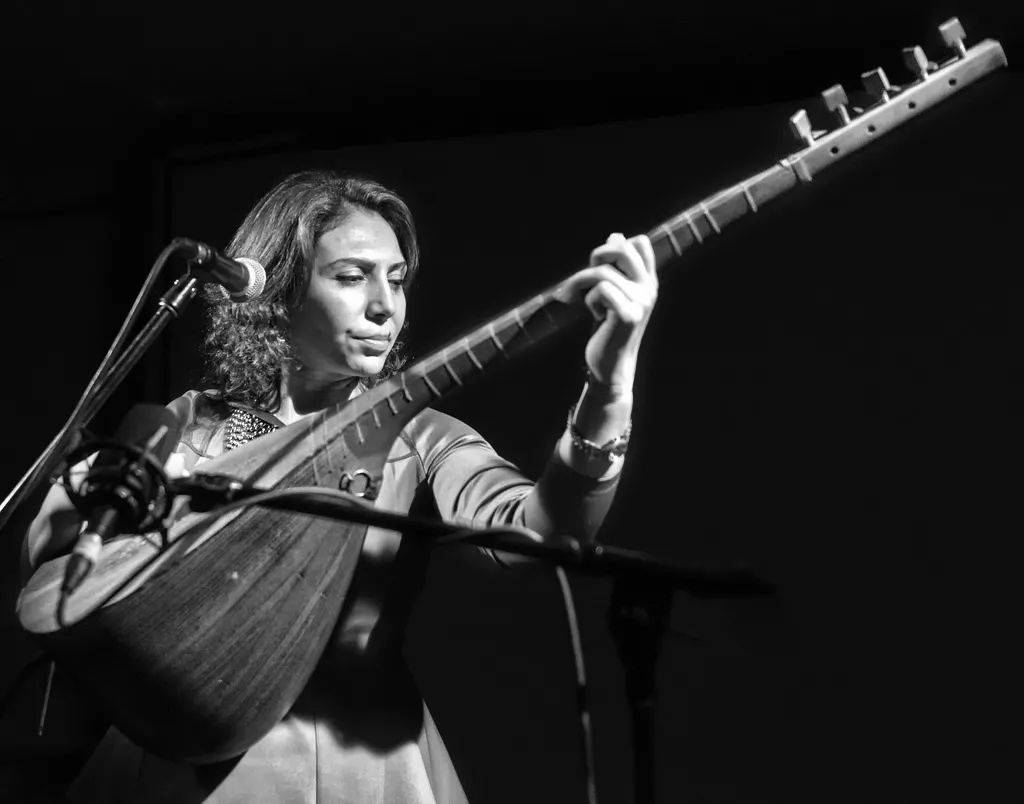 Image via 247 Tickets

This weekend, you can catch a variety of live music performances, talks and film screenings at the 6th Tomorrow Festival at B10. Musicians from Georgia, Germany, Japan and China will descend upon the venue for evening shows from Friday to Sunday, dialing up a litany of tunes. On Saturday, Hisham Mayet will be speaking on the history of Sublime Frequencies, a label that documents obscure showings in the music world, from Eastern psyche pop to Sahel post folk (we said obscure).
Fri-Sun May 17-19, various times; RMB180 presale, RMB230 at the door. B10 Live. See event listing. Tickets.

---
Sat, May 18: Pecha Kucha Night
On May 18, PechaKucha Night will be held at Vanke Grassland Music Fair. Come and listen to the bright ideas of international guest speakers and discover their original artworks while enjoying delicious food and wine. You won't want to miss it.
Sat May 18, 7.30-9.30pm. Vanke Design Commune. See event listing.
---
Sun, May 19: The Armagh Rhymers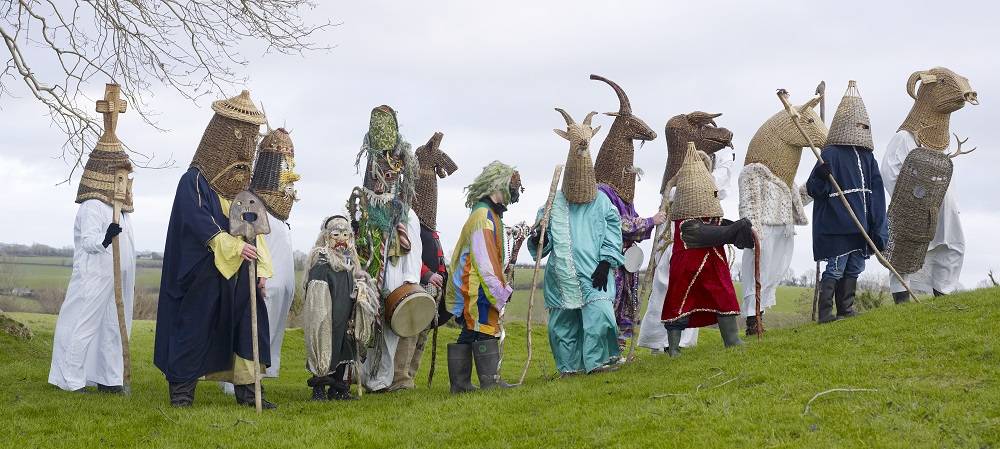 Image via 247 Tickets

Hailing from Ireland, this celebrated traditional theater ensemble throws on highly distinctive costumes and captivates audiences with music, storytelling and drama. Geared for children aged 3 to 12 years old, let the youngins experience a show that's both entertaining and educational.

Sun May 19, shows at 3pm and 8pm; RMB100-580. Huaxia Art Center. See event listing. Tickets.

---
Tue-Sun Till May 25: Marc Riboud's China (Exhibition)

Image via event organizers

Marc Riboud's portraits offer viewers an insight into the changes that have taken place in China over the past half-century. One of France's greatest photographers, Riboud first ventured to China in 1957 and continued to visit regularly until his last trip to Shanghai in 2010. Mesmerized by the country's age-old civilization and vast and diverse landscapes, he has explored how Chinese people have lived since the founding of the PRC. This series of 36 photographs traces the history of China over more than 50 years and is a testament to Riboud's fondness for the country, and for Asia as a whole.

Tue-Sun until May 25, 10am-5pm; free entry. Luohu Art Museum. See event listing.
---
Tue-Sun Until May 26: Naïveté | Graffiti Dictionary by Shui Zhenji

Image via event organizer

Love paintings and sculptures? Sure you do. Saunter on over to Great Art Space to check out Naivete | Graffiti Dictionary, an exhibition by Henan-based artist Shui Zhenji. This is Shui's first solo exhibition in South China where she's featuring a compilation of paintings and sculptures she's made over the past two years.
Tue-Sun until May 26; free entry. Great Art Space. See event listing.
---
Daily May 11-June 10: Oriental Echo – Gao Yang Solo Exhibition

Image via event organizer

Swing through Great Art Space in Futian district to check out Gao Yang's first solo exhibition, which features a collection of his edgy works from the past decade. Born in Inner Mongolia, Gao studied painting during his youth under the tutelage of a famous artist. Since then, he has produced a range of stunning oil paintings that are rich in color and boast a meticulous attention to detail.

Daily May 11-June 10, 10am-7pm; free entry. Great Art Space. See event listing.
---
Daily until June 30: Southeast Asia Food Festival at Market Cafe

Image via Hyatt Regency Shenzhen Airport
When we think of glorious gastronomic creations, Southeast Asian cuisine usually comes to mind. The Market Cafe at Hyatt Regency Shenzhen Airport is clearly thinking along the same wavelength, inviting two famous chefs to bring the unique and tropical style of classic Singaporean, Malaysian and Thai cuisine. Come and feast on delicious food while enjoying folk dances and tea performances.

Daily until June 30, 5.30-9.30pm; RMB298 plus 15% service charge and tax. Market Cafe, Hyatt Regency Shenzhen Airport. See event listing.

---
For more things to do in Shenzhen, check out our Events Section.
For more Shenzhen event guides, get them sent directly to your phone (along with restaurant reviews, giveaways and other goodies) by adding ThatsShenzhen on WeChat, liking us on Facebook or subscribing to our weekly newsletter.
If you have an event, upload it to our site through our User Center. It's free, it's easy and it's the best way to get into one of our Event Guides (See our how-to guide here).
[Cover image via event organizers, 247 Tickets, 247 Tickets]