That's Shanghai takes a look at the best events of the week:
---
Jan 11: Philippines Quiz
Flyer courtesy of promoter

A Philippines-themed quiz covering music, film, geography, history and all things Pinoy. RMB150 gets you entry to the quiz along with a burger or pizza plus two drinks, as well as happy hour all night. The quiz will be followed by the Philippines vs China in the Asian Cup on the big screen, so you can cheer the Azkals on to glory!
Jan 11, 7.30pm, RMB150 with food and two drinks. Camel Sports Bar and Kitchen, see event listing, buy tickets.

---
Jan 11: Rejjie Snow


Flyer courtesy of Facebook
Irish rapper and producer Rejjie Snow is comin' through on a ticket tacked by Vice. And it's FREE. Studying film and design on an athletic scholarship got him through a year at Savannah College of Art and Design, before he dropped out to focus on his music. Looks like it has paid off, as earlier this year, he released his first full-length album Dear Annie, a funky, jazzy hip hop gem. Head on over to Vice to score your ticket now.

Jan 11, 8pm, no cover. Bandai Namco Shanghai Base, see event listing.
---
Jan 11: Overly Understated

Flyer courtesy of Comedy UN
Laugh your way into the weekend with another set from Comedy UN. They're trialing a monthly Friday feature of local funny men and women, starting with a strong line-up of Ben Frank, Evan Eames, Gene George, Emily Gant and headliner Adam Hopkins.
Jan 11, 8.30pm, RMB50 pre-sale, RMB70 door, RMB170 for group of four. Comedy UN, see event listing.
---
Jan 11: Drum Clap


Flyer courtesy of the promoter

Blasting tunes from everywhere and for everyone, Drum Clap is a genre unspecific dance experience in a dark room. The electrifying night at Dada will be filled with everything from African acid, Middle East disco, CityPop, Canto-disco, rave tracks, old-fashioned house music, shiny electro and sleazy boogie-funk, so wear your best dance pants 'cause it's goin' down.
Jan 11, 10pm, no cover. Dada, see event listing.
---
Jan 11: Hospitality Shanghai

Flyer courtesy of the promoter
With this massive party and impressive line up, Sweatshop is celebrating 20 years of bringing world-class drum and bass acts to the forefront. Iconic veterans such as Danny Byrd and Logistic will take to the stage, supported by a formidable local crew including Arkaik, Fractale and Siesta.

Jan 11, 10pm, RMB140 pre-sale, RMB180 door. Arkham, see event listing.
---
Jan 11-13: The Physics Show

Photo courtesy of The Physics Show
Got kids? Love science? Well, this is the show for you! Professional physics demonstrator David Maiullo is the man behind the ultra-fascinating off-Broadway show that combines the fun of science in a riveting performance. He goes over all sorts of different experiments that demonstrate just how incredible our world is – think motion, momentum, energy, sound waves and more. According to Eric Krebs, the show's producer, That Physics Show is "a cross between Stomp and Blue Man Group with a little Bubble Show thrown in." So that's pretty cool!
Jan 11-13, various times, RMB180-480. ET Space, see event listing, buy tickets.

---
Jan 12: Reol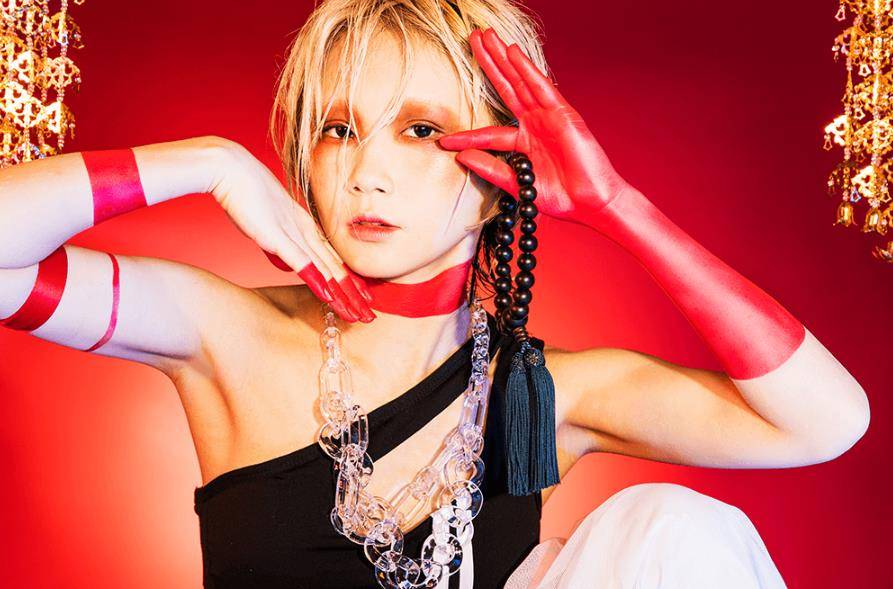 Photo courtesy of 247tickets

This vocalist, lyricist and star extraordinaire has made some of the the best EDM to come out of Japan in years, so prepare yourself for a unique, artistic and eclectic afternoon... They're switching things up with a 3pm show. Bridging genres and constantly inverting expectations and norms, this promises to be a Reol thriller.

Jan 12, 3pm, RMB480 pre-sale, RMB580 door. Modern Sky Lab, see event listing, buy tickets.
---
Jan 12: Buzz Brass 'History Of Music'


Photo courtesy of 247tickets

These five brass masters tell a story that spans decades in a theatrical oddessey, exploring the the development of Western music from pre-historic times to the modern day. It's comedic, educational and, if nothing else, original. The show has been performed more than 600 times in three different languages, so it's safe to say it is bringing something special to the table.
Jan 12, 10.30am, 3.30pm, 7.30pm, RMB180. 1862 Theatre, see event listing, buy tickets.
---
Jan 12: Twink


Photo courtesy of 247tickets
The pioneer of English psychedelic music is coming to Shanghai in celebration of the 50th anniversary of his iconic first solo LP Think Pink. Expect some serious trippy oddity and support from Round Eye, Loft Beach and Aming.

Jan 12, 8pm, RMB120 pre-sale, RMB150 door. Yuyintang Park, see event listing, buy tickets.
---
Jan 12: The Zebbler Encanti Experience

Photo courtesy of 247tickets
'ZEE' is an audiovisual collaboration between American video artist Zebbler and Spanish electronic music producer Encanti. The combination of heavy psychedelic bass music and mapped visuals on three custom winged projection screens creates a fantasy world ripe for escapism.
Jan 12, 9pm, RMB100 pre-sale, RMB120 door. Lofas, see event listing, buy tickets.

---
Jan 13: Peach Illusion, Appendix, Pale Ail and A Hidden Trace


Flyer courtesy of the promoter
While they may have met at Xiamen University, O.o and C.c of Peach Illusion put together their first album an ocean apart. The release of their first self-titled EP is a bedroom dream-pop gem, wrote, recorded and mixed while one was in Singapore and the other Shanghai. With two new band members, they're upping their funk game for a show with A Hidden Trace, Appendix and Pale Ail.

Jan 13, 8.30pm, RMB80 pre-sale, RMB100 door, RMB60 student. Yuyintang, see event listing.
---
Until Jan 13: Gone With the Wind the Musical

Photo courtesy of 247tickets
Set during the American Civil War, this romantic epic for the ages is at heart the coming-of-age story of a young woman. With its twists and turns, fabulous costumes, vivid characters and heart-wrenching musical numbers, this American masterpiece is not to be missed.
Until Jan 13, 2.30pm and 7.30pm, RMB80-1,080. Shanghai Culture Square Theater, see event listing, buy tickets.
---
Jan 15: Red Dog Screening


Flyer courtesy of the promoter
The Australian Consulate is teaming up with The Pearl to bring you Red Dog, the legendary true story of a canine companion who brought a disparate community together in the outback. They'll be running their burger deal all night, where RMB88 gets you a bite and a brew, so trot on through for this pawsome movie experience.

Jan 15, 7.30pm, no cover. The Pearl, see event listing.
---
For more things to do in Shanghai, check out our Events Section.

Get more Shanghai event guides sent directly to your phone (along with restaurant reviews, giveaways and other goodies) by adding Thats_Shanghai on WeChat, liking us on Facebook or subscribing to our weekly newsletter.

If you have an event, upload it to our site through our User Center. It's free, it's easy and it's the best way to get into one of our Event Guides.