That's Shanghai takes a look at the best live gigs and nightlife events on this weekend:
---
Jan 3: On

Flyer courtesy of the promoter
Werkout Project is a group based in Shanghai that is formed by artists from all around the world who focus on music and video. On Thursday they will showcase their talent at Dada. 'ON' is all about old and new house, techno, breakbeat and acid house.
Jan 3, 9pm, no cover. Dada, see event listing.
---
Jan 3: 100% Hip Hop


Flyer courtesy of Le Baron
Le Baron is open on Thursdays and they're playing hip hop and hip hop only. The good vibes and even better music will help you get through the rest of the week and fuel you up for the weekend.

Jan 3, 10pm, no cover. Le Baron, see event listing.
---
Jan 3: Drums with Lina K

Flyer courtesy of Celia
Lina K takes over the Celia Stage every Thursday night. The charismatic DJ's sets are full of energy and mesmerizing techno tunes. Refusing to confrorm to anything mainstream or commercial, her mission is to play the very best tracks that will keep you on the dance floor all night long.

Jan 3, 12am, no cover. Celia Club, see event listing.
---
Jan 4: CHAI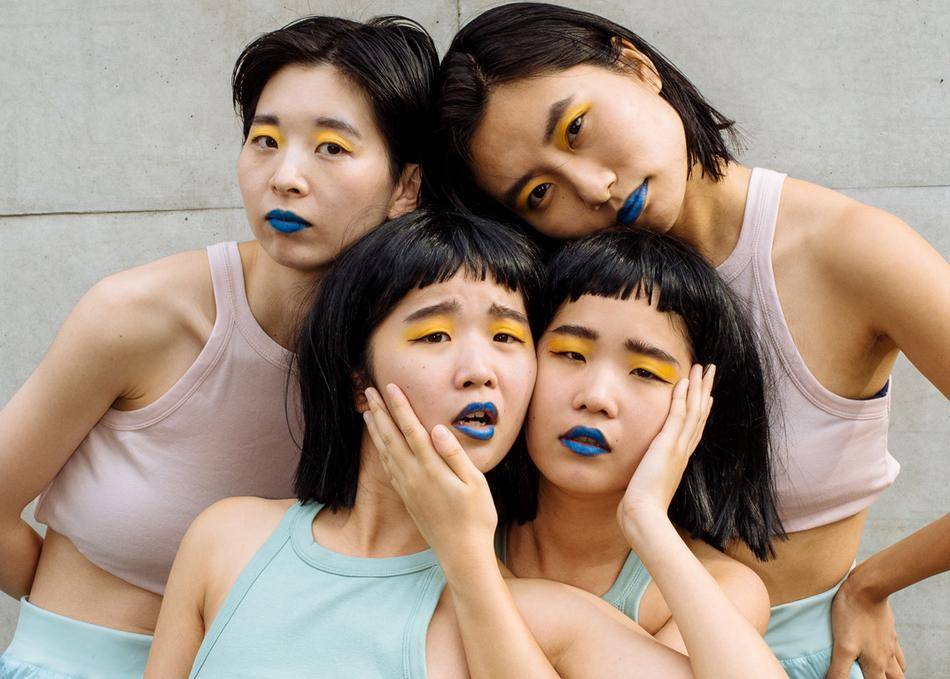 Photo courtesy of 247tickets

This eccentric Japanese girl group are on a quest to re-define kawaii with their unconventional style and female-empowering lyrics. By combining elements from Basement Jaxx, the Gorillaz, CSS and Tom Tom Club, they succeed in creating something truly unique. Smashing beauty standards and having fun while doing it, these fearless girls will be taking Shanghai by storm on their first ever China tour.
Jan 4, 9pm, RMB150 pre-sale, RMB220 door. Modern Sky Lab, see event listing, buy tickets.
---
Jan 4: Joe Nice

Flyer courtesy of the promoter
This American dubstep ambassador has performed in 44 countries across six continents, and on Friday he'll be conquering Shanghai with his heavy-weight sound. A veteran in the North American dubstep scene, he uses only dubplates on turntables to create an authentic and raw sound that CD's or laptops can't produce.

Jan 4, 9pm, RMB60. Dada, see event listing.

---
Jan 4: Dark Night: ep. 3

Photo courtesy of the promoter
With two dance floors, five guest DJ's and even a lucky draw, The Mansion is calling all party animals for an all-nighter this Friday. The entrance fee includes five drinks, and you can also bring your own booze to keep you going until 5am.

Jan 4, 10pm, RMB100, includes five drinks. The Mansion, see event listing.
---
Jan 5: Jenny FTS


Flyer courtesy of the promoter
After her debut in 2013, Jenny FTS quickly became one of the best female DJ's in South Korea. Having recently opened her own venue in Seoul, she is also dedicating her time to helping young local artists who do not have a place to showcase their music. Lucky for everyone in Shanghai, the fiercely talented DJ is bringing her fresh and unique sound to Le Baron this weekend.
Jan 5, 10pm, no cover. Le Baron, see event listing.
---
Jan 5: LTJ Bukem

Photo courtesy of the promoter
Bringin' the drum and bass all the way from the UK, this jazzy Jeff is a legendary producer. He trained as a classical pianist as a teenager and has transformed his skills into a name-making craft, running his own club overseas with a record label to boot.
Jan 5, 10pm, cover TBA. Dada, see event listing.
---
For more things to do in Shanghai, check out our Events Section.

Get more Shanghai event guides sent directly to your phone (along with restaurant reviews, giveaways and other goodies) by adding Thats_Shanghai on WeChat, liking us on Facebook or subscribing to our weekly newsletter.

If you have an event, upload it to our site through our User Center. It's free, it's easy and it's the best way to get into one of our Event Guides.