Tap That App is a monthly segment where we feature an app our editors think is cool.
You're a foreigner in a foreign land with a not-so-familiar language, which means finding your way around town (as a newcomer, anyway) can be a daunting task. In the age of mobile map apps, you may think getting lost in a major city is impossible; but in China, the digital map game's biggest players, Baidu Maps and Amap, have little – if any – English or pinyin. Enter: Lost Laowai, a map app that aims to help you navigate China – from the nation's biggest cities to the smallest backwater towns in Gansu (or Qinghai, or Inner Mongolia, or wherever you find yourself).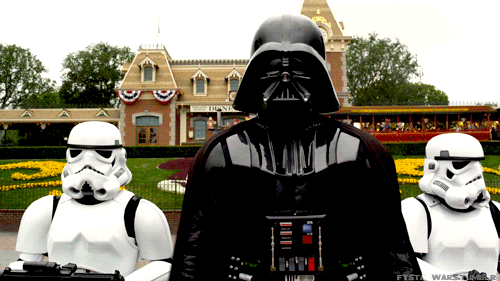 Where the hell are we? Image via Giphy
The app is the creation of Jason Stine, who first arrived in China back in 2010 from San Diego, California. After spending some time in Shanghai, Stine eventually ended up in Shenzhen, and, in 2016, came up with the idea for the Lost Laowai app.
A self-professed lover of maps, Stine completed the code for the first version of his bilingual digital map in March 2017 and, in his own words, it was a "super shitty" website. Since he first debuted his laowai-friendly map online, Stine has continued to refine the program and – based on our usage of Lost Laowai over several months – we are reasonably impressed with the new app.
While there are some minor aspects of the program we found frustrating (for example: the physical back button on our Huawei P10 does not work in the app and we must instead use the in-app return icon), Lost Laowai is a helpful tool for those with limited Chinese language and reading skills. We also found the program more up to date than Google Maps, likely thanks to the fact Lost Laowai is based on Amap – one of China's most popular map apps.

Screengrab via Jason Stine

One feature of Lost Laowai we find particularly useful is the ability to get English-language directions, which include bus, subway and train routes. So go, get out there and try out your city's bus system – unless you live in Guangzhou, where the buses have a bad history of cockroach infestations…
Lost Laowai is available for iOS and Android devices.

For more Tap that App, click here.
[Cover image via Jason Stine, Pixabay; compiled by Matthew Bossons]