You know when you go out for a steak and drink with friends (or by yourself, we don't judge) and after a couple hours of indulging the bill arrives to kill your fun-buzz with the realization you owe RMB700 (or RMB1,500 if you're at Morton's)? We know that feeling and it sucks. If only there were a place to stuff your face full of high-quality meat and crush Long Island iced teas on the cheap...
Introducing (again, because they kick a*s) Ginstar, the greatest restaurant in Guangzhou you've never been to. Boasting an excellent-value menu (in comparison to quality), this 2-year-old eatery and booze house is a temple to the almighty 'American-style, slow-roasted Angus beef.'
They also give you a free pint of beer if you present your taxi receipt, which is a first in the city (as far as we know anyway).
For those of you that have been, you know how awesome the place and its food and beverage offerings are – but this article isn't for you. The next several hundred words are dedicated to those who have never been to Ginstar.
The best place to start, when trying to describe 'The Gin' to people, is probably with the food. Its menu boasts five burger offerings, seven quality cuts of imported Australian steak and nine delightful thin-crust pizza-pies, in addition to several varieties of pasta.
If you're anything like us and are easily overwhelmed by too many choices, we are going to do a quick rundown of our favorite dishes:
The Bacon Mushroom Cheese Burger
Arguably the best burger deal in town, Ginstar delivers a beast with their bacon mushroom cheese burger (RMB52). Wedged between a classic-style sesame seed bun is 150 grams of top-shelf Australian Angus beef topped with bacon, mushrooms, cheese, lettuce, tomatoes and onions. It's filling – and that's even before you dive into the French fries.
If the aforementioned burger sounds like it's not enough, then double up and order the double cheese burger (RMB69) – which includes all the standard fixings, as well as (as the name suggests) an extra 150-gram beef patty.
Slow-cooked Angus Steak
Cooked to your desired rareness, this steak is one of Ginstar's strongest points. When we visit, we go for rare – which arrives soft and packed full of flavor.
Alongside your slab of meat, you can expect steamed veggies and gravy, as well as your choice of fries or pasta. The best part about this meal choice? It's only RMB79 for a 250-gram portion or RMB138 for a 400-gram serving. No joke, it's bang for your buck.
The Pizza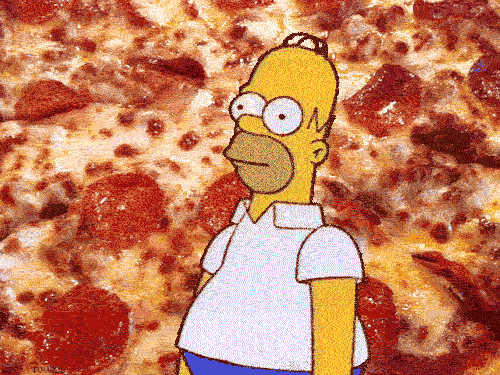 Although Ginstar doesn't openly brag about its pizzas, they do deserve a nod – in particular the garlic chicken pizza. For RMB48, you can sink your teeth into a 12-inch, thin-crust disc topped with cheese (obviously), garlic chicken and onions. Simple, yet delicious. We also suggest sampling the Texas beef pie, which is pictured below.
For most of us, food is only half the game when we head out for an evening and the good folks at Ginstar know that, which is why they also offer a noble selection of wine, beer and spirits for you to wet the proverbial whistle. We could go really deep on this one, but instead we are going to skim over the best specials to give you an idea of the deals available.
In addition to an assortment of bottled beers, including 1664 Blanc and Vedett Extra White (both RMB30), Ginstar sells three-liter towers of Tiger for RMB128 and Heineken for RMB188 – both of which include an appetizer. Find us a cheaper tower of beer at a Western-style establishment and we'll give you a pat on the back.
If liquor is more your style, then Ginstar's spirt combos will be right up your alley. For RMB288, you can enjoy a bottle of Jack Daniels, four cans of Cola, peanuts and French fries. For RMB399, you can enjoy a similar deal, instead featuring Grey Goose and a liter of orange juice, and for RMB450 you can snag yourself a bottle of Hendricks gin and four cans of tonic water.
There is also a noteworthy wine list for those of our readers that don't dabble with beer or spirits.
Ideal days for visiting? Well, any day honestly, particularly considering the above-mentioned prices. If you are super indecisive and somehow need help picking a day to visit, consider the following:
1. There is live music from Thursday to Sunday.
2. Thursday is ladies' night and, you guessed it, ladies drink for free.
3. Every Saturday there is a super-special food and drink promotion. The deal alternates between the following: RMB100 for a burger and free-flow beer and cocktails for three hours and RMB150 for a steak and all-you-can-drink beer, wine or cocktails.
4. Teachers can enjoy Sunday-funday all day at Ginstar – which means for RMB100 you can enjoy bottomless draft beer and house cocktails (when will these deals stop!?).
5. Looking for a place to celebrate your birthday? Look no further than Ginstar, where you will receive a free tower of Tiger and a two-pound cheese cake when you make a reservation for five or more people.
For a list of daily specials, see the poster below:
And with that, we're out. See ya there folks!