A blade was found in a disposable diaper recently when a mother in Weifang, Shandong was changing for her two-year-old daughter.
The blade, 10 centimeters long and 2 centimeters wide, looks like a part of a large knife and was most likely in the diaper when at the time of purchase.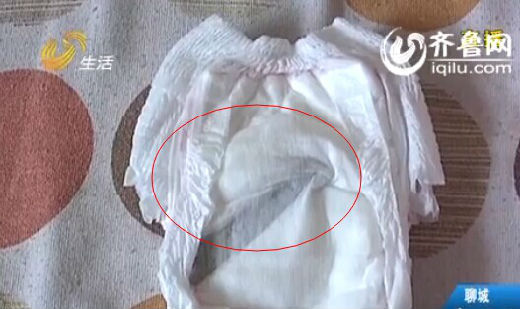 The mother did not notice the blade until her daughter complained about a "cutting sensation" after the change. Fortunately, the child was not hurt.