According to recent data published by the Ministry of Finance, China's lottery sector turned over approximately RMB511 billion in 2018.
While that's a whole lot of kuai, RMB2.5 billion of lottery winnings were never collected by lottery ticket buyers, the Paper reported. Even more startling is the fact that this year's figure is a 47.8% increase compared with uncollected winnings in 2017 – RMB1.7 billion. It's not exactly clear why there was a nearly 50% rise in unclaimed winnings.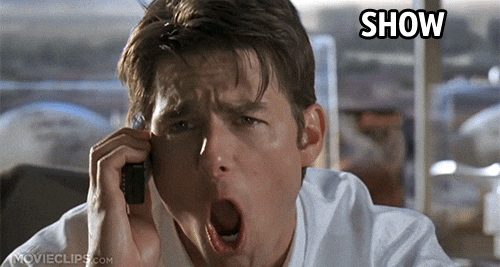 Image via Giphy
Hunan led all provinces with the most unclaimed lottery prize money, which accumulated to RMB760 million in 2018. Guangdong and Jiangsu followed with RMB175 million and RMB142 million, respectively.
The news naturally left many wondering where this whopping amount of prize money went. According to lottery management regulations, unclaimed lottery earnings are relinquished to the provincial financial department to supplement the public welfare fund. In total, the PRC brought in RMB133.9 billion from lottery sales (which includes unclaimed prize money) for public welfare spending in 2018.
So, how on earth do lottery prizes go unclaimed? One of the reasons is that lotto players don't follow up on all the possible prizes. Lottery expert Brett Jacobson told CNN in a 2017 article that ticket holders often don't realize that they've won secondary prizes. (These prizes are for tickets that have some but not all of the jackpot numbers.) On the bright side, at least those winnings go towards a good cause.
Launched in 1987, the China Welfare Lottery is a state lottery that offers scratch tickets, Union Lotto (think bingo) and other lottery games. The lottery's proceeds are divided into winnings, operation expenses and the public welfare fund; last year, about one-fifth of total proceeds were allotted to the public welfare sector.
Winners of the China Welfare Lottery, no matter what lottery games they partake in, are given 60 days to collect the prize before it's forfeited. Personal information, according to regulations, must be protected by lottery-running organizations, and jackpot winners are allowed to take protective measures such as wearing a mask and makeup.
READ MORE: Monkey Man Wins RMB264 Million Lottery in Guangxi

[Cover image by Ryan Gandolfo/That's]