If you've had a chance to ride the metro in Japan, you would detect a stark contrast to its Chinese counterpart (for starters, the decibel level in carriages). With self-awareness slowly on the rise among Chinese citizens, Kunming subway passengers who have suffered tumults of loud cellphone conversations, videos or music have had enough.
Acting on passengers' complaints, Yunnan's capital city plans to ban noises caused by loud conversations and electronic devices in the city's metro cars.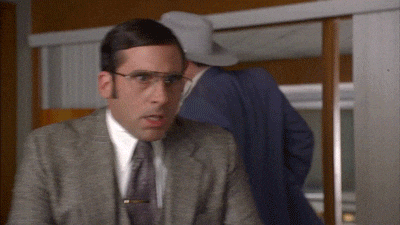 Brick would not fair well on a Chinese metro. Image via Giphy

The Kunming Transportation Bureau is currently seeking public opinion on an amendment to its code of conduct for subway passengers, which includes the loud noise ban, until September 5. If passengers are found violating the new regulations, they may face an administrative penalty. The amendment, however, does not specify what penalties will be inflicted.

READ MORE: Goth Girl Prevented From Riding the Guangzhou Metro
If the proposed changes are approved, Kunming will become one of the few Chinese cities to regulate subway passenger noise levels.
In May, Beijing also updated their rules for metro riders, prohibiting loud conversations, playing musical instruments or using loudspeakers when listening to music and the like. Gansu's capital city of Lanzhou also barred such behaviors from passengers when its first metro line opened in June.
In response to the noise ban, transportation expert Xu Kangming told Beijing Youth Newspaper that the key lies in "publicizing these rules and making passengers aware of the effect these behaviors cause on others."

One thing the Kunming Transportation Bureau may also want to consider banning – live chicken slaughters in metro stations.

READ MORE: Elderly Man Forces Woman to Give up Her Seat on China Metro
[Cover image: screegrab via Giphy]