Hot on Taobao is a monthly segment where we feature a product from Taobao our editors think is cool.
Valentine's Day is the perfect opportunity to show your loved one how much you care (more importantly, do you have a choice?). But that doesn't mean you can't have some fun, right?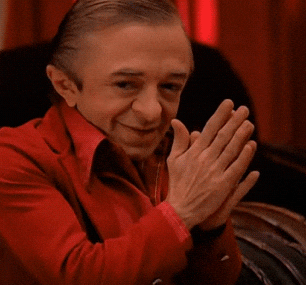 Image via Giphy
This month for Hot on Taobao we picked out a Valentine's-themed gift you ought to consider surprising your special someone with. Marketed along the lines of 'Fake iPhone Creative Spoof Valentine's Day Gift,' this product arrives in a neatly packaged iPhone box. Once opened, however, you'll only find Ferrero Rocher chocolates or 'Durox' condoms.
The seller offers several different options, with all the various iPhone model and color boxes, as well as your choice between the chocolate and condoms. The gag gift ranges from RMB21.8-63.7 depending on which option you buy.
While Taobao is generally viewed as mighty and powerful because of its limitless inventory and original products, which have been known to range from Boeing cargo jets to 'goodnight texts,' JD.com actually has the upper hand with a nearly identical product. One advantage of JD.com's version of the spoof gift is that it includes a phony iPhone receipt AND fapiao (well played, JD).

Image via JD.com
Regardless of which site you purchase from, it's bound to make someone laugh... or cry ("But Karen, it was just a joke…"). Speaking frankly, if fake condoms packaged inside a fake iPhone box don't show your partner that you're the one, then maybe it's time you begin seeing other people.
The Fake iPhone XS creative spoof Valentine's day gift can be purchased for RMB21-68 on Taobao or RMB46-89 on JD.com.
Click here for more Hot on Taobao.
[Cover image via Taobao]