Since 2012, Hunan pig farmer Huang Denim has been putting to the test one of the world's great questions: Can pigs fly?
Based in Ningxiang County just outside of Changsha, Huang has been wowing (or scaring) crowds of nearby locals and tourists from further afield with this annual unusual spectacle.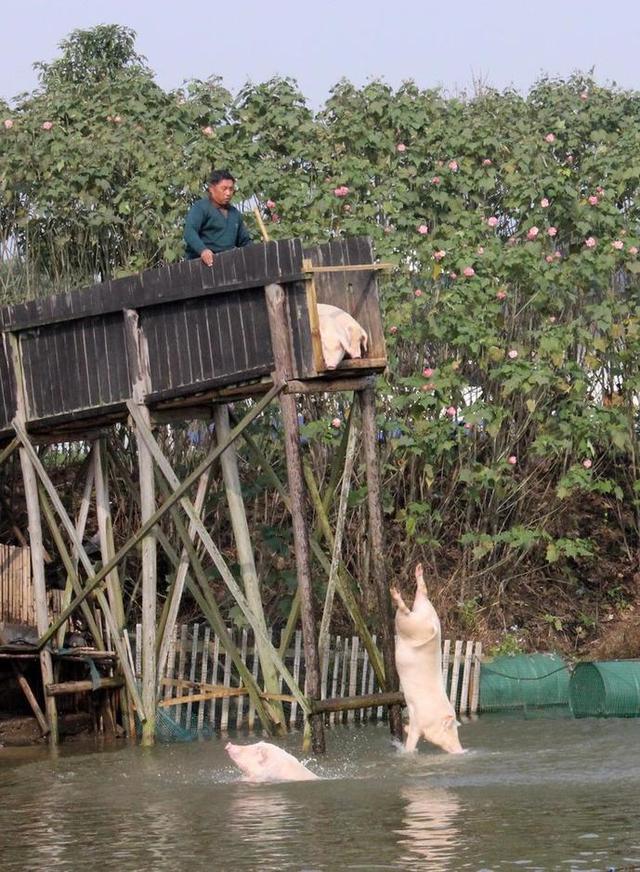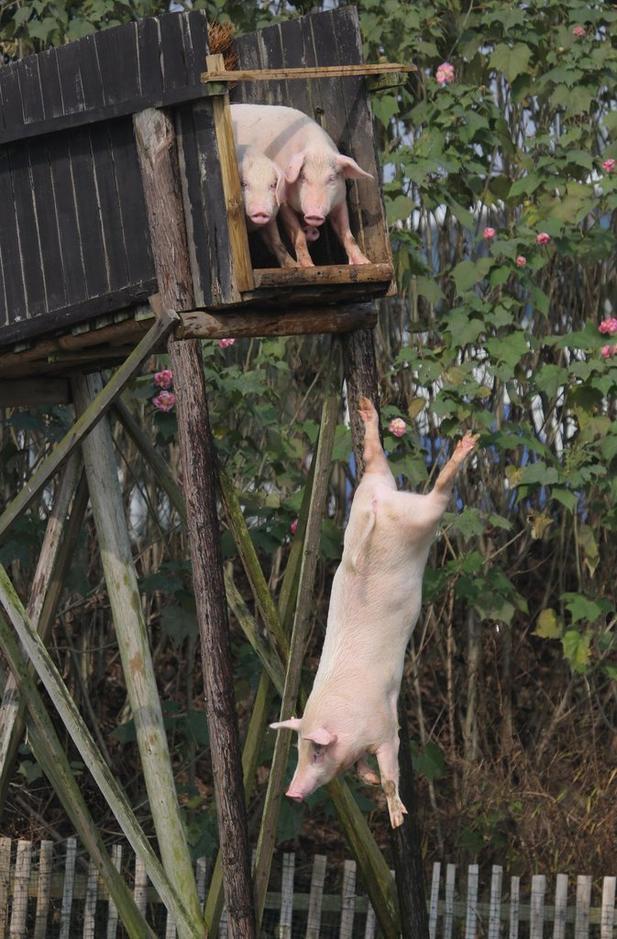 Huang claims that he started encouraging his pigs to dive because he wanted to keep them happy, and that happier pigs make tastier pigs.
Starting them from a young age, Huang has built one and three meter boards so the pigs can slowly build up the confidence to jump from the five meter board in front of the crowds.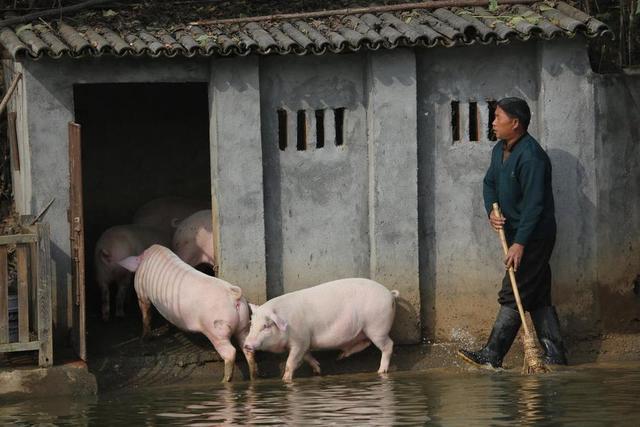 Huang also believes that his practice allows him to sell the meat for three times the value of regular bacon and sausages.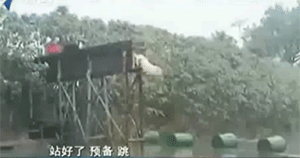 "Too funny for words, I never heard of such a thing as pig diving, so we decide we had to come to have a look for ourselves" one spectator told Sina.
Finally some definitive proof, pigs can't fly… but they can dive.
[Images via Sina]