Although China's capital city is notorious for its air quality, numerous steps have been taken to curb pollution in recent years, and it looks like it's finally paying off.
Last week, Switzerland-based air quality tech company, IQAir released a report which showed that Beijing is well on track to leave the list of the world's top 200 polluted cities this year. Levels of small, damaging air pollutants, known as fine particulate matter or PM2.5, have been dramatically reduced compared to previous years.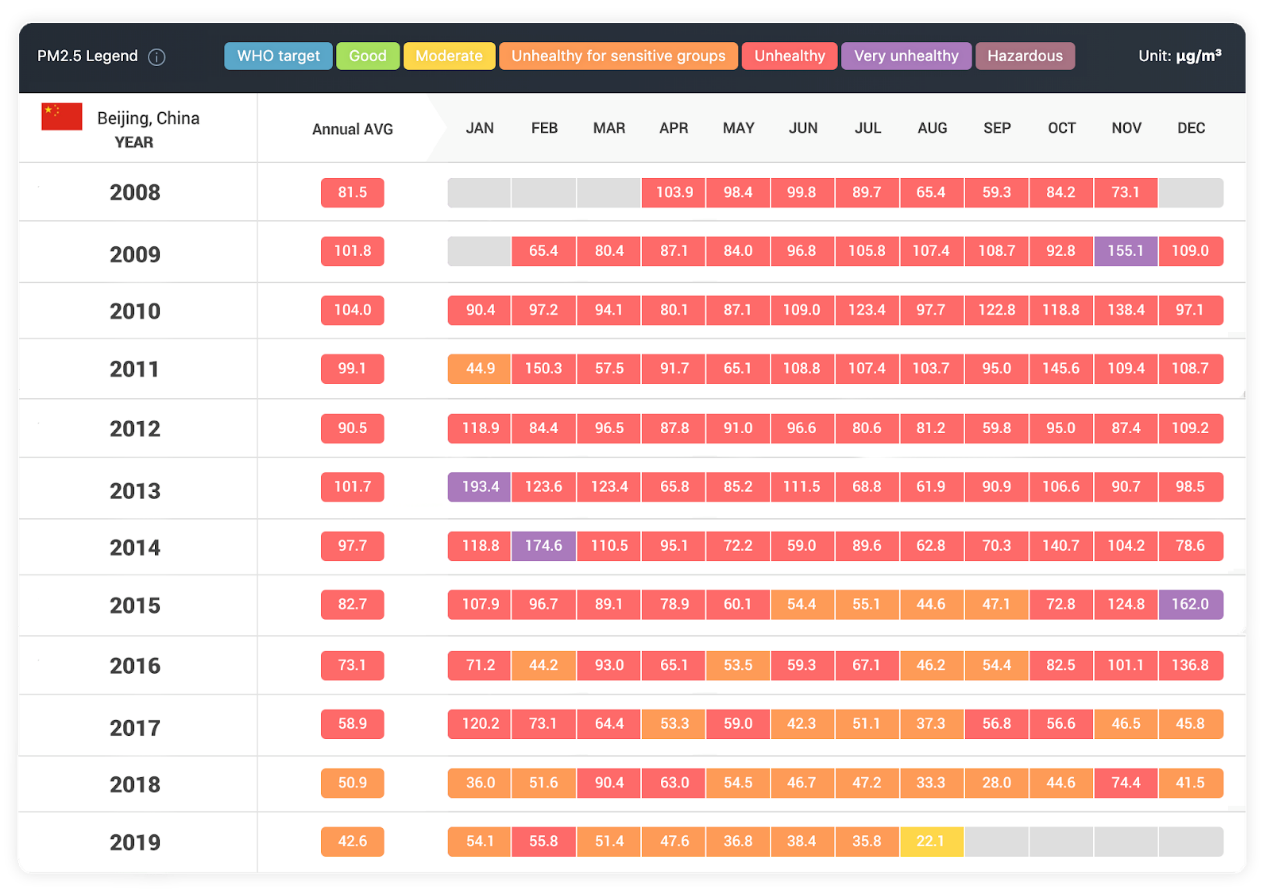 Image via IQAir
Beijing hit a record low this August, with an average hourly PM2.5 concentration reading of 22.1 micrograms. Although this is a step in the right direction, Beijing's year-to-date average sits at 42.6 micrograms, which is still four times higher than the World Health Organization's guidelines.
So how did the city manage this feat? The largest contributors of locally-generated PM2.5 in the capital are vehicle emissions, followed by road and construction dust. In the past couple years, the capital has worked to relocate polluting industries and shut down the last of its four coal-fired power plants in 2017. Restrictions on fireworks have also been tightened, as air pollution levels skyrocket during big holidays like Lunar New Year.
As we head into the smoggiest season, we certainly hope air pollution levels will stay low throughout the winter.
READ MORE: Air Pollution Could Be as Damaging to Lungs as Smoking, Researchers Claim
[Cover image via @浪味没有仙儿/Weibo]