That's Shenzhen takes a look at the best of the weekend:

---
Fri, Aug 20: Green Drinks Trivia Night
Fri Aug 20, 6-8pm; free entry. I See. Scan the QR code above to register.
---
Fri, Aug 20: Foodie Meetup @ Drip Lab x Mariachi Bowl


Image via ShenzhenEat
ShenzhenEat Foodie Meetups will head to Drip Lab x Mariachi Bowl for a night of Mexican food and cocktails. See more info here.
Fri Aug 20, 7pm; RMB250. Drip Lab.
---
Fri, Aug 20: Brew Birds


Live in Futian and like live music? Check out Brew Birds, on every Friday and Saturday.
Every Friday and Saturday, 7pm; free entry. The Brew.
---
Until Sun Aug 22: Kalman Pool


Image via Shenzhen Look
This exhibition is a preview of Kalman Pool (Liu Jinpeng), an artist from Jupiter's Art Residency Project. Jupiter Art Museum will present a large-scale solo exhibition that brings together the artist's inflatable sculptures, public sculptures, interactive sculptures, paintings, VR and other new creations in June 2022.
Until Sun Aug 22, 10am-6pm; free entry. Jupiter Museum of Art.
---
All Weekend: Wo The Maya Soft Opening


All weekend, all day; free entry. Wo The Maya.
---
Sat, Aug 21: ZIP Improv Comedy Show

ZIP is back! This Saturday when the darkness has fallen the spirit of the party will start to come alive. You can throw out all your blues and hit the city lights this Saturday evening.
Sat Aug 21, 8pm; RMB80-100. Yangguang Pub. Tickets.

---
Sat, Aug 14: Shenzhen Philosophy Club: AI
How can we know if a machine is truly intelligent or not? How can we even define true intelligence? Is there true intelligence without self-consciousness, and can AI become self-conscious? Come share in this interesting discussion about AI with us!
Sat Aug 21, 2-4pm; free entry. The Brew.

---
Sun, Aug 22: Heated Moments Poetry and Prose Reading Night
Sun Aug 22, 7pm; free entry. Drip Lab.
---
Sun, Aug 22: Clothing Swap Party
Sun Aug 22, 4pm; RMB68. Nudepeche Showroom.
---
Every Saturday: Open Mic @ Craft Head

Every Saturday, 8-10.30pm; free entry. Craft Head.
---
Until Sep 5: China Restaurant Week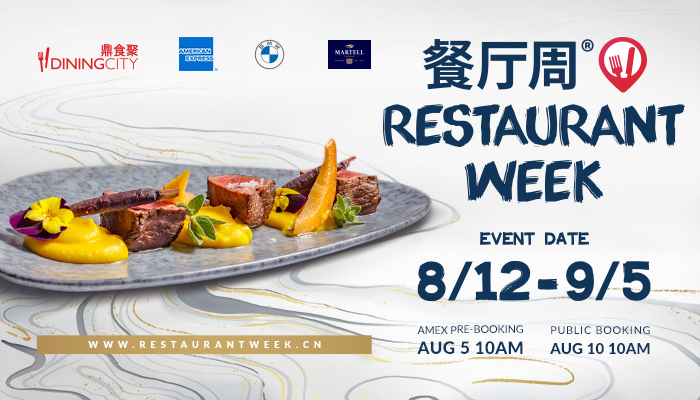 This is a 25-day event happening across 15 cities and more than 600 restaurants across China. Discover Michelin-starred restaurants, dining outlets inside five-star hotels and more popular emerging stars via China Restaurant Week to enjoy mouth-watering culinary delights with menus at valued prices.
Until Sep 5, various times and locations, RMB78-148 lunch, RMB118-298 dinner. Book a restaurant.
---
Mon, Aug 23: Movie Night
The Suicide Squad will be shown at Salt & Talk this Monday. Pizza is 30% off and drinks are up to 50% off.
Mon Aug 23, 8pm; free entry. Salt & Talk. Scan QR code above if you are interested.
---
[Cover image via Unsplash]