It's time to start dusting off your winter gear as temperatures in Guangdong are forecasted to dip over the next week.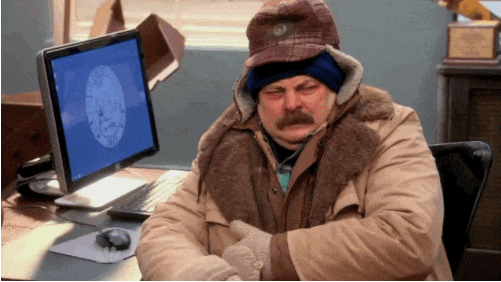 Image via Giphy
In Guangzhou, residents can expect a low of 13 degrees Celsius and a high of 25 degrees over the weekend. From now until next Thursday, Guangzhou Meteorological Bureau reports that the weather will be partly cloudy and dry, with temperatures as low as 12 degrees on Tuesday, Wednesday and Thursday.

Image via @广州天气/Weibo
In Shenzhen, folks can enjoy a slightly warmer weekend with lows of 17 and 18 degrees on Saturday and Sunday and highs of 25 and 26 degrees, according to the Shenzhen Weather Bureau. Starting next week, temperatures will continue to drop, culminating in an extra chilly Friday with the mercury dropping to 12 degrees and high of 19 degrees. Much like Guangzhou, Shenzhen is also forecasted to have partly cloudy skies and dry weather throughout the week.

Image via @深圳天气/Weibo
On Friday, the Guangzhou Meteorological Bureau started a poll on Weibo asking residents what their go-to food is on a chilly night. So far, hot pot is the clear winner and we're not the least bit surprised.
[Cover image via Pexels]