That's Shenzhen takes a look at the best of the week:
---
Tue, Sept 17: Speaker Series: Preparing for the 100-Year Life

Image via Unsplash
Rising longevity is a big challenge facing society, but one that can be managed with foresight and planning. St. James's Place, a wealth management company, is delighted to invite you to an evening with Christiane Dumont and Victor Cauchi, who will share insights on helping you live to your full potential.
Tue Sept 17, 6.30pm; free entry. Shangri-La Hotel. See event listing.
---
Thu, Sept 19: Greyson Chance


Image via Showstart
Greyson Chance is an American singer whose cover of Lady Gaga's 'Paparazzi' went viral when he was only 13. Now 22 years old, he has a sound that leans toward nuanced indie rock and alternative electronic pop. In March of this year, he released his second full-length studio album, Portraits, which takes a sleek, synth-pop journey through Chance's previous relationships, exploring themes of heartbreak and loneliness throughout the record's 12 tracks.
Thu Sept 19, 8pm; RMB480 advanced tickets. Hou Live. See event listing. Tickets.
---
Fri, Sept 20: Shenzhen Whisky Networking


Image via Unsplash
This is one of the most popular professional networking events in Shenzhen and has been for more than two years. Your ticket allows access to more than 70 single malts, all fixed at RMB50 for a full-sized 50-milliliter pour. Additionally, you get to take home a free full-sized bottle of scotch whisky with you when you leave! Please note that the event location is in Nanshan this time. Scan the QR code on the poster in the event listing to view detailed instructions on how to get there and for tickets.
Fri Sept 20, 6pm; RMB50. Grand Soluxe Zhongyou Hotel. See event listing.
---
Sat, Sept 21: Muay Thai Party


Image via Unsplash
Muay Thai is a legendary fighting style, a sport known for its strength and agility. Your body's double fists, legs, elbows and knees become the eight 'weapons' used to attack your opponent. As a result, the attack power is extremely strong and concentrated. Come witness an exhilarating live Muay Thai-style fight at Terrace this weekend. If you'd like to try this cool self-defense sport, there will be chances to win free classes on the night!
Sat Sept 21, 10pm; free entry. Terrace. See event listing.
---
Sat, Sept 21: Zip Improv Back To School Show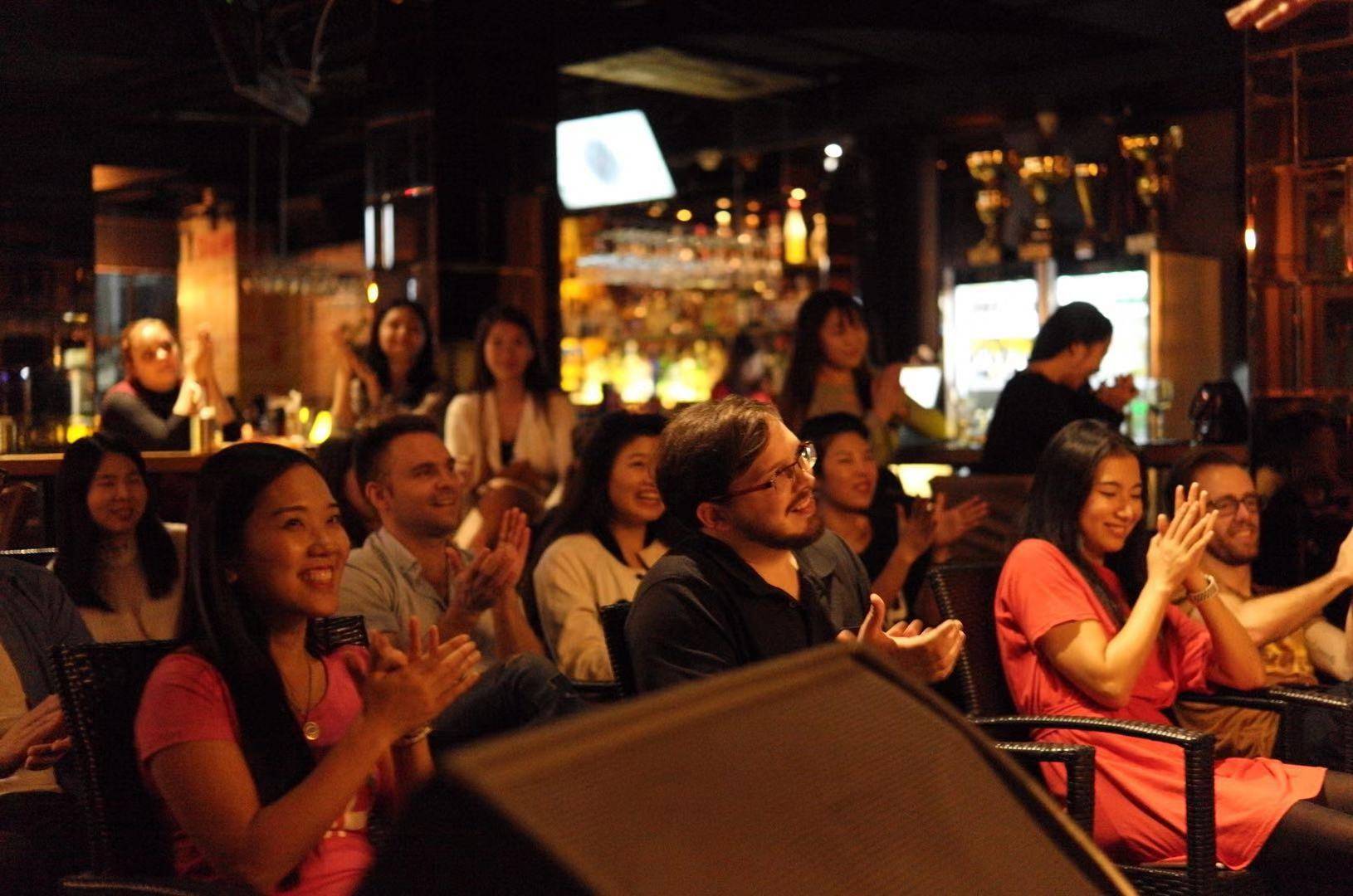 Image via 247 Tickets
It's that time of year again. Everyone's back to school: Students are ready to show off their brand new blazer (that mum promised they would grow into), teachers excitedly indulge in new stationary (who doesn't love a good new pen and ruler) and the Zippers are back to work! Join them this Saturday and see what those class clowns are up to now – although, most of them haven't changed too much! With a variety of school-themed games, you'll be kicking yourself if you miss this one!
Sat Sept 21, 8-10pm; RMB80 presale, RMB100 at door. Chuan Shuo Cafe & Bar. See event listing. Tickets.
---
Until Sep 22: Authentic Work Exhibition of Pablo Picasso

Image via 247 Tickets
Spanish painter Pablo Picasso is considered one of the most influential artists of the 20th century. He is known for developing and exploring a wide variety of styles including the Cubist movement, collage and constructed sculpture. This exhibition covers more than half a century of Picasso's career and most pieces will be appearing in public for the first time in Shenzhen. This will be the last week the exhibition is showing so be sure not to miss it!
Until Sept 22, 10am-7pm (Mon-Thu)/10am-10pm (Fri-Sun); 128RMB. MixC Art Exhibition Space. See event listing. Tickets.

---
Until Sept 30: Mango-Themed Afternoon Tea
Image courtesy of Sheraton Shenzhen Nanshan
It's mango madness! The Lounge at Sheraton Shenzhen Nanshan will be transformed into a bright yellow room of sunshine this September, inspired by – you guessed it – mangos. If you're a mango lover, you won't want to miss this tropical fruit-themed afternoon tea experience. Among the amazing desserts available: caramelized crisp of 'chilled mango sago cream pomelo.' Crush this sweet treat and pair it with mango ice cream for an ultimate flavor explosion. There will also be delicate 'matcha mango mousse' infused with the scent of matcha and mango. Lastly, mix mango with silky chocolate and you get the 'mango chocolate hazelnut cake,' which includes baked fresh hazelnut kernels and a garnish of fresh mango.
Until Sept 30, all day; RMB228/set reserve in advance, RMB328/set walk-in. Sheraton Shenzhen Nanshan. See event listing.
---
For more Shenzhen event guides, get them sent directly to your phone (along with restaurant reviews, giveaways and other goodies) by adding 'ThatsShenzhen' on WeChat, liking us on Facebook or subscribing to our weekly newsletter.

If you have an event, upload it to our site through our User Center (see our how-to guide here). It's free, it's easy and it's the best way to get into one of our Event Guides.