At around noon on February 16, a shirtless man was caught on camera bashing a Guangzhou bus' front window with a rock.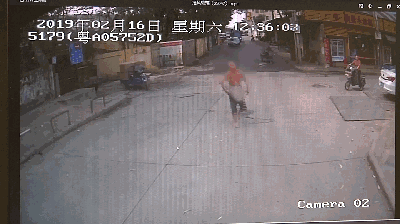 Image via 广东台今日关注/WeChat
According to Guangdong Today's Focus, the man became deranged after a bus driver on Guangzhou's 772A route told him to stop messing around with the emergency exit equipment. From that point onward, the man went into a furious rage, throwing the bus signs used to notify passengers where the bus will end its route. He also began smashing a fire extinguisher located on the bus.
Image via 广东台今日关注/WeChat

The bus driver quickly opened all of the doors so passengers could escape before the man harmed anyone. According to an eye witness account by the bus driver, Jiang Cuikuan, once the lunatic saw her sound an alarm for the police, he began smashing a nearby shared bike (mobike, mo' problems).
The bus driver then closed all access points to the vehicle, which enraged the man even more. He proceeded by grabbing a nearby rock, which was roughly the size of his torso, and smashing the front window of the bus repeatedly.
Eventually, nearby bus drivers and workers at the Mubei Cun bus station rushed to the scene to help. After fending off one person, others came to overpower the man, who was eventually apprehended.
No passengers were injured on the bus during the shirtless man's crazed episode. It's not clear, as of press time, what punishment the shirtless man will receive from authorities or whether he is being held in custody.
[Cover image via @广东台今日/WeChat]