Open for two and a half years in the basement of the IFC building, Pho Kim Saigon has built a name for itself amongst Guangzhou's pho-natics due to it's superior taste and consistent, reliable quality.
The IFC branch of Pho Kim Saigon is the first on the Chinese mainland, and takes its name and menu items from the chain's inaugural location, which opened in Strasbourg, France back in 2000.
The first Pho Kim Saigon was founded by Chef Wong, who emigrated to France in the 1970s from Hong Kong, where he was working as a cook. After working in a number of Chinese food joints in Paris, Wong decided to move to Strasbourg and open his own Chinese restaurant.
Many of the employees he hired to work in his eatery hailed from Vietnam and Wong eventually met 17-year-old Nguyen Kim Dung while interviewing for a management assistant job at the restaurant. Nguyen ended up securing the position and, through her hard work and accountability, became fast friends with Chef Wong and his family.
One day, Wong was invited to sample Vietnamese delicacies – including the world-famous pho – prepared by Nguyen's mother. He was so impressed by the meal, that he decided right then and there to open Strasbourg's first-ever Vietnamese restaurant: Pho Kim Saigon.

Chef Wong and Nguyen Kim Dung are the founders of the Strasbourg, France location of Pho Kim Saigon. Wong boasts 60 years of culinary experience, while Nguyen learned the tradition from her mother after moving from Saigon to France when she was 12. Image via Pho Kim Saigon
Below, we take a look at five reasons you should try this phenomenal eatery!
1. It's a fan favorite

Image via That's

On our visit, we sit with the restaurant's quality control watchdog, Mr. Wei, and the 65-seat restaurant is abuzz. Wei tells us that the shop has a devout following amongst people working in the IFC building and people living in the Zhujiang New Town area at large.
"We regularly serve 200 people during the daily one-and-a-half-hour lunch rush," he says. "We see a lot of return customers."
2. Lightning-fast service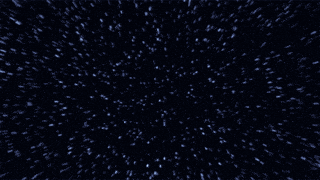 Image via Giphy
Due to the large number of people that visit Pho Kim Saigon each day for lunch, service here is nothing less than extraordinary. When we visit, we order a noodle dish and rice dish and both arrive at our table hot and fast (it took staff no longer than three minutes to have our food on the table!).
3. Pho-nomenal noodles

Image by Matthew Bossons/That's

The 'special beef pho' (RMB38) arrives in a large bowl, with the surface of the beef- and noodle-laden soup sprinkled generously with fresh spring onions. The perfectly-executed bone broth is delicate with a refined richness and stands in stark contrast to the oft-greasy pho broths found at some of Guangzhou's back alley Vietnamese noodle purveyors.
"We want to offer the authentic taste," Wong Kin Fung, proprietor of Pho Kim Saigon, tells us. Members of our editorial team who've spent time in 'Nam are in agreement: the taste is true to the dish's Southeast Asian roots.
4. More than just noodles

Image by Matthew Bossons/That's
The three-treasure rice (RMB48) comes with lemongrass-grilled chicken and pork, a mini omelette, veggies and, as you'd expect, rice. The meat is tender and juicy, while the omelette, which offers a unique mouthfeel and mellow taste, is an unexpected highlight. Curries also feature on the menu, as do spring rolls and other tasty treats!
5. Daily specials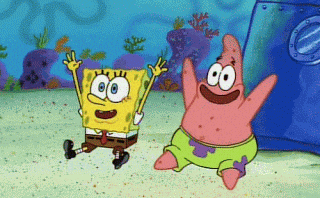 Image via Giphy
We appreciate a spot that offers patrons discount deals and special menus, and Pho Kim Saigon does both. If you purchase the abovementioned three-treasure rice from the all-day combo menu, you can enjoy the dish with a drink or dessert for only RMB52. Side dishes are an additional RMB15, and include chicken wings and spring rolls. Other mains available on the all-day combo menu include: Viet-style beef brisket curry with rice, Hainan chicken with charcoal-grilled pork, big shrimp vermicelli and Viet-style seafood, among others.
Additionally, there is also a fantastic dinner menu complete with special pricing for those visiting after work.
Overall, a lunch or dinner at Pho Kim Saigon does not disappoint, checking all the right boxes with its swift service, reasonable price point and stellar edibles.
See listing for Pho Kim Saigon.

[Cover image via That's]