A 17-year-old girl in Jiangxi has been detained by police after posting photos of herself and a group of friends snorting the illegal drug ketamine at a local karaoke bar.
The photos depicting a group of young people snorting what appears to be ketamine and dancing in a private room went viral after one netizen reported to the Xinyu City Public Security Bureau.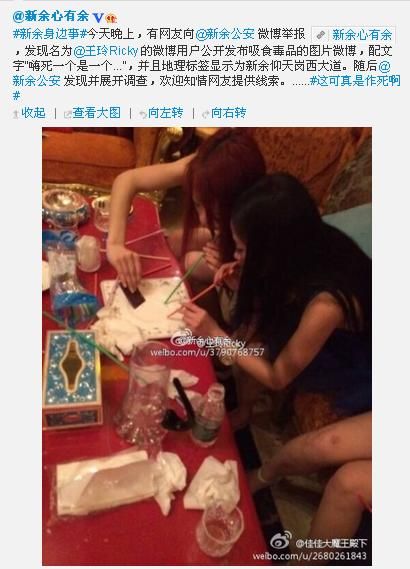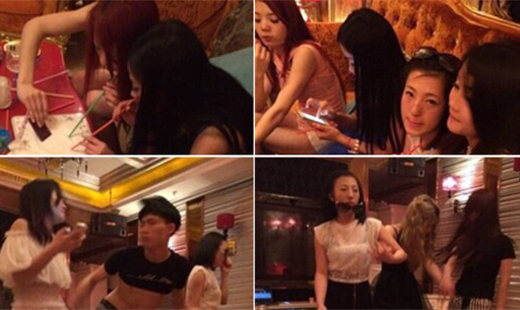 The caption of the pictures reads "We've been high overnight, can't get a taxi to go back now."
A popular local karaoke bar had its business license suspended this August as a result of a crackdown on drugs, gambling and prostitution in the city.
Chinese authorities have been taking harder approach to drug use in recent months after a number of celebrities were arrested on drug charges, including Jaycee Chan, the son of movie star Jackie Chan.