Ceremonies have been taking place across the country today to mark the 83rd anniversary of the 1931 Mukden Incident, Japanese militarists staged a terrorist attack to justify the subsequent invasion and occupation of north-east China.
The main event, of course, took place in Shenyang, Liaoning, at the memorial dedicated to event known simply in China as the September 18 Incident.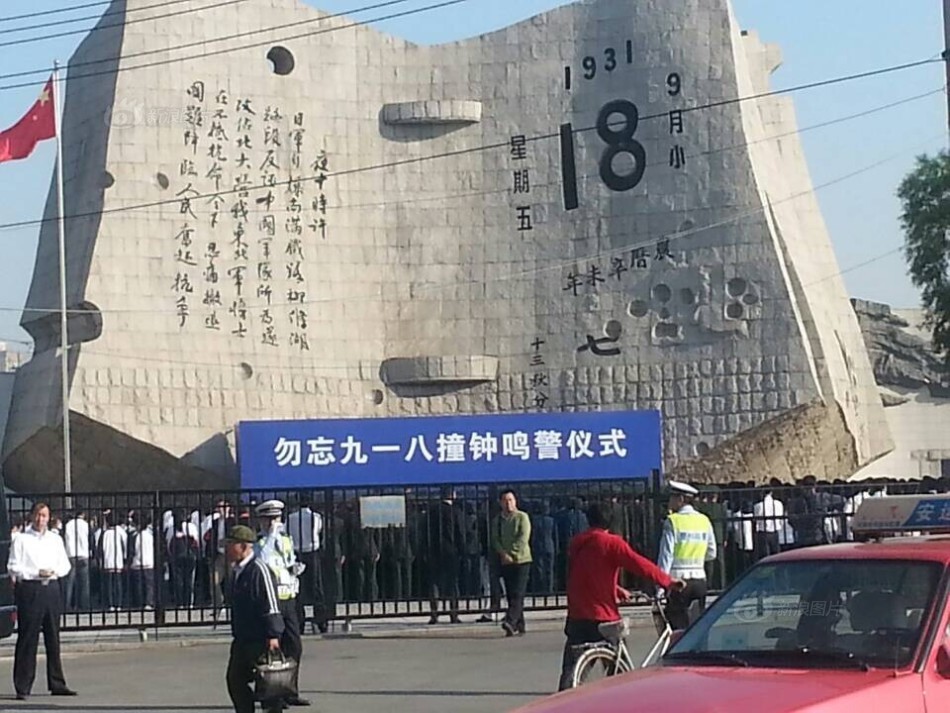 9.18 Memorial in Shenyang
On 18 September 1931 rogue officers of the Japanese Kwantung Army who aimed to prompt Tokyo into war detonated a small quantity of dynamite on the tracks of the South Manchuria Railway near Shenyang, known then by its Manchu name, Mukden. Japan had seized the railway from Russia during the Russo-Japanese War along with the rights to maintain garrisons along its route.
Even though the staged explosion was so small that it failed to destroy the track, Japan accused Chinese dissidents of laying the bomb and responded with a full-scale invasion that led to occupation of all of Manchuria, in which Japan established the puppet state of Manchukuo with the last Qing emperor Puyi at its head.
As Japanese troops advanced, Chinese forces under the "Young Marshal" Zhang Xueliang retreated south instead of resisting the vastly outnumbered enemy forces. Although it is still a matter of debate the extent to which Zhang was acting under KMT orders, Chiang Kai-shek was of the opinion then that China was not yet ready to meet the Japan in battle. Although he regarded confrontation as inevitable, he wanted to buy time to build up China's military might, unite the country under central leadership and eliminate internal enemies such as the Communists before committing to war.
18 September is remembered today as an occasion to remember China's "national humiliation," the manufactured sense of collective shame that has become the principle driving force behind Chinese nationalism.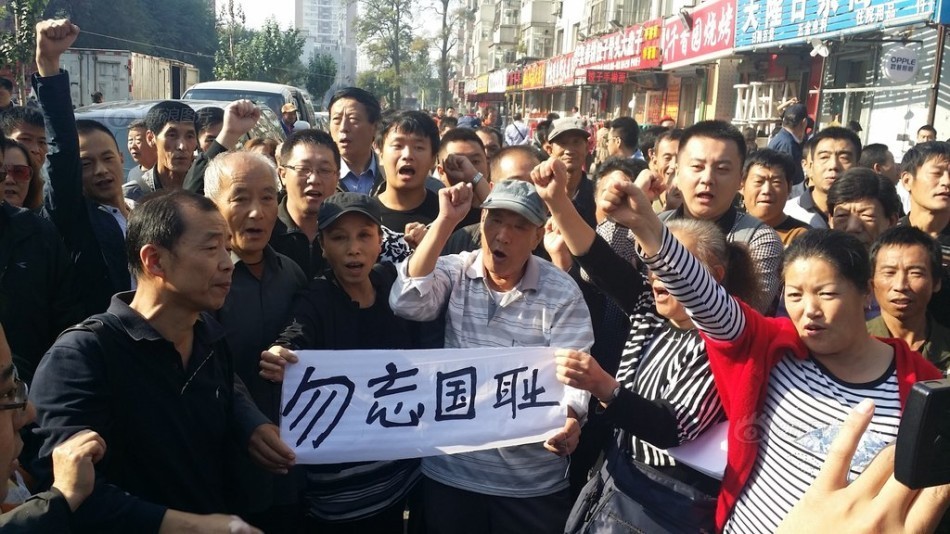 Shenyang residents brandish a banner that reads, "Never forget national humiliation"