A full-scale replica of the Great Sphinx of Giza is now sitting in Donggou village in Shijiazhuang, Hebei province after it took two months to construct, CNS reports.
Built to serve as part of an outdoor film studio, the model is not carved from limestone like the Egyptian original, but rather has a reinforced steel framework and a concrete body.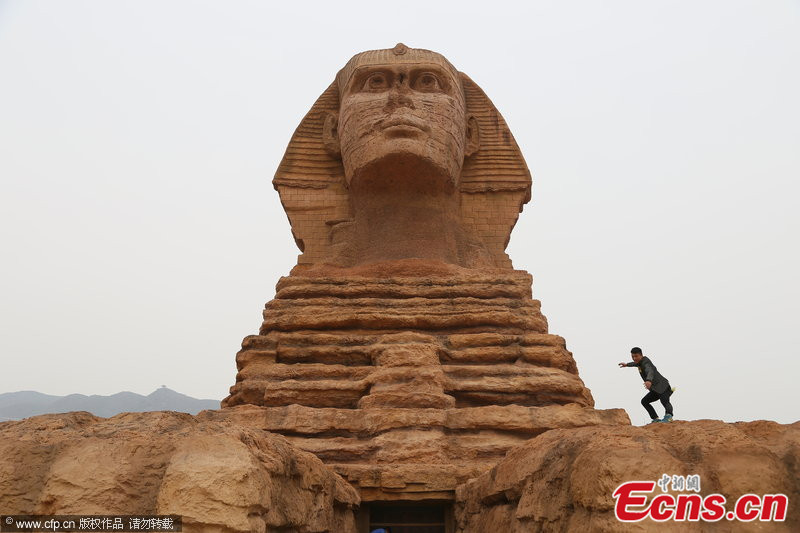 Locals have reportedly flocked to the sight of the statue to photograph their village's unusual addition, which is 60 metres long and 20 metres high (195 x 65 feet).
Visitors also got the chance to spot camera crews and actors filming an unknown production on Saturday.
According to CNS, some tourists have reached the bizarre conclusion that the replica in China has replaced the need to travel to Egypt to see the original, which was constructed in 2500 BCE and most likely modelled on the face of the ruling Pharaoh Khafra.
[Images via CNS]