In fast-moving modern China, it can be hard to hold down a relationship. Whether it's work, travel or a fierce love of staying independent, a relationship, and all of the responsibilities that go along with it, might just not be in the cards for you right now. Don't fear, though, because we have a comprehensive guide of ways that you can spend this festival of love celebrating your singledom.
1. Download a Dating App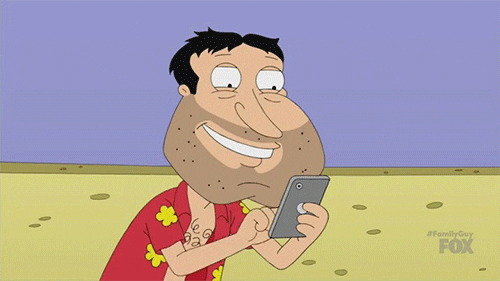 Image via Giphy

Nothing says modern romance quite like virtual dating. Once the clock strikes midnight on February 13, download any combination of Tinder, Tantan, Momo and Blued, and splurge without repentance for 24 hours. Be ruthless, be careful and don't settle for just anyone. As Pat Benatar once sang, 'Love is a battlefield.' Be warned, however, you will likely be answering the same five questions on a loop throughout the day. Alternatively, take the old-fashioned approach and head for the 'people nearby' option on WeChat, a route that led one of our editorial staffers to meet his girlfriend of three years.
2. Netflix and Weep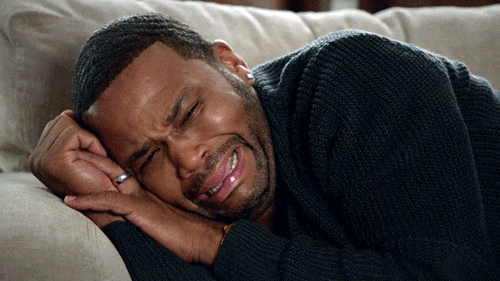 Image via Giphy
In much the same way as orange is the new black (a great show by the way), 'Netflix and weep' is the new 'Netflix and chill' – for your single ass, anyway. Best accompanied by popcorn, crisps, cookies, ice cream and a buttload of capri suns, treat yourself by sprawling out on your cramped sofa without the discomfort of another body. With hundreds of dramas, comedies and documentaries to choose from, we'd recommend checking out Peaky Blinders, Mindhunter, or Stranger Things.
3. Unicycle Tour of the City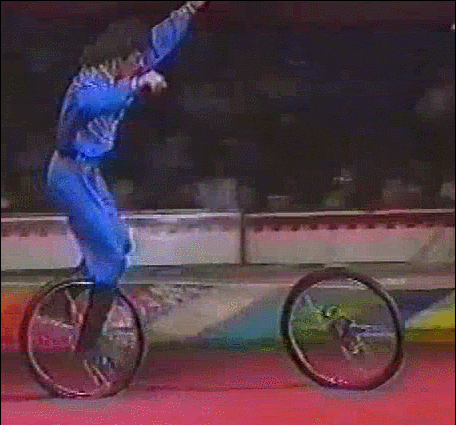 Image via Giphy
Tandem bikes may be one of the best ways to show your coupledom, but what exactly is the opposite of the two-seated monstrosities? A unicycle, of course. Unicycles take time, perseverance and plenty of practice to master. Well regarded as a sign of long-term independence, show that you simply don't care about relationship goals by bunnyhopping your way around your local public park. Juggle for extra points.
4. Buffet Dinner for One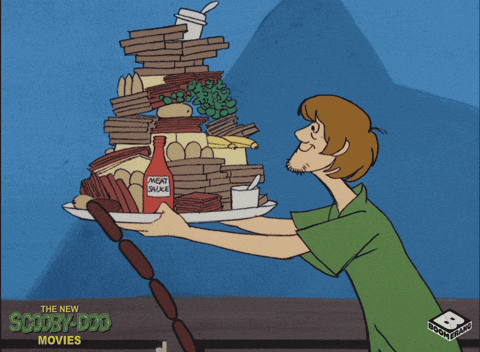 Image via Giphy
Drown your singledom in food this Valentine's Day by pigging out at your nearest buffet dinner. Buffets can be an expensive date option, so going it alone saves money and time that you would have had to spend talking. Not only is this a cheaper option, you also don't have to worry about getting tomato sauce stains on your clothes when things get messy (because, let's be honest, you eat like a pig and frankly don't give a shit).

READ MORE: This Chinese City Leads the Nation for Singles in the Workplace
5. Guerilla-Style Speed Dating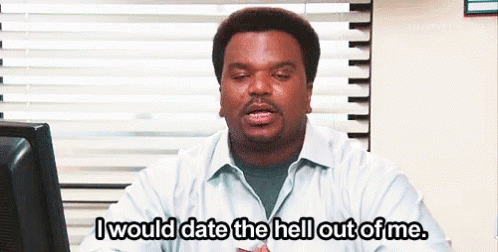 Image via Giphy
While traditional speed dating is lots of fun, why not up your game and try your hand at some guerilla-style speed dating? Hit up your nearest bar, restaurant or public place and move from person-to-person, armed with your best pick-up lines. Here are some for free: "Is that a spring roll, or are you just happy to see me?" "Is your name Baidu, because you have everything I've been searching for" and "Do you work in LuckIn, because I like you a latte." We'd recommend accompanying your pick-up attempts with red roses or a magic trick of some sort.
6. Hit the Gym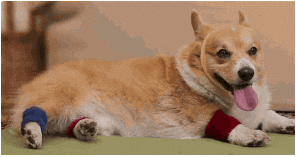 Image via Giphy
Christmas comes but once a year, Valentine's Day, on the other hand, occurs approximately 1,000 times each year in China. While Western Valentine's Day may have fallen at an inconvenient time for those of you who chowed down during Chinese New Year, Qixi Festival, or Double Seven Festival, may be better suited for folks who are keen on getting their beach bod ready for the summer. Hit the gym early and ensure that you won't be spending Qixi alone.
7. Convenience Store Boozing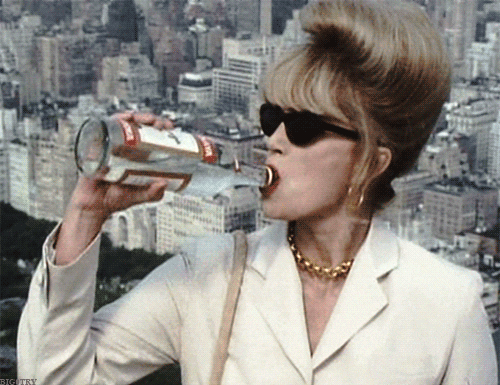 Image via Giphy
One of the favorite pastimes of tourists and foreigners trying to discover new areas of a city, boozy walking tours are always fun and educational. Get away from the bustling central districts and stake out the back alleys and urban villages in your town. Speaking from experience, it is best to keep your address details in a handy and easy-to-remember location, and make sure that your phone has a full charge for when you inevitably need to call a Didi to carry you home.
8. Message Your China Exes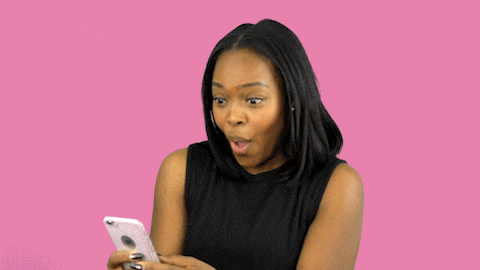 Image via Giphy
Relive past relationships on the most romantic day of the year by hitting up all of your previous China exes and former love interests. Valentine's Day is all about romance, and if you can't find any in the right places, you may have to start looking in all the wrong places. Pick and choose among these opening lines if you do decide to go down this rabbithole: "Hey bey, thinking of you today xoxo," "What are you doing tonight?" "Please don't tell me you're with Karen right now" and, our personal favorite, "I still regret breaking up with you."
READ MORE: Bang for Your Buck: 5 Cheap Date Ideas
[Cover image via Pixabay]