The Great Wall at Badaling saw a record number of 87,500 tourists visit on the third day of the National Day holiday.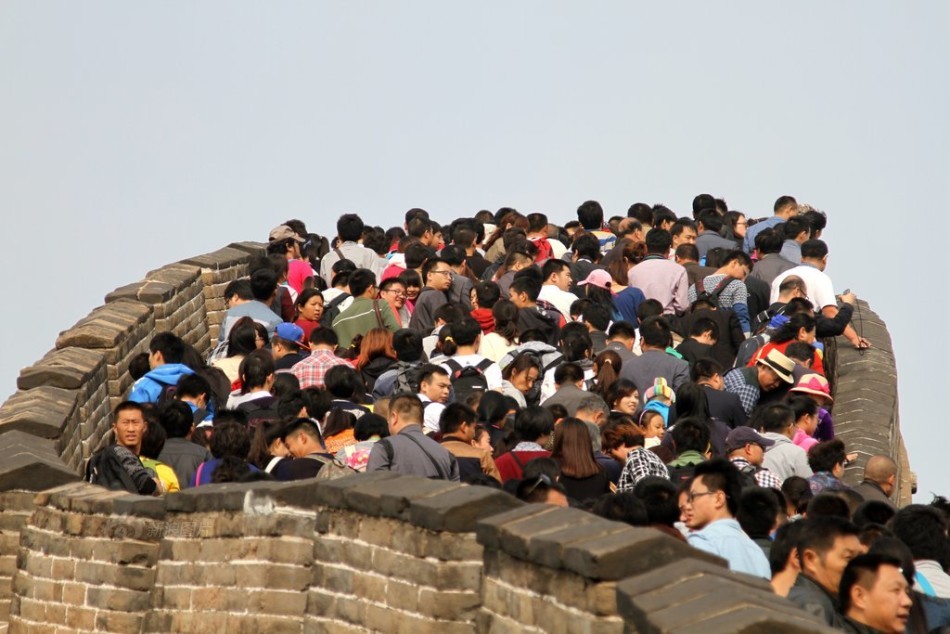 The number of tourists at the Great wall totaled over 160,000 over the first three days of the Golden Week break.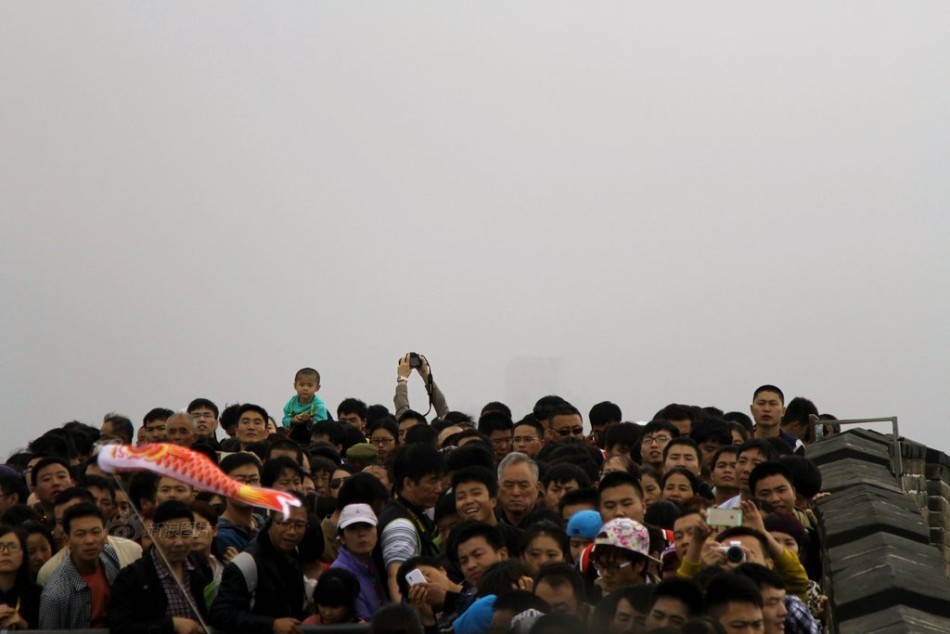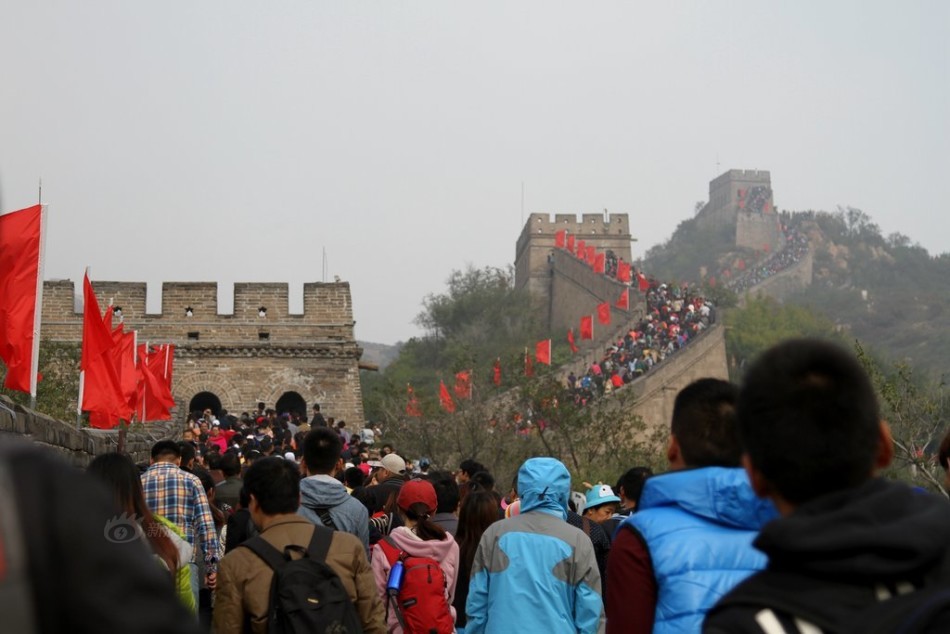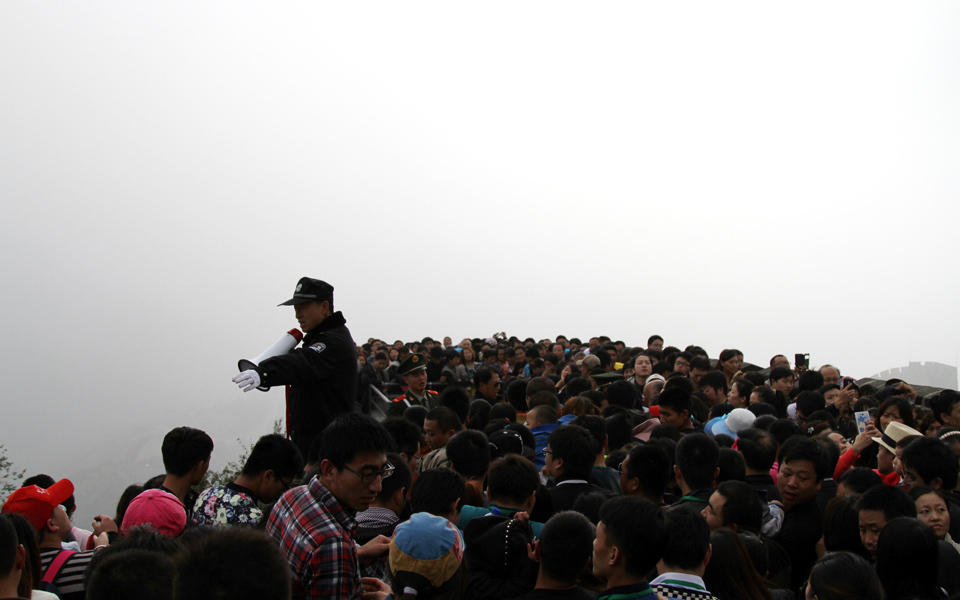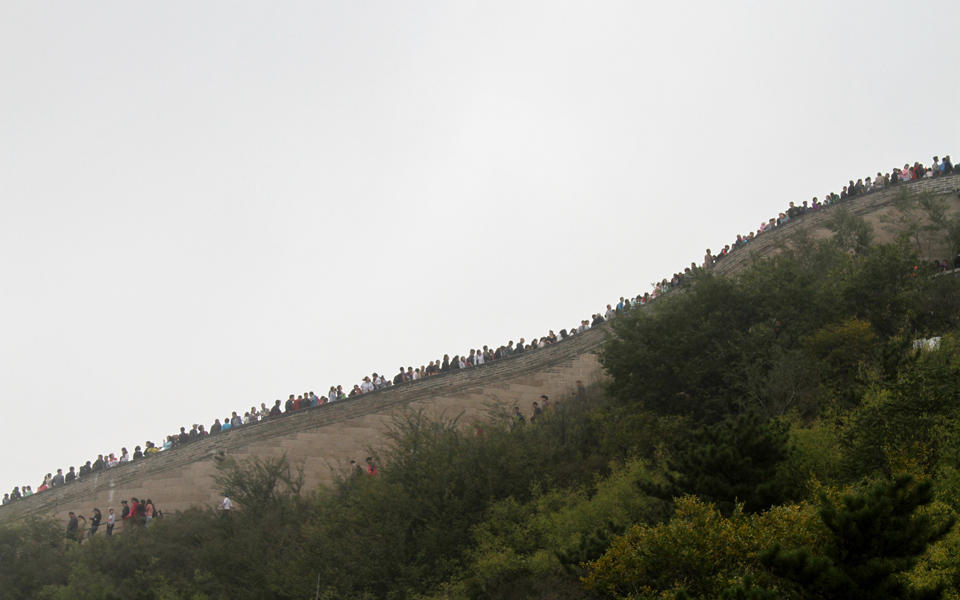 The Great Wall, together with the Forbidden City and Tiananmen Square, is even listed by the China National Tourism Administration as one of ten places you should avoid like the plague if you're not a fan of the Golden Week hordes.
Aren't you just glad you weren't there?